Bailiffs clear restaurant as diners eat
Dinner, interrupted.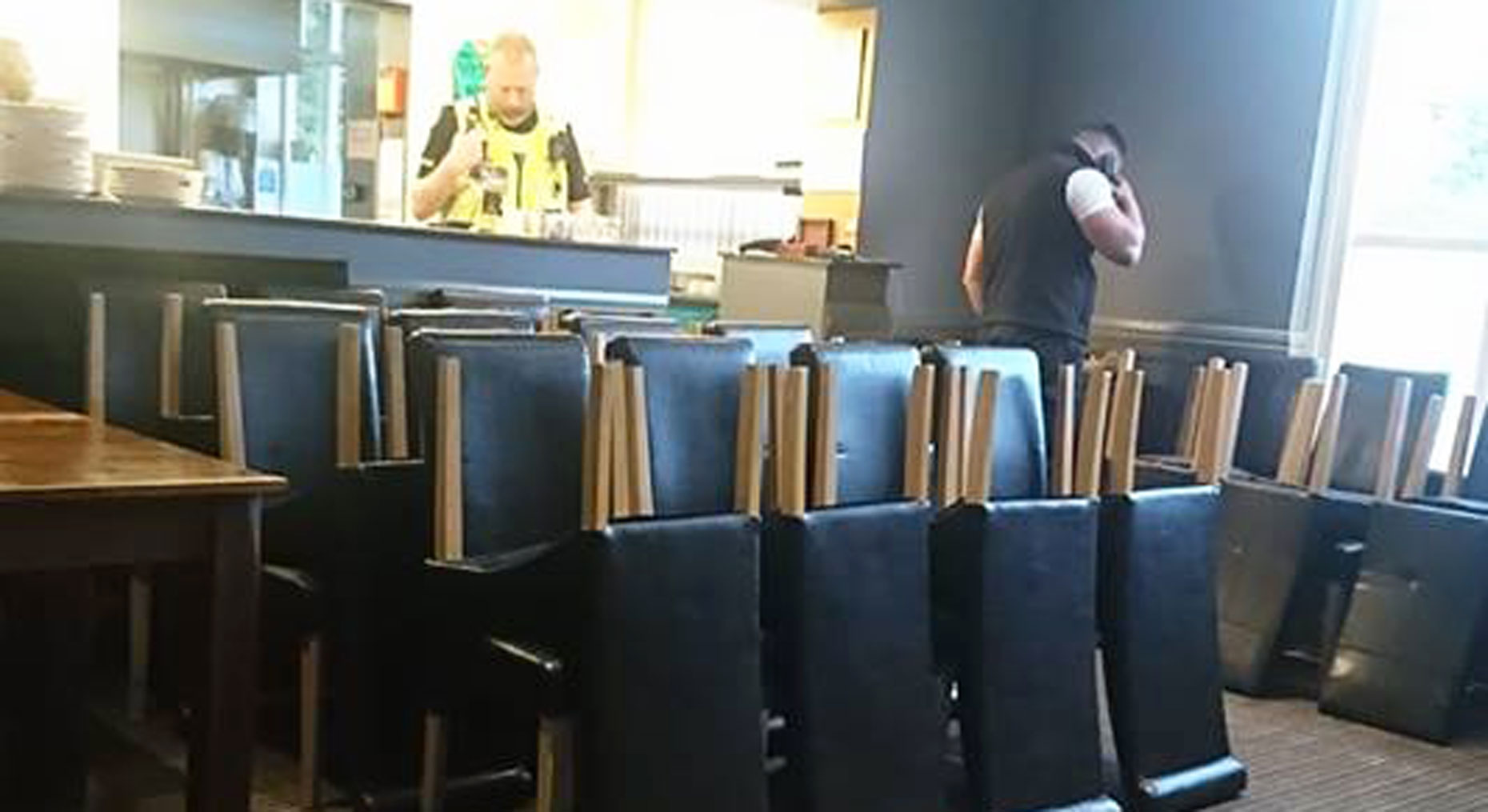 Bailiffs clearing out a restaurant while you eat is not an experience someone expects to have, but diners in Sleaford witnessed just that.
Three diners, who do not wish to be named, went for a meal at the Indian restaurant Green Elachi on Pinfold Lane in Ruskington, Sleaford on Wednesday, May 2.
During the meal bailiffs began stacking chairs at the restaurant and takeaway to clear the place out, as captured on camera by the stunned diners.
One of the diners told Lincolnshire Reporter: "The waiter said it was because of a parking ticket. The bailiff was from the same company that goes on Can't Pay? We'll Take it Away!, but assured us we weren't going to be on television.
"Some mates and I meet for a curry every two weeks and have been to all the Lincoln curry houses, so we have cast our net a little further, hence why we went to Ruskington based on decent reviews on TripAdvisor.
"The quality of the meal was still really good and wasn't affected. They were still chilling our beers, as it was bring your own beer in the fridge that was being repossessed.
"We were wondering if we needed to pay the bill to the bailiff at the end of the meal too. The manager seemed very relaxed and was just telling them to take everything. We even made a few offers on some of the elephant furniture as my friend's wife loves elephants."
It is unclear at this stage why the restaurant was in this position, as it is rated as five stars on its Facebook page and four and a half on TripAdvisor.
Reviews included Sam Stone who said: "With beautiful, flavoursome food that is always consistent. Family run. Friendly and fun to eat in".
The restaurant's website also no longer works and the domain shows up as for sale.