May 24, 2018 3.09 pm
This story is over 42 months old
Karen Lee: More uncertainty over East Coast Mainline
Karen Lee promises she will fight for better trains services for Lincoln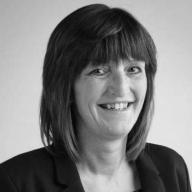 As the Member of Parliament for Lincoln, every week I travel across the country on our rail service. Just like millions of commuters up and down the country, I am frustrated at trains which run late or not at all. At trains where you can't get a seat and are forced to stand for a couple of hours. At an expensive rail service, which is costing taxpayers a lot of money for a substandard service.
Along with many of my constituents who depend on the East Coast Mainline (ECM), I am concerned that it has once again come to be in a position of such disruption and uncertainty.
Transport Secretary Chris Grayling announced last week that, from June 25, the ECM will temporarily run under the publicly-owned London and North-Eastern Railway. This is after Virgin-Stagecoach over-bid for the contracts and defaulted on their contract obligations.
Virgin East Coast promised us increased direct trains between Lincoln and London from May 2019. This would provide a big boost to the local economy, benefiting residents, businesses and Lincoln's large tourism industry.
I will keep fighting for Lincoln to get the extra services which have long been promised.
I have spoken to Network Rail, held a transport taskforce meeting at City Hall, and have asked for a meeting with Transport Minister Jo Johnson to seek assurances.
In the chamber this morning I received a firm guarantee from Chris Grayling that promised services will still be delivered.
As a Trade Unionist and the daughter of a railwayman, I feel strongly that rail workers' rights must not be downgraded because of the contract change.
I was brought up travelling widely on trains, my dad took us to Italy by train when I was just nine years old, and I believe that rail travel should be affordable and enjoyable, as it was when I was growing up and services were in public ownership.
The latest contract failure is the third time in ten years that a private train operator has failed to see out its contract on the East Coast Mainline.
Seeing as 76% of Britons support publicly-owned railways, this government's temporary and partial nationalisation does not nearly go far enough. To break this cycle, we must overhaul a deregulated system which enables companies to make reckless bids, safe in the knowledge that the taxpayer will bail them out.
Between 2009 and 2014, ECM thrived under public ownership, returning around £200 million a year to the public purse. The nationalised ECM achieved a 94% customer satisfaction rate, required much less public subsidies than any of its 15 privately run competitors, and was ranked the most efficient franchise in the UK.
The decision to re-privatise such a successful public service was driven more by ideology than efficiency. Despite overwhelming evidence that the nationally-owned service was benefiting both customers and taxpayers, David Cameron's Conservative government did not want to miss the opportunity to hand out lucrative contracts to the private sector.
People in Lincoln are worse off because of Tory government privatisation. Season ticket fares on city commuter routes can be up to six times more expensive than in France, Germany, Italy or Spain. Return tickets from Lincoln to London can cost as much as £155, which is simply too expensive for many working families.
It is not just rail services that have suffered because of this blind ideological commitment to placing essential national services within the poorly regulated free market. Water bills have increased 40% since privatisation, our private energy providers overcharged customers by £2 billion in 2015, and a privatised Royal Mail has increased stamp and parcel charges.
Labour will take the East Coast Mainline and other national services back in-house, so that people in Lincoln and across the country can benefit from public services that are run in the interest of the many.