May 4, 2018 4.16 pm
This story is over 43 months old
Saxilby pub landlord marks 25 years of service
Mike Brown is a local legend.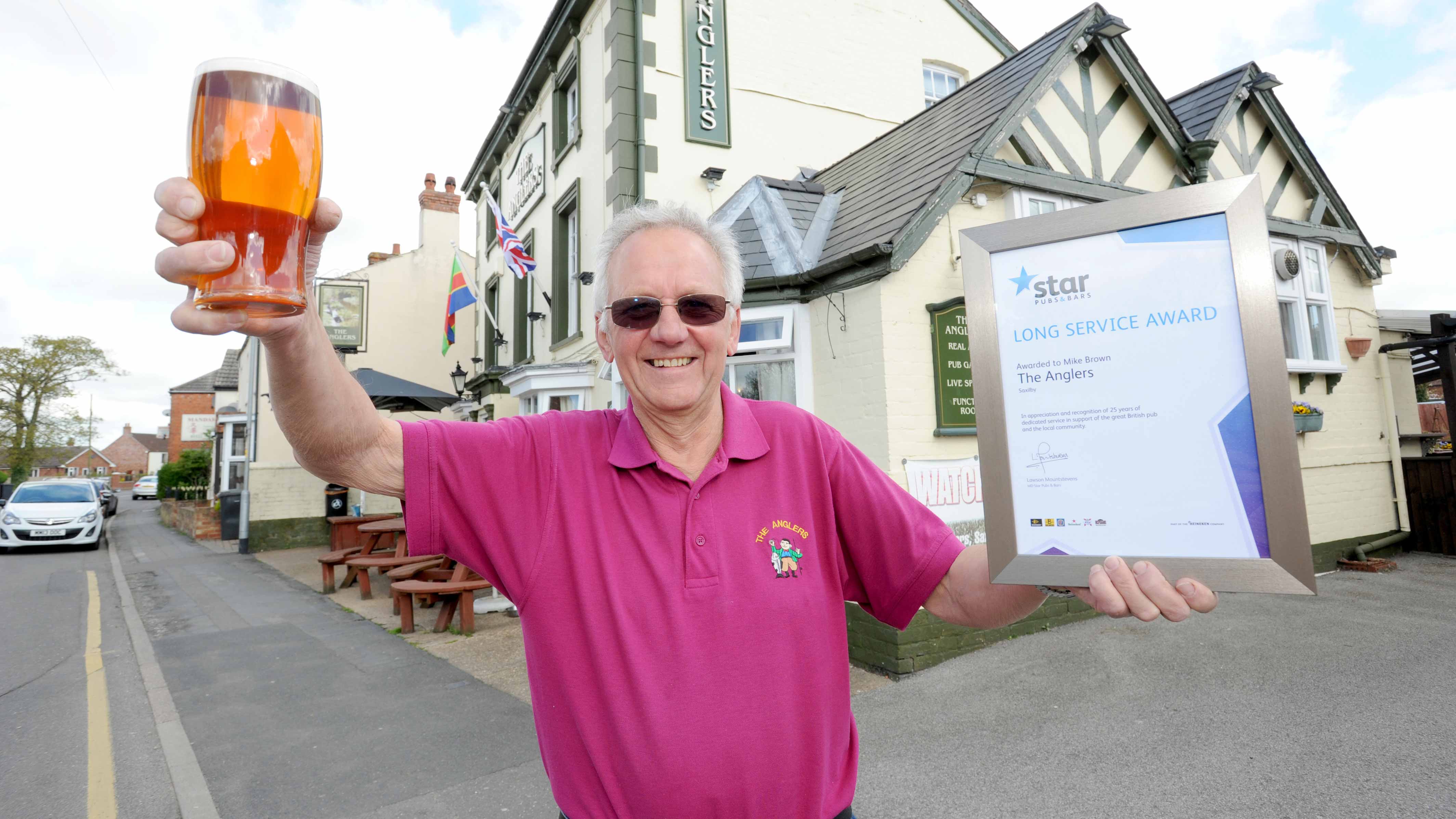 A pub landlord in Saxilby has been honoured after spending 25 years at the helm of The Anglers pub.
Mike Brown, 69, received the award from owners Star Pubs & Bars. It's the second award Mike has received in recent weeks, with The Anglers also gaining Cask Marque accreditation with a five-star cellar rating for the quality of its cask ales.
"I can't imagine life without The Anglers," Mike said. "It's a great privilege to wake up every morning and do a job you love. I've served generations of Saxilby families and meeting so many different people is the highlight."
"I just want to keep The Anglers as a welcoming pub, not just for Saxilby but for the whole area."
When Mike moved to Saxilby in the 1950s there were five pubs. Now The Anglers is the last traditional pub in the village.
Its survival is down to Mike's commitment to providing events and entertainment to his patrons, including quiz nights, live music and opportunities to join sports teams.