May 10, 2018 10.43 am
This story is over 66 months old
Starbucks partners with Lincoln charity café
Tea and coffee for wellbeing.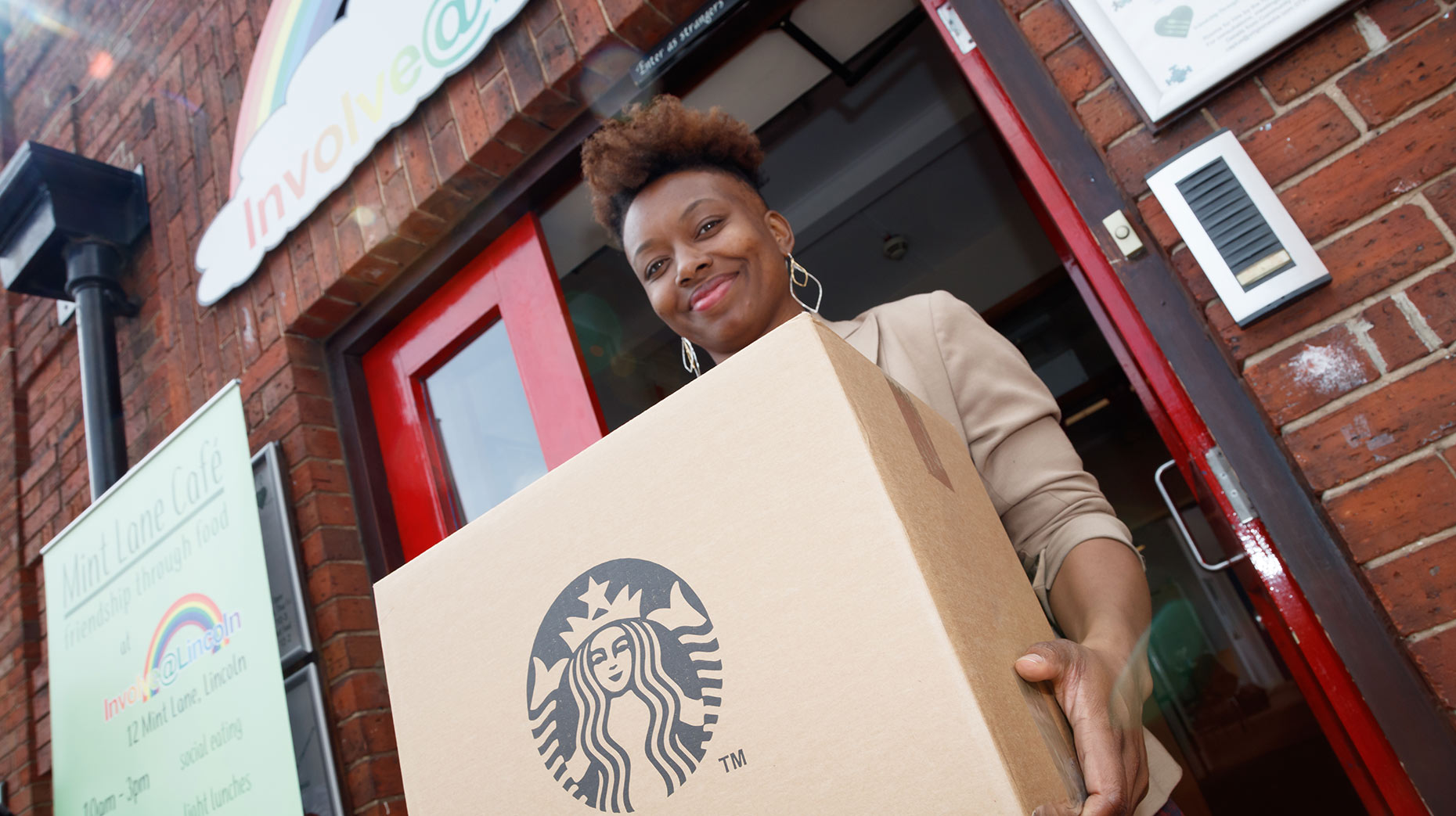 A volunteer-run kitchen in Lincoln which offers value meals, social experiences and mental health services will receive regular donations from Starbucks.
The coffee giant's Community Café programme has adopted Mint Lane café into the scheme to help sustain the valued space.
Starbucks will deliver regular orders of tea, coffee, milk and milk jugs to the charity for free.
Mint Lane Café will mark its first anniversary in June, however Involve@Lincoln (the centre in which it is located) has been open since 2012.
Involve@Lincoln seeks to support people with mental health difficulties and emotional wellbeing.
Peer support groups, counselling services and therapeutic activities are provided in the centre which is open seven days a week.
The café has a growing number of regular visitors and currently serves around 100 people every week.
Mint Lane has around 40 volunteers who either cook food, serve customers or even simply keep visitors company.
Each day, four or five volunteers run the café, where social eating is encouraged to ease anxiety and social isolation.
The new partnership is part of Starbucks Community Café programme that piloted in August 2017.
As a founding partner, Starbucks has worked with Neighbourly since 2014 to deliver support to hundreds of local community causes across the UK.
Together they have identified community spaces that could benefit most from the support of regular access to essential items.
Charles Cooke, Director at Mint Lane Café, said: "We are so excited to become a part of Starbucks Community Café programme and help more people through encouraging social eating and easing anxiety – as well as other mental health conditions.
"As the café is run entirely on donations, we are grateful for Starbucks and their help in keeping our café open."
Nick Davies, founder of Neighbourly, added: "Many community cafés across the UK are struggling with funding and the resources to stay alive, but the importance of them to so many people is undeniable whether they focus on youth, social isolation, exclusion or homelessness.
"We hope the support and donations will go some way in making sure that cafés like Mint Lane Café remain an integral part of the community for years to come."