'Eye-opening' women's suffrage exhibition opens in Lincoln
A Lincolnshire View of Women's Suffering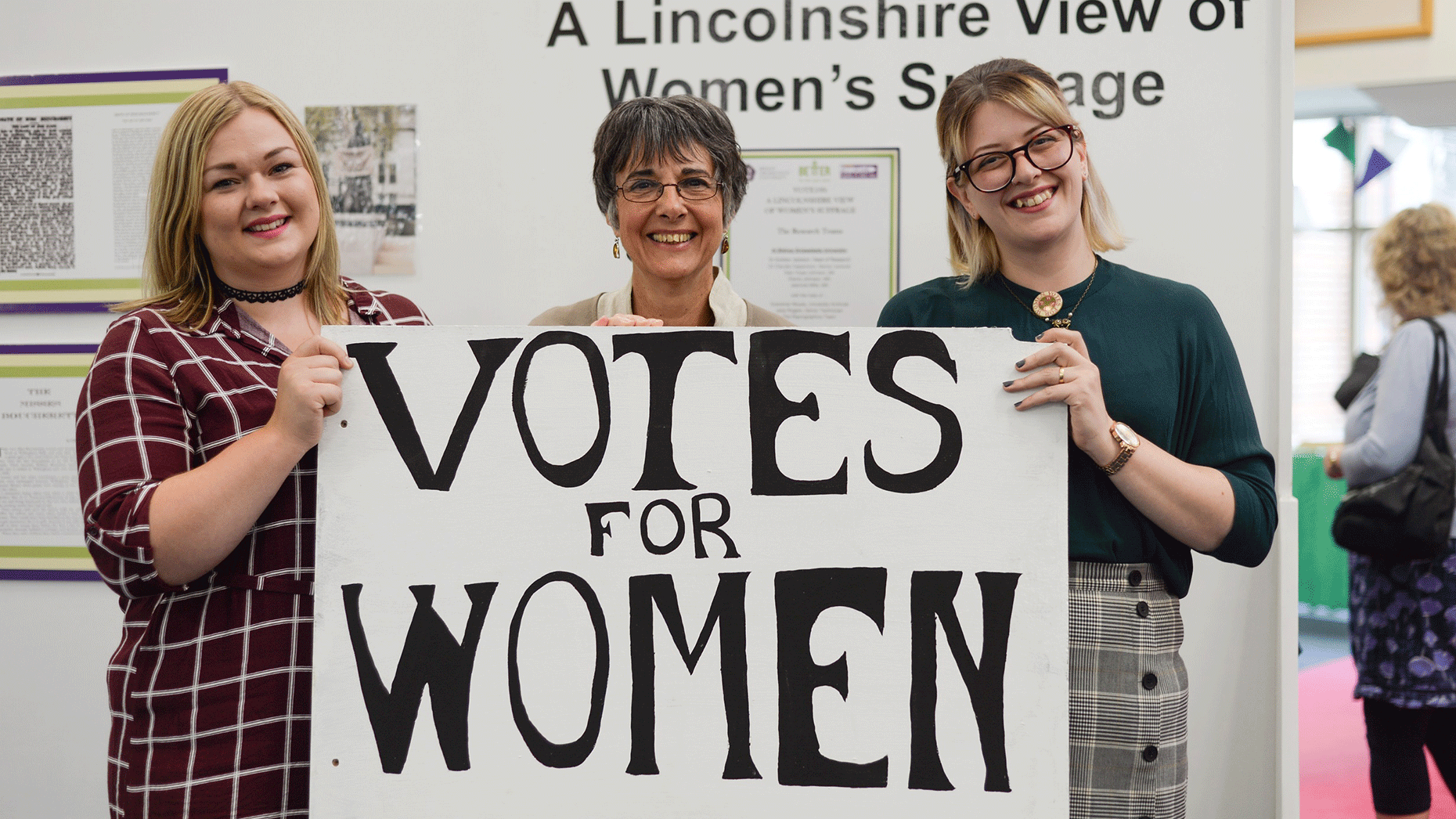 An exhibition designed to bring people together and celebrate Lincolnshire's contribution to women's rights has opened at Lincoln Central Library.
Collections of original newspaper articles, women's liberation postcards and posters are all featured at the exhibition, which opened last night.
Staff and students at Bishop Grosseteste University (BGU) were behind the research into Lincolnshire's role in promoting women's rights.
English masters student, Sian Hope-Johnson, said that setting up the exhibition was a fantastic experience:
"The history of women's suffrage is very close to my heart. Without these women I wouldn't have the rights I do today, so to be able to work directly on the curation of this exhibition has been incredible."
Louise Woolley, Lincoln Central Library Manager, was delighted to be able to host "such an important educational" display.
She said: "We were incredibly keen to put together an exhibition celebrating Lincoln's contribution to Women's Suffrage and the results of BGU's work are fantastic.
"We only expected a small exhibition but the team at BGU have helped us to put on our biggest exhibition ever!"
The 'Vote100: A Lincolnshire View of Women's Suffrage' exhibition is open and free to the public until July 5.
The exhibition forms part of a series celebrating important dates in the history of women's voting rights throughout the year – more information is available on the BGU website.