June 1, 2018 12.44 pm
This story is over 65 months old
Firefighters rescue donkey from mud trap
Paddy the donkey will be back on the beach in no time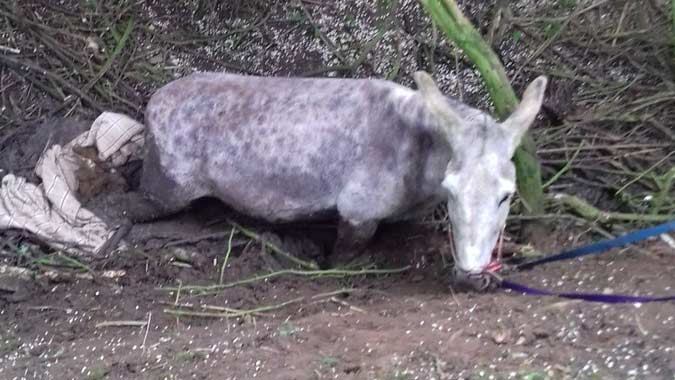 Two teams of firefighters were called out to rescue Paddy the Cleethorpes beach donkey after he became stuck in a ditch near Grimsby.
A crew from Immingham East Station and Peaks Lane Station were called out to Louth Road at around 10am yesterday after a donkey became stuck in two feet of mud.
A vet was called to sedate the animal before the Technical Rescue team could pull it to safety.
Thankfully the donkey was uninjured and the vet gave it a clean bill of health.
A spokesperson from Humberside Fire and Rescue said: "We are often called to rescue horses from precarious situations but its not everyday we rescue a donkey.
"Thankfully we train for every situation and this rescue had a successful outcome.
"Hopefully Paddy the Donkey can enjoy the rest of his summer on the beach."