June 15, 2018 9.57 am
This story is over 42 months old
Flying Scotsman steaming into Lincolnshire next weekend
Another chance to see it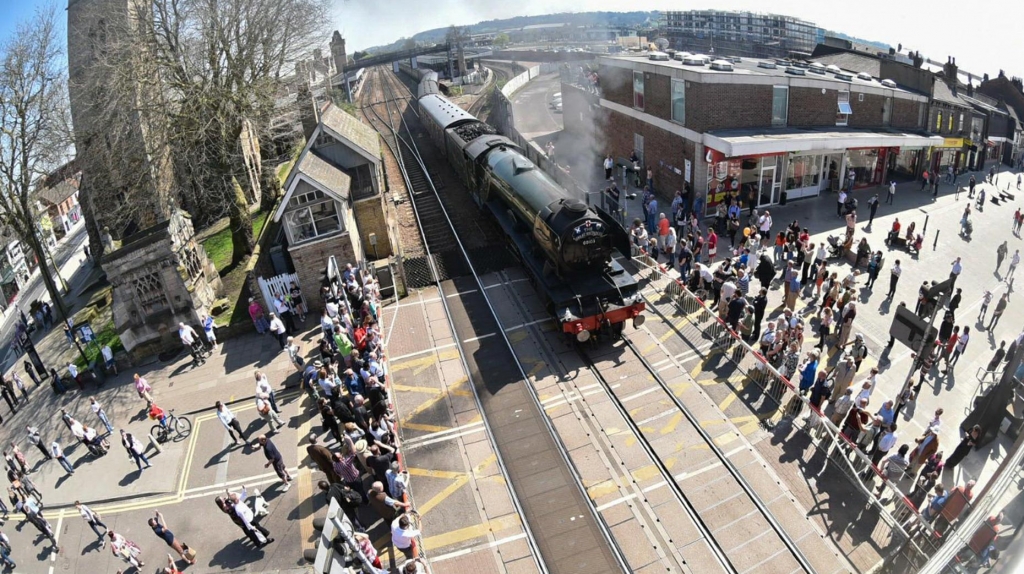 It will be full steam ahead next weekend as The Flying Scotsman arrives in Lincolnshire as part of a nationwide tour.
The 1923 locomotive is back again on Saturday, June 23 as it hauls the Scarborough Flyer through various viewing points in the county in Gainsborough, Lincoln, Sleaford and Spalding.
As previously reported, The Flying Scotsman was greeted by hundreds of people as it pulled into Lincoln on the hottest day of the year in April.
Onlookers were relieved to see the locomotive pull into Lincoln Central Station after being disappointed by last year's no show.
Approximate outward timings
Scarborough 6.25am
York 7.30am
Doncaster 8.45am
Lincoln 9.45am
Ealing Broadway 2.45pm
The timings for passing through Gainsborough, Sleaford and Spalding are not yet available.
Approximate return timings
Ealing Broadway 5.10pm
Lincoln 8.45pm
Doncaster 9.50pm
York 10.25pm
Scarborough 11.15pm