June 12, 2018 5.10 pm
This story is over 41 months old
Karen Lee: How I'm voting on the EU withdrawal bill
How the Lincoln MP is voting on the EU bill amendments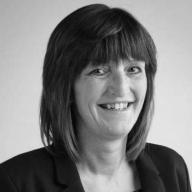 Since I was elected just over 12 months ago I have worked incredibly hard on behalf of my constituency. I have established a city centre office which is fully staffed and responds quickly to constituents and I hold regular surgeries to meet constituents to discuss matters they need help with.
I am regularly vocal from the green benches in Parliament and have constantly raised issues of local concern, such as the closure of Lincoln's Walk-In centre and the East Coast Mainline fiasco.
I've worked hard with other local stakeholders to effectively tackle the disgraceful level of homelessness in Lincoln and I am working hard with my Transport Taskforce to identify ways in which we can improve traffic movement in and around our city.
Since last year I have been contacted, almost on a daily basis about the UK's withdrawal from the European Union. There have been emails and letters from people who support Brexit and those who do not, in almost equal numbers, and all of those who have contacted me are passionate in their view.
This week I will be voting on amendments to the EU withdrawal bill. Given that I have received representations from both sides and I can only vote one way, it is an incredibly difficult decision to make.
My vote will not be based on solely representing the 52% who voted to leave nor the 48% who voted remain; my decision will be based on trying to find some sort of way forward which is in the best interests of all of those I was elected to represent.
After the UK leaves the EU, we need unity, not division. To move forward as a united country, we need a deal which benefits the whole country, not just the interests of a section of society.
In my view, it is not a question of whether we leave the EU, but rather how we will deliver Brexit.
I do not believe the current Conservative government's chaotic approach to leaving the EU properly protects the majority of society, and we are running out of time to secure a better deal. That is why on the 12th and 13th June I will be supporting the following amendments:
the creation of a comprehensive customs union
the strengthening of the terms of a 'meaningful vote'
These amendments are vital to ensure that Parliament takes control of the Brexit process and that jobs and the economy are put first in the negotiation process. It is vital that Parliament has a meaningful say over negotiations to prevent the current government imposing an unmandated extreme Brexit or a disastrous no-deal scenario.
I sincerely hope that government `rebels' can act in the interest of the country and vote for the sensible, necessary amendments.
I will also be voting for all but one of the remaining amendments, which include:
Enhanced protection of specific areas of EU Law
Retaining the Charter of Fundamental Rights
Limiting the extent to which government ministers can arbitrarily amend EU law
Maintaining rights to refugee family reunion
Prevention of new border arrangements in Northern Ireland
The only amendment I will not be voting for is the amendment promoting the European Economic Area (EEA) as a negotiating objective. I understand that for a lot of my constituents who voted to remain in the EU, the EEA seems a welcome mechanism for a soft Brexit. Whilst I respect this point of view, I do not believe the EEA amendment is the best way to deliver the new single market deal we need to protect jobs and the economy.
The EEA has benefits, but it also has drawbacks – particularly as it offers the UK very little say over EU rules, while still having to abide by them. The EEA is also inconsistent with the commitment of a new customs union with the EU, and in its current form would not prevent a hard border in Northern Ireland.
I will, therefore, be abstaining on the EEA amendment.
I will be voting instead on Labour's alternative amendment on access to the Single Market. The amendment sets out a framework for a close future relationship with the EU and will ensure that Brexit does not lead to a race to the bottom on rights, new barriers for UK businesses, or a hard border in Northern Ireland.
We should not settle for the deal that Norway and others agreed 25 years ago. This amendment would help us achieve a more ambitious deal that reflects the referendum result and the nature of our economy.
I hope that because I have tried hard to explain my views on this and why I will be voting the way that I do, you will understand, if not agree with my stance. I am very mindful that regardless of how I vote because I cannot please both sides, I will be criticised.
I hope that given my all-round performance as a hard-working Member of Parliament for Lincoln, I have done, and will continue to do, my very best for Lincoln.