June 1, 2018 1.12 pm
This story is over 65 months old
Meet the Lincoln family 'unschooling' their kids and travelling the globe
They don't follow a plan, curriculum or do any school work. Instead their children learn through life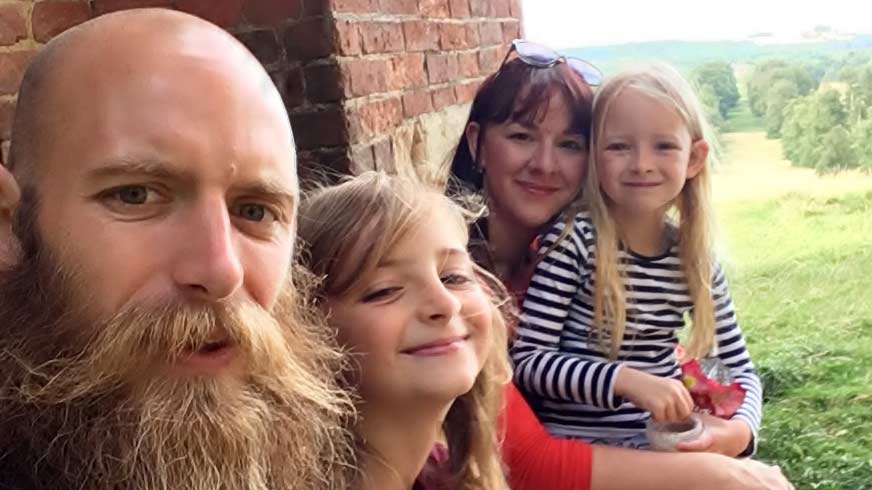 A Lincoln family has turned their back on mainstream education as part of a movement known as "unschooling".
Natalie and William Goodacre have two daughters, aged seven and eight, and believe their unusual method of experience learning will give their children an education like no other.
"When you get down to it, Unschooling is really just a fancy term for 'life' or growing up uninstitutionalised." writes Natalie on her blog: "Picture a classroom in your head, with timetables, rules, structure and a curriculum. Now forget that picture and imagine the exact opposite, that is unschooling.
"We don't follow a timetable or curriculum, there are no rules or structure. they learn through life. We follow whatever piques their interest at the time. Sometimes this means reading all day, or doing scientific experiments, other days we run around the woods.
"No, we don't 'teach' them anything in the broad sense of the word, they educate themselves. We are just here to facilitate and help them go wherever their learning takes them."
The family are now taking their radical methods one-step further. Selling everything they own, including their house, to take their children on an adventure around the world.
Natalie said: "We are tired of living to work, we are tired of the routine, we are tired of earning enough to survive each month without the time nor money leftover to enjoy all that life has to offer.
"We feel like we are stuck on a monotonous hamster wheel, growing greyer and more wrinkly with each turn."
"Most people thrive on this routine, they need it. We do not, and we cannot continue to live our lives dreaming of the future we want. We have to make it happen.
Their current itinerary will see them leave the UK in January to visit 20 countries across 5 continents. They plan to travel for as long as they can sustain it.
"We want to show our girls the world, and teach them that you can carve out the life you want. We want to show others that you don't have to settle, and that you don't have to be millionaires to travel the world. "