Poor puss shot with air rifle, says horrified owner
Sausage is now feeling much better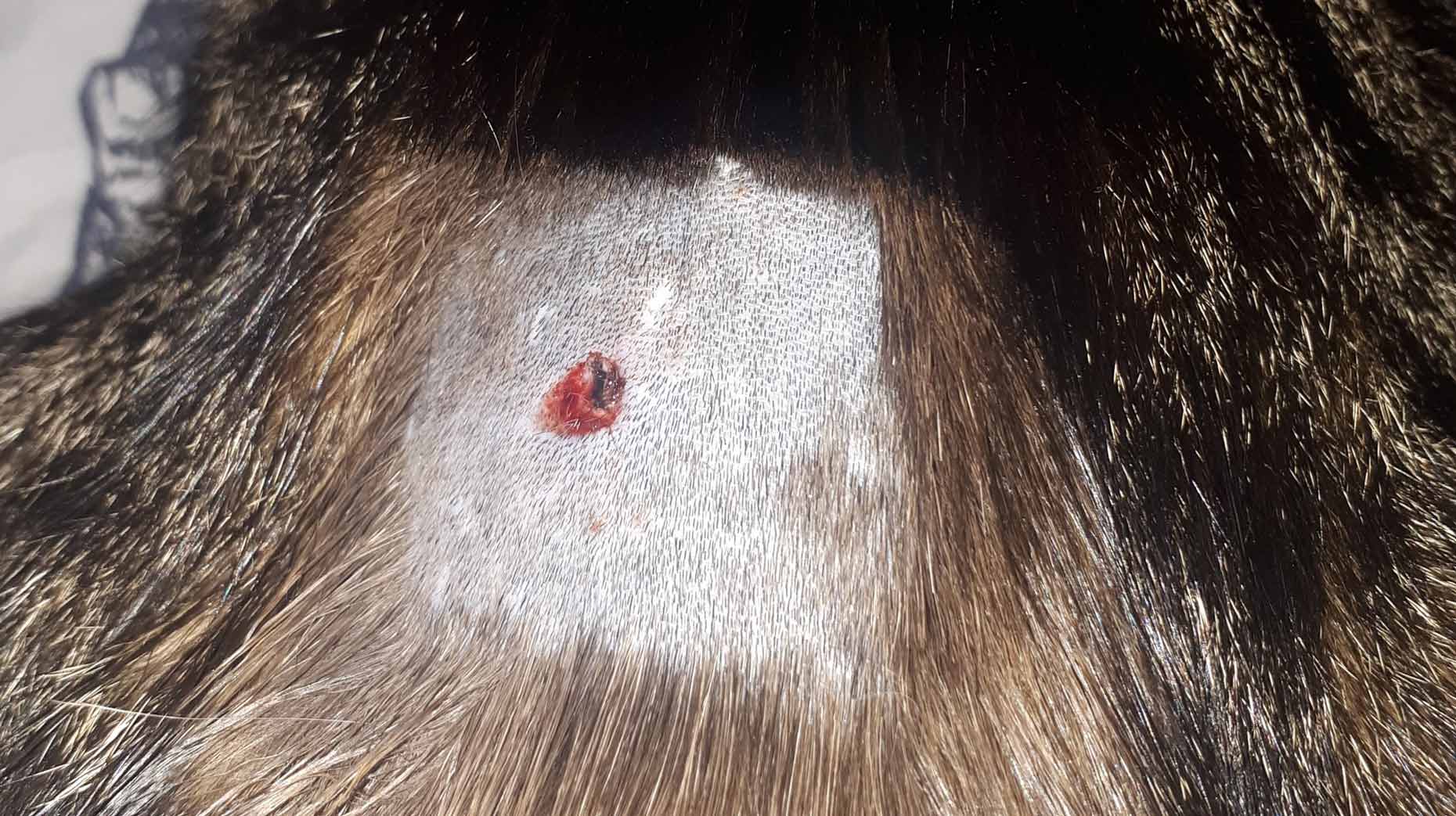 Sausage the cat used one of his nine lives when he was shot with an air rifle, said his shocked Lincoln owner.
Caralyn, 31, (who wished not to share her last name) has had Sausage for six years.
She said he had a lucky escape at around 9pm on Tuesday, June 26 when he was shot in the Carlton Centre area of uphill Lincoln.
Caralyn told The Lincolnite that the pellet was shot into her cat's back, narrowly missing his spine, but still causing a wound that needed to be treated by a vet.
It cost Caralyn £150 just for Sausage to be seen.
She said: "I just heard him sound in pain, like a cat fight, and he came over the fence bushy tailed and looking shocked.
"I thought he was in a catfight but when he let me pick him up I noticed the pellet lodged near his spine.
"I just can't believe someone would do that to any living thing, let alone a pet. If the pellet had gone any further in, it could have caused a lot of damage to his spine or internally. Hes been very lucky really.
"I was just panicked and worried about him and now I'm worried to let him outside but he loves going out and its unfair to keep him in.
"He's got to have painkillers and antibiotics for the next few days but hes recovering well and doesn't seem too phased by it now hes recovered from the shock."
Fortunately, Sausage is on the mend now and Caralyn added: "He's much better. He's a bit frightened of loud noises but he's very lucky and he won't need further treatment if antibiotics and pain killers do their job.
"Where the pellet was positioned it could have hit his spine and damaged his spinal cord, so he has probably used up one of his nine lives, but will be okay long term."
It has now been reported to Lincolnshire Police, who said: "This was a report that came in at 7.03pm (on June 27), which reported that a cat had been shot by an air rifle.
"Enquiries are underway. If anyone has any information, or has seen their pet pick up injuries consistent with wounds from a weapon, please contact officers on 101 quoting incident number 388 of June 27."