RSPCA rescue deer tangled in net
He was running frantically in circles trying to break free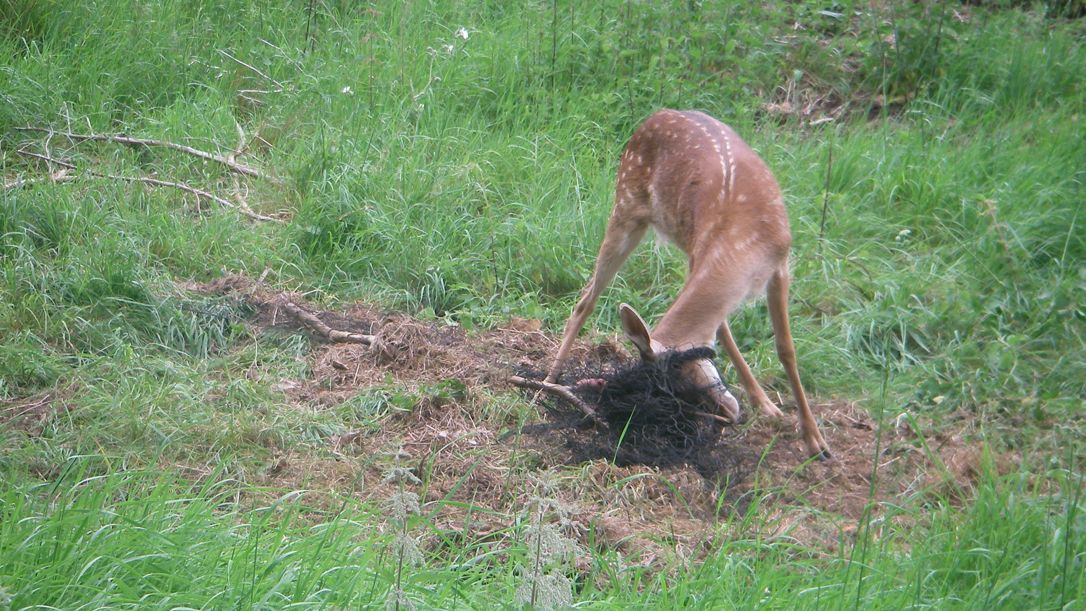 RSPCA inspectors rushed to Castle Bytham Road in Swayfield, Grantham after people spotted a deer tangled in a net.
The "distressed " buck had began running around in circles after having trapped his head and antlers in discarded plastic netting on Wednesday.
RSPCA Inspector Andy Bostock was first to help the animal and said: "He was very strong and powerful and was kicking around frantically trying to break free.
"I had to call for assistance to help with the rescue because he could have clearly hurt someone in this state and he was beginning to get exhausted.
"We managed to get close enough to put a blanket on his head which calmed him down and then we had to subdue him while we cut off the plastic netting. We were then able to get out of the way quickly as he got up and ran free.
"I am so pleased the deer appeared uninjured, he wasn't the only one exhausted afterwards!"
The RSPCA believe that the netting had been left behind from when the land used to house pens for game birds.
They are now using the incident as an opportunity to highlight the danger plastic nets, like those used in fencing and sport, pose to animals.
Inspector Bostock added: "Netted fencing and netting used for gardening or in sport can be really dangerous for animals and also poses a risk for those of us who are trying to rescue any entangled animal.
"This is a situation which could have been avoided if the netting had been discarded safely."
The RSPCA say this is just one of the hundreds of callouts they make to help animals trapped in nets each year and hope that awareness might lead to more people replacing them with safer solid metal mesh instead.