Shopping village plans passed for Boston
See what councillors thought of the plans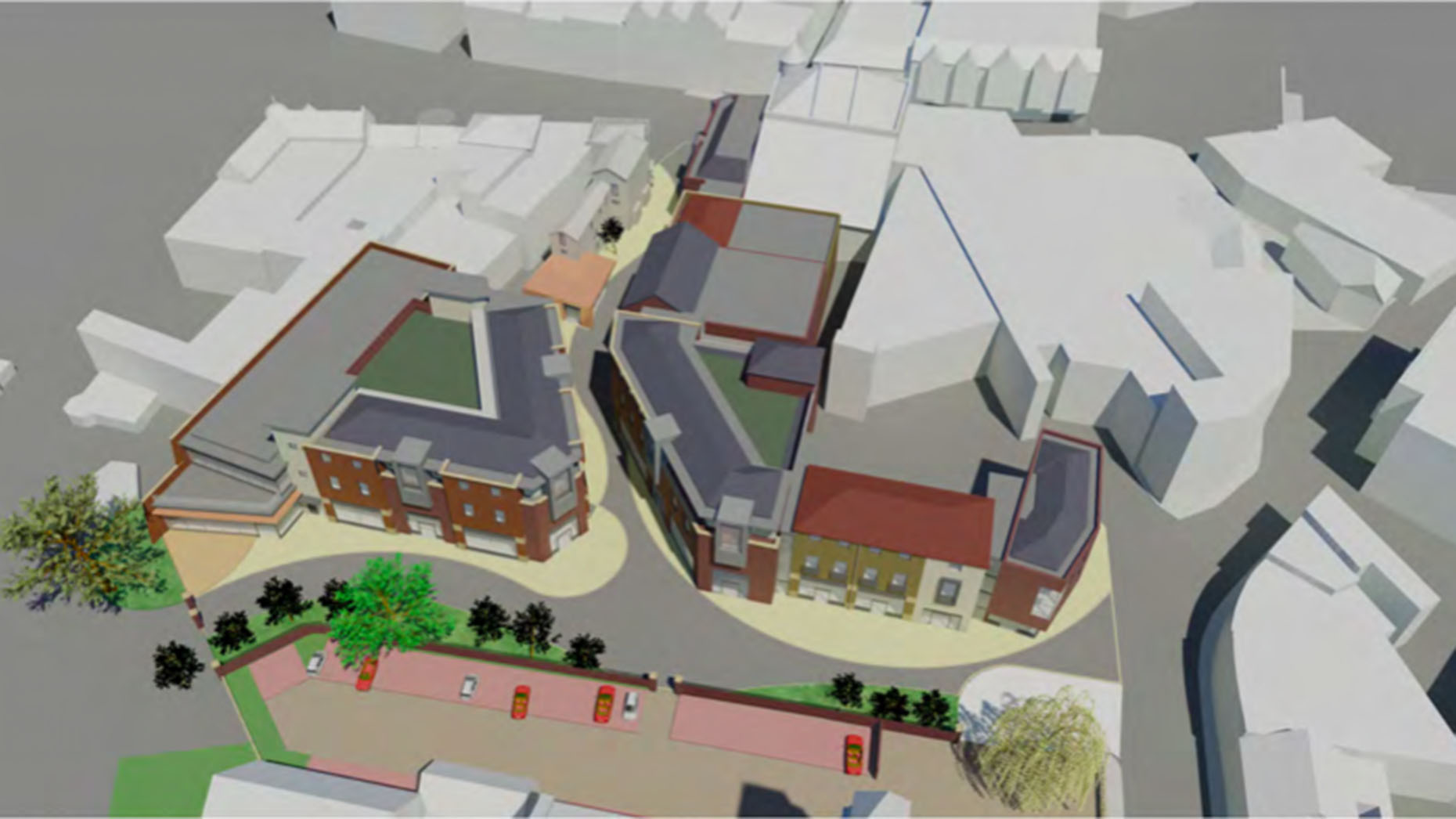 A new planned shopping village has been praised by councillors for helping to 'revitalise' an 'eyesore' in the town centre – however they have called for an alley to be closed off as part of the development.
Councillors on the planning committee this morning (Tuesday, June 26) discuss the plans to build 14 new shops and 15 apartments in the town in the NCP car park area between Wide Bargate and Red Lion Street.
The plans will see 36 Straight Bargate and two Wide Bargate, which are currently vacant according to the council report, demolished to create a new pedestrian route from the Centenery Methodist Church to Central Park and Strait Bargate.
Agent Peter Scrafton told councillors this morning that there was 'renewed interest' in the site and called on them to harness the opportunity to provide a direct link from a rejuvenated environment to Central Park.
Councillors at this morning's meeting mainly spoke positively about the development.
Councillor James Edwards said it would 'help revitalise an area where some buildings have fallen into a sorry state of repair'.
Claire Rylott was pleased small businesses were being encouraged in the town, blaming empty shops on high rents and private investment companies.
She said:"I think such small shops within town will encourage new businesses.
"Let's get some new business and let's get moving on it," she added.
Councillors, however, raised concerns over the use of the alley under 4 Wide Bargate once the new development and pedestrian route was created.
Chairman David Brown and vice-chairman Sue Ransome raised concerns over anti-social behaviour taking place and called for it to be closed off.
Councillor Stephen Woodliffe urged councillors to err on the side of caution, he raised the state of high streets across the nation, and added concerns that gambling businesses might move in.
He believed the council was not thinking about the current decline in high streets nationally.
"Shopping itself is changing rapidly and I don't think new shops small or large are the way forward," he said.
Councillors however, pointed to other successful developments, with council leader Michael Cooper pointing to Stockton-Upon Tees which he said was 'bucking the trend' with a similar development to this, Coun Jonathan Noble said Louth's 'small, niche shops' were also proving a success.
The development would see a total of 19 parking spaces created for residents of the apartments and the church.
The park would be accessed by a gate which could be locked similar to others.
A section 106 agreement could see the applicant driver up to three units of affordable housing, either on site or through money provided to the council in order to provide the housing elsewhere.
Councillors also granted listed building consent to refurbish a property on Wide Bargate and demolish part of the Methodist Church wall to replace it with a new one.
The centre has received objection from Pescod Square which says it does not reflect changes to the high street over the past five years and will only see a relocation of existing stores.
Centenary Methodist Church has also objected to the alteration of their boundaries and the development's effects on future plans such as an 'emergency night shelter as a separate entity'.
No objections had been made from
Councillors have now voted on the application, to be approved subject to a number of conditions including a gating order – 12 in favour, one abstain.