Your say on £30m 'Smelly Skelly' factory upgrade
A new factory with a fresher smell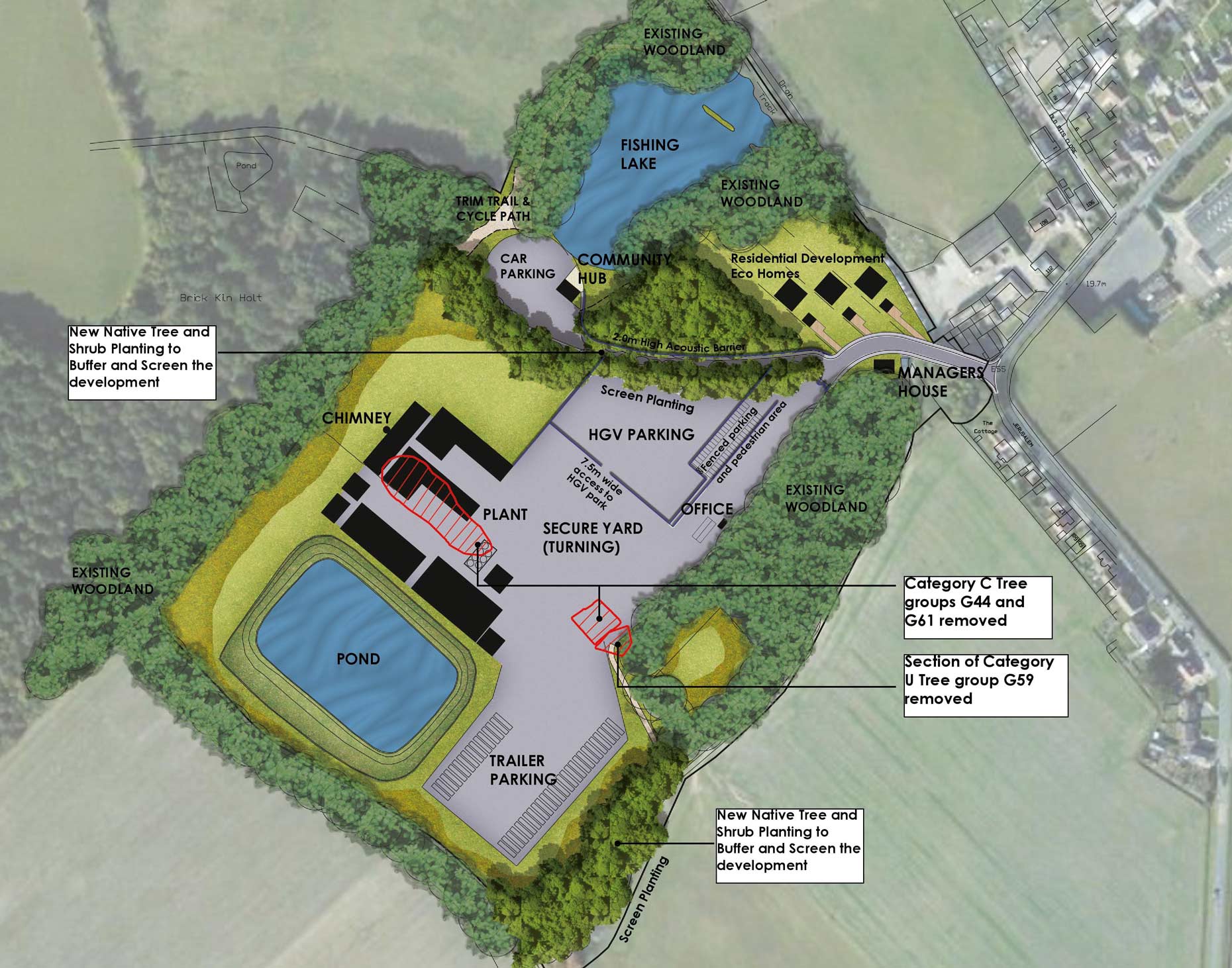 Owners of the animal rendering plant in Skellingthorpe will be holding a public consultation over their £30 million factory upgrade plans.
The proposals to renovate the existing plant, which has earned the village the unfortunate nickname of 'Smelly Skelly', have been lodged with Lincolnshire County Council and will go before the public next week.
DS Developing, the company behind the proposals for Jerusalem Farm, said the current plant would be demolished to make way for a new animal by-product rendering site with upgraded odour filters.
Also included in the plans are four eco-homes, a fishing lake, a public car park and the widening of the access road width for lorries.
They will be holding the public consultation at the Skellingthorpe Community Centre on Monday, June 18 between 4pm and 7pm, where representatives will be on hand to answer any questions.
A spokesperson for DS Developing said: "We are holding this public forum so local residents can see for themselves our plans to radically transform Jerusalem Farm.
"We believe an upgraded and significantly enhanced plant in this location will provide a realistic alternative to siting a new development in open countryside.
"What we are proposing will be a vast improvement on what is currently there. We have gone to great lengths in our proposals to make it not only environmentally friendly, but more importantly neighbour friendly."
DS Developing's planning application for the Skellingthorpe site has also been supported by a 850-page environment impact assessment, which promises that the development will "improve the current air and noise climate for Skellingthorpe residents".
Rival plans
Current tenants of the animal rendering plant, Lincoln Proteins Ltd, previously announced that they would be stopping operations to build their own factory at Norton Disney – a proposal which sparked petitions and protests from local residents.
Plans for the £28 million animal waste factory at Norton Disney were submitted to Lincolnshire County Council in May and are awaiting a decision date.
Animal rendering is the process of converting waste animal tissue such as fatty tissue, bone or even entire carcasses of animals turned away at slaughterhouses into purified fats like lard or tallow.
This can sometimes be converted into products like rubber, plastic and lubricants, or animal feed.