Big cats, monkeys and zebras: The wild animals kept as pets in Lincolnshire
The internet has made it "easier than ever" to purchase a wild animal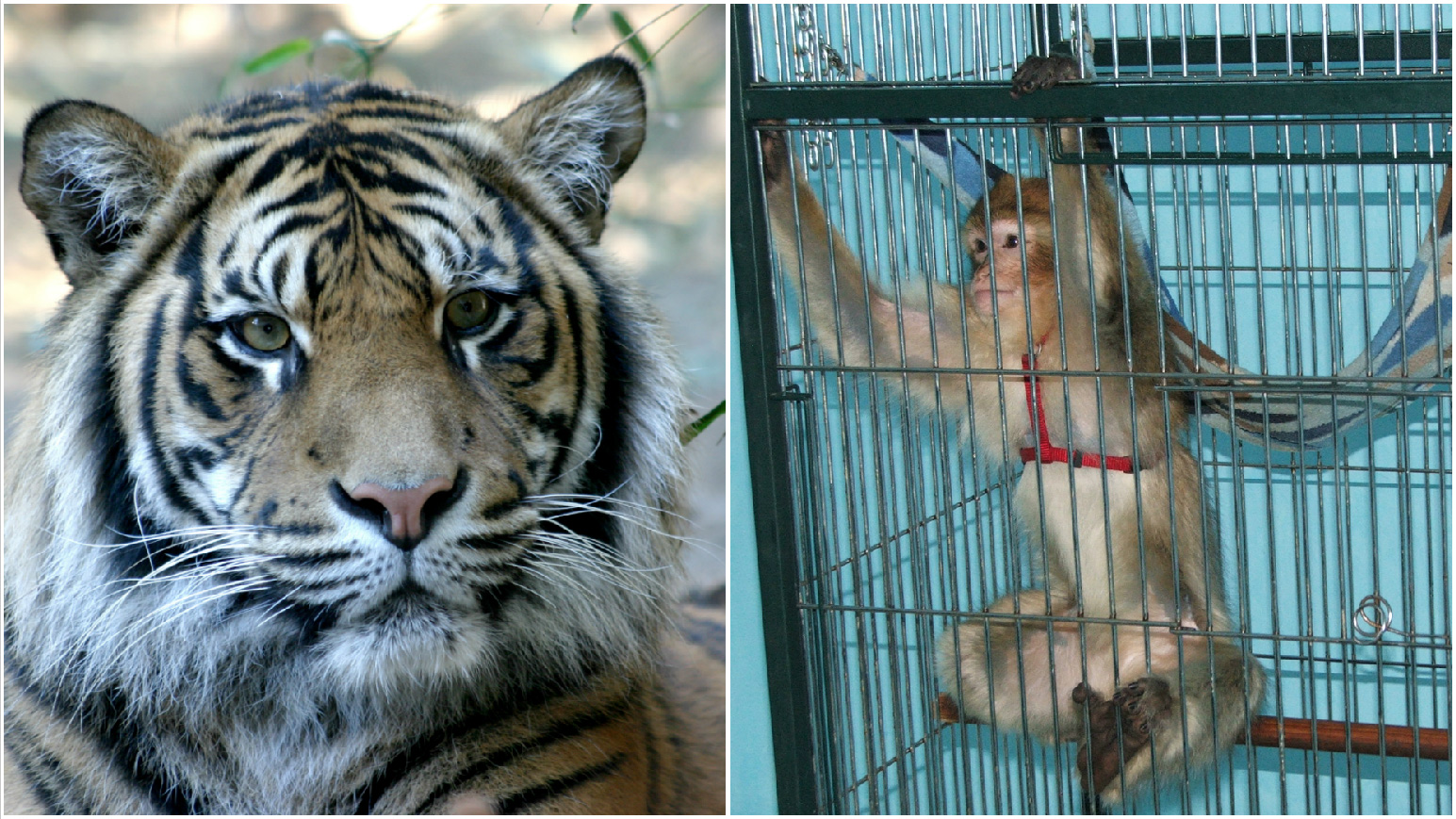 Rare monkeys, tigers and alligators are some of the wild animals being kept as pets at homes in Lincolnshire, a nationwide investigation claims.
There are 95 wild animals currently being kept privately in the county, some of which in unsuitable conditions campaigners say, but the survey estimates that the figure could be even higher.
Out of the nine local authorities in Greater Lincolnshire, there were four that provided numbers to the survey by the Born Free Foundation – some councils didn't respond and others didn't have the data.
Among the animals noted on the list were monkeys, big cats, zebras, camels, a wolf hybrid and an alligator.
The full list of animals kept privately in Lincolnshire was:
28 cats including on Tiger, 11 Asian Leopard Cats, and eight Servals
One Alligator
24 birds including 22 Ostriches and two Emus
Four Bachtrian camels
One Wolf F1 Hybrid
Two Deer
Six Zebras
Two Asian Short Clawed Otters
27 primates including 10 Capuchin Monkeys, seven Spider Monkeys and seven Lemurs including a Red Fronted and Black and White Ruffled Lemur
Currently, under the Dangerous Wild Animals Act of 1976, anyone in Britain can keep such an animal if they obtain a licence from their local authority.
As well as pet owners, farms, rescue centres and even the handlers of 'animal actors' require a license.
The international wildlife charity is now petitioning the government to review the law which allows people to keep wild animals as pets.
Dr Chris Draper, from the Born Free Foundation, said the number of wild animals kept as pets was a growing concern.
He said: "The widespread use of the internet has made it easier than ever to purchase a wild animal.
"Wild animals are particularly vulnerable to welfare problems because of their complex social, physical and behavioural needs.
"The safety risk these animals pose to their owners and the wider public should not be ignored."
Do you think keeping registered wild animals privately is acceptable? Let us know in the comments.