Fellow firefighters pay tribute to "bravest man"
"We're deeply saddened by his passing"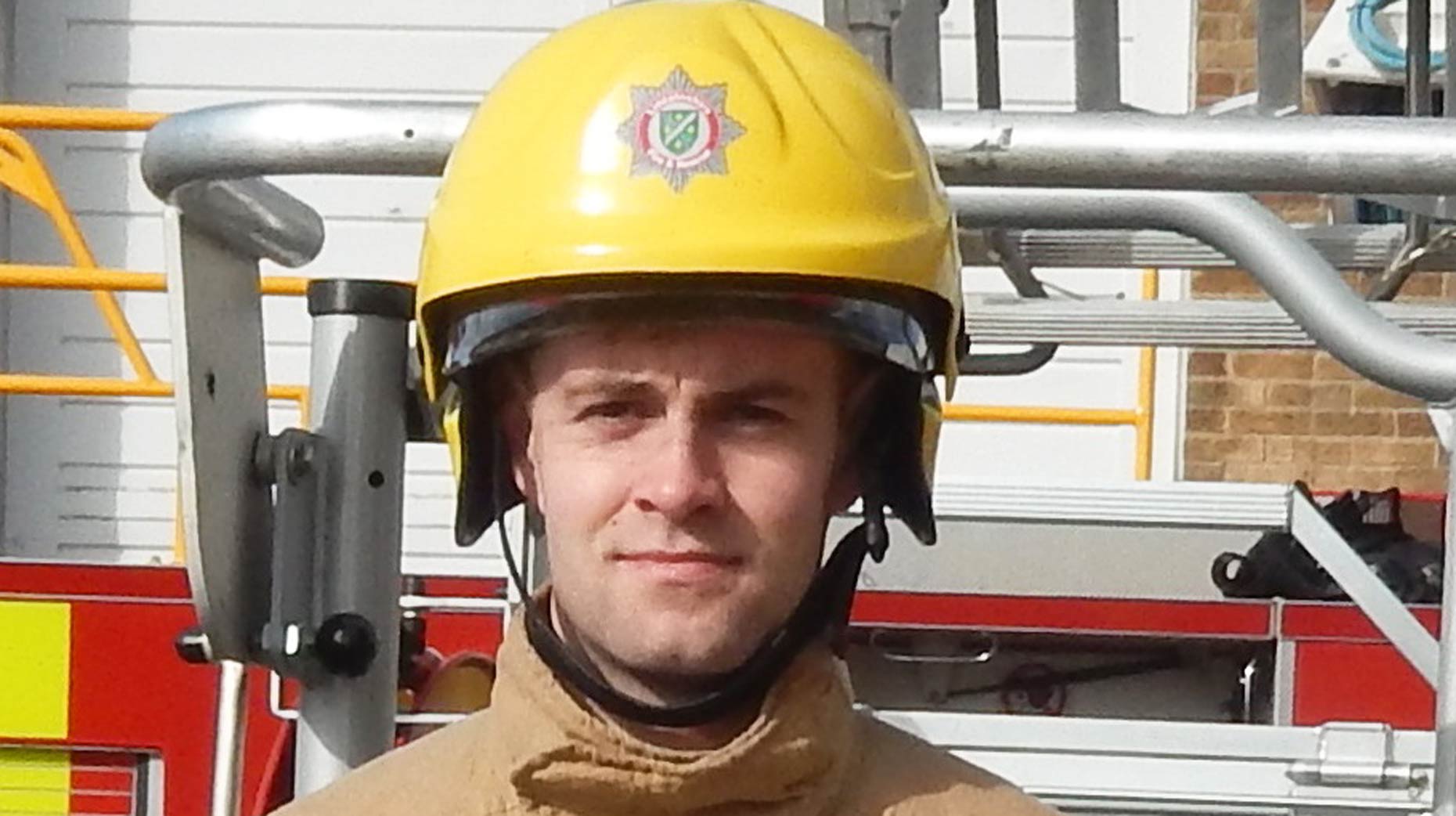 Fire and rescue crews and staff from across Lincolnshire have paid tribute to a colleague described as the 'bravest man' after he lost his battle with a brain tumour last week.
Despite specialist treatment overseas, supported by a fundraising campaign started by his family, Stefan Hawcroft, 29 passed away on Friday, July 20.
Stefan had a 10 year career as a firefighter. He worked at Lincoln South Fire Station as a Wholetime Firefighter and at Dronfield Fire Station in Derbyshire as an On-Call Firefighter.
As previously reported, the young man's life was turned upside down after the diagnosis of a brain tumour known as a diffused pontine glioma, also called DIPG.
The condition deteriorated and the NHS could no longer provide treatment.
Stefan's wedding to his partner Rebecca was then brought forward by 19 months and they were married under a special license on February 21 2018.
His sister Emma Hawcroft set up a go fund me page to try and raise £250,000 to send him to Germany for specialist immunotherapy treatment and £120,051 was raised.
Colleagues and friends have paid tribute to the much-loved man.
'Well-known, well respected and well-liked'
Lincolnshire's Chief Fire Officer Nick Borrill said: "Stefan was a well-known, well respected and well-liked member of the Lincolnshire Fire and Rescue family.
"His fight against this rare form of cancer affected all of us and we were all keen to help in any way we could.
"Our thoughts remain with his wife Rebecca and his family members at this difficult time as well as those firefighters who worked with Stefan and knew him as a colleague and as a friend."
Unbelievable reaction to help raise money
Derbyshire Fire & Rescue Service's Deputy Chief Fire Officer Gavin Tomlinson said: "Everyone who knew and worked with Stefan is deeply saddened by the news of his passing.
"The reaction we saw from crews across the whole of Derbyshire to help raise money for specialist treatment was unbelievable and a testament to how well Stefan was thought of within the Service.
"Our thoughts are with Stefan's family at what I'm sure is an extremely difficult time, as well as the Firefighters from both Services who worked with him on a daily basis forming what would have been a unique bond."
Many have been affected
Area Manager at Lincolnshire Fire & Rescue Debbie Yeates said: "Stefan had been a wholetime firefighter at Lincoln South for the past five years as well as working as an on-call firefighter over the border in Derbyshire.
"He had been bravely battling a rare form of cancer, for which many of his friends and colleagues within the service have been involved in raising funds to support his treatment.
"Many of us in Lincolnshire Fire and Rescue have been affected by Stefan's illness and our thoughts and sincerest wishes are with his wife Rebecca and his family."