Housing developers hone in on 'undesirable' farmers' field
30 homes would be built on the farming field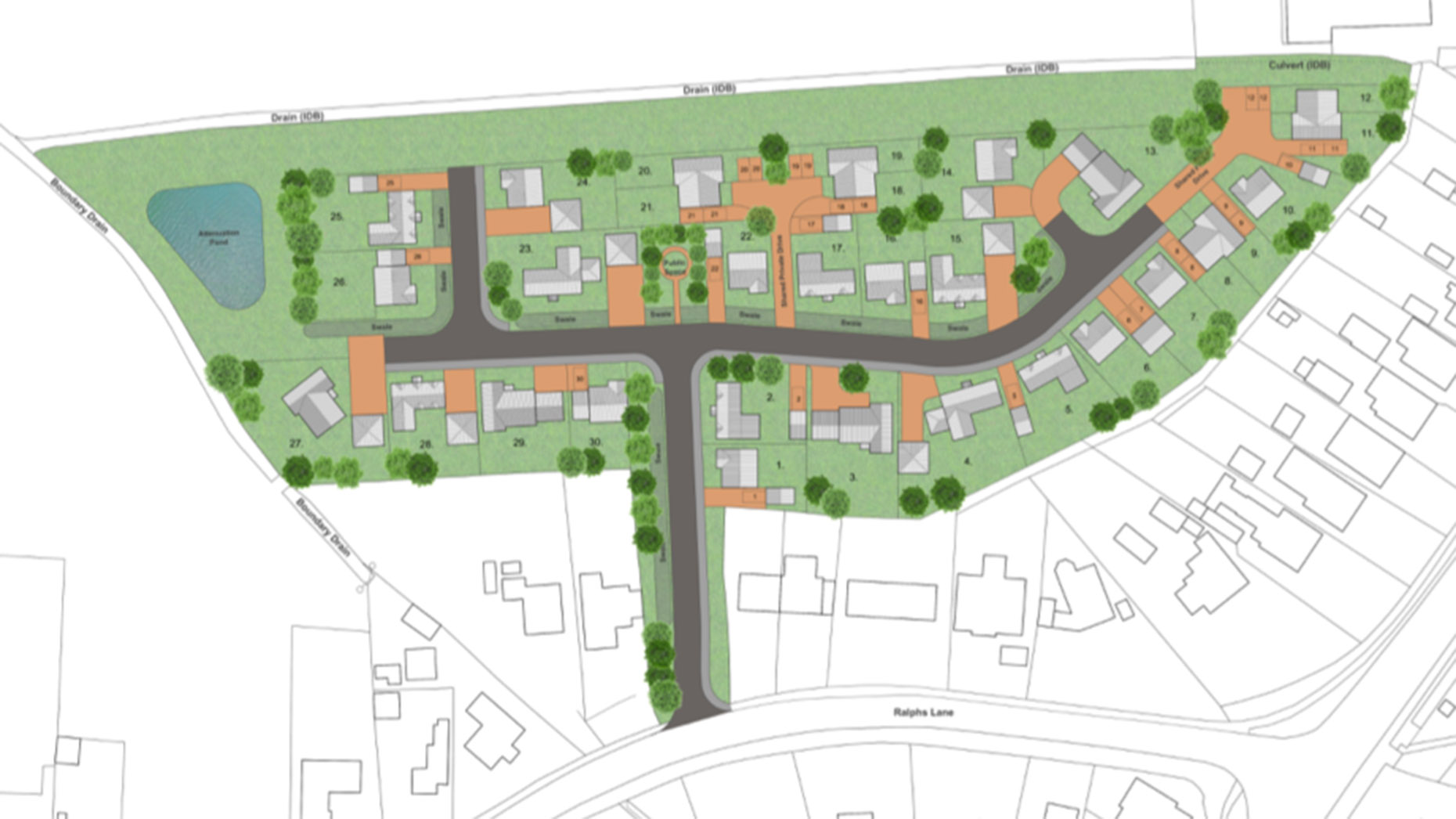 A field on which 30 homes are planned to be built is 'undesirable' to farmers due to its size and shape, says the developer.
An application has been made to Boston Borough Council for permission to build the houses in Wyberton.
The outline plans, submitted by Guy Forman, of Guy Forman Architect, on behalf of a Mr W.B. Lake, will cover 1.6 hectares of agricultural land off Ralph's Lane.
A total of 15 per cent of the development will be affordable housing, according to the developer.
A design and access statement submitted to the authority states that the development 'has the character of an infill site'.
Mr Forman's statement says development of the site 'will boost the supply of housing in the borough and help to reduce the housing shortfall'.
The developers say there are not enough 'previously developed sites' which can be built on to meet Boston's housing needs and that the field set to be built on is 'an undesirable piece of land to farm' due to its size and shape.
It concludes: "On balance, it is considered that there are no adverse effects arising from this development that would significantly and demonstrably outweigh the benefits, and the requirements of all other relevant policies within the Local Plan are met.
"The application should therefore be approved without delay."
The location of the site is designated as countryside under the borough's plan which was adopted in 1999.
However, the statement notes that the plan is 19 years old now. It says: "Boston Borough is not currently able to demonstrate that it has an adequate five year supply of housing.
"The most recent Assessment of 5-year Housing Land Supply indicates that there is a substantial shortage of new housing within the borough.
"This site will help meet the significant housing shortfall and is available, suitable and achievable for development."