Jan Sobieraj: Reflecting on our CQC report
Our CQC report, on reflection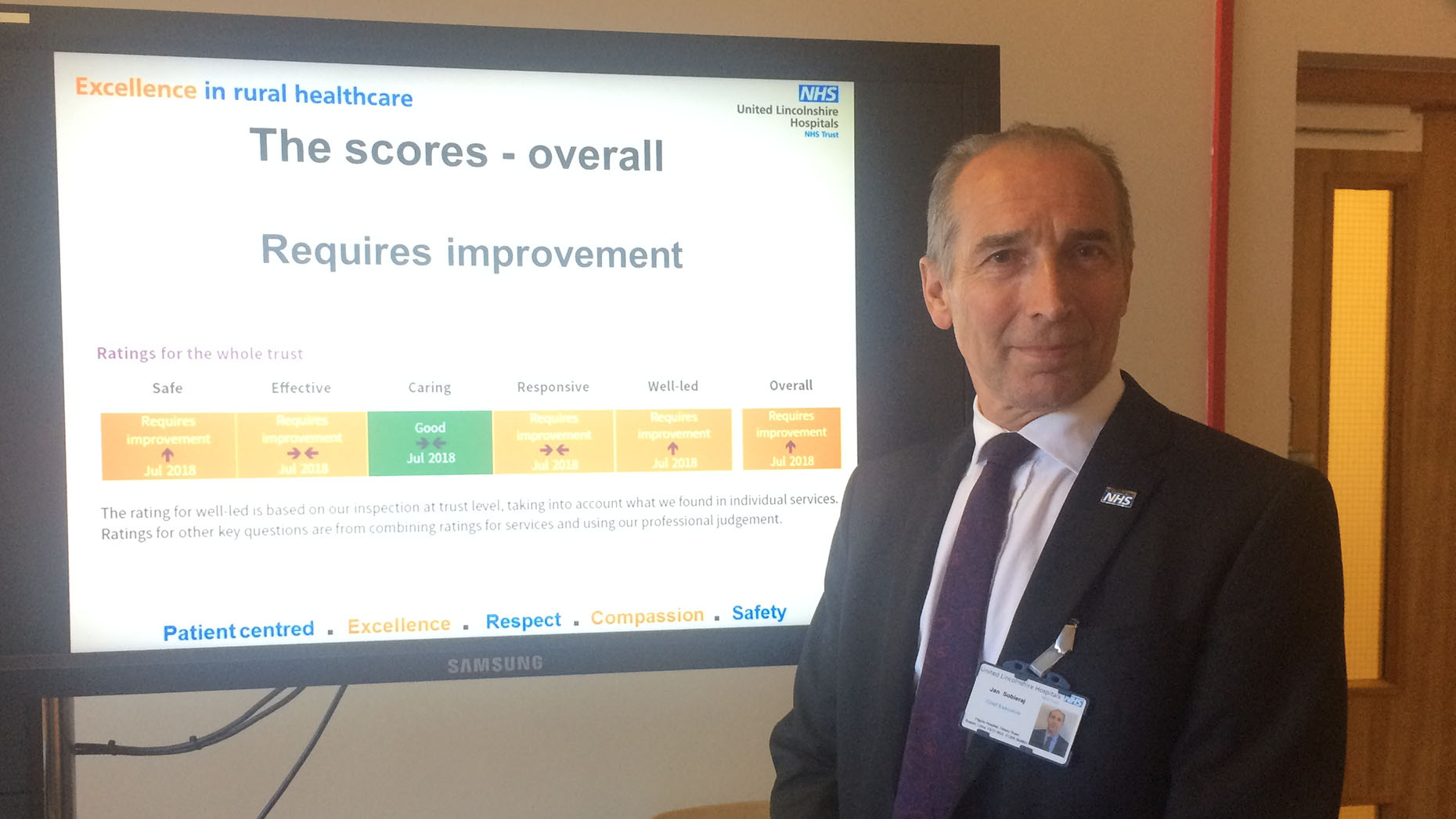 The CQC has published its latest report into ULHT. We are really pleased that overall, the trust has improved on our overall rating of 'Inadequate' to 'Requires Improvement' and we are making steady progress on our journey to become a 'Good' rated trust.
Sustained improvements, including progress on recruitment of staff, ambulance handover times and a back to basics focus on quality of care, saw 72% of the trust's ratings coming out as 'Good', which is an improvement on last time.
I was pleased to see that the hard work and dedication of staff across all sites is what most impressed the CQC during their inspection in March this year.
The report shows real progress and shows everyone, our patients, staff and stakeholders that we are clearly moving in the right direction to improved and sustained quality of care.
I'm extremely proud of all our staff who have worked together and taken on board the challenges we face – there is more work to do but we are in a better place than we were a year ago that's for sure.
Work is still required on a number of services, including some at Pilgrim hospital in Boston which was still rated as 'Inadequate' overall. At the time of the inspection, we were facing unprecedented winter challenges, particularly in Boston. I am sure if the inspectors were to revisit the hospital now they would see a very different and improved pictured to what they saw during their inspection.
Our focus now is to build on the improvements we have already made and address the problems we know still exist and look to strengthen all our services as part of our continued 2021 strategy going forward.
The inspection team highlighted many areas of good practice in their report. Some of these included:
An improved patient safety culture within the trust, with caring staff treating patients with dignity, respect and kindness
Older people's care was praised for focus on dementia patients at Lincoln and Pilgrim and reducing the risk of malnutrition, distress and falls
Improvements in the management of the sickest patients including the detection and treatment of sepsis
Staff on the stroke ward at Pilgrim working above and beyond their clinical duties to arrange for a long-term patient to carry out their wedding ceremony on the unit
Care and treatment was mostly planned and delivered in line with evidence-based guidance, standards and best practice
A most improved culture at Pilgrim hospital site, with staff saying they felt valued and committed to delivering the best care they could, with examples of how the safety culture had improved
Improved culture of learning from incidents and improvements to ensure patients living with a learning disability or dementia were identified more easily at Grantham hospital
A robust system for pre-operative assessment with clear admission criteria, comprehensive infection control and prevention and risk assessments for all patients at County Hospital, Louth.
Although we remain in special measures by NHS Improvement for the time being, the report identifies many examples of good, and some outstanding practice at ULHT.
Remaining in special measures also provides us with some opportunities, it allows us to continue receiving vital support from NHS Improvement to help us further improve and reach our next goal of becoming a 'good' rated trust.
To view the full CQC report on ULHT, visit the CQC website here.