Relations and porn on shift see PC barred from police work
A Lincolnshire Police Constable has been dismissed without notice and added to the list of those barred from working within policing after a misconduct hearing at Boston this week. As previously reported, PC Darren Perry, 37, resigned from the force after a gross misconduct hearing into alleged breaches of professional behaviour standards including having a…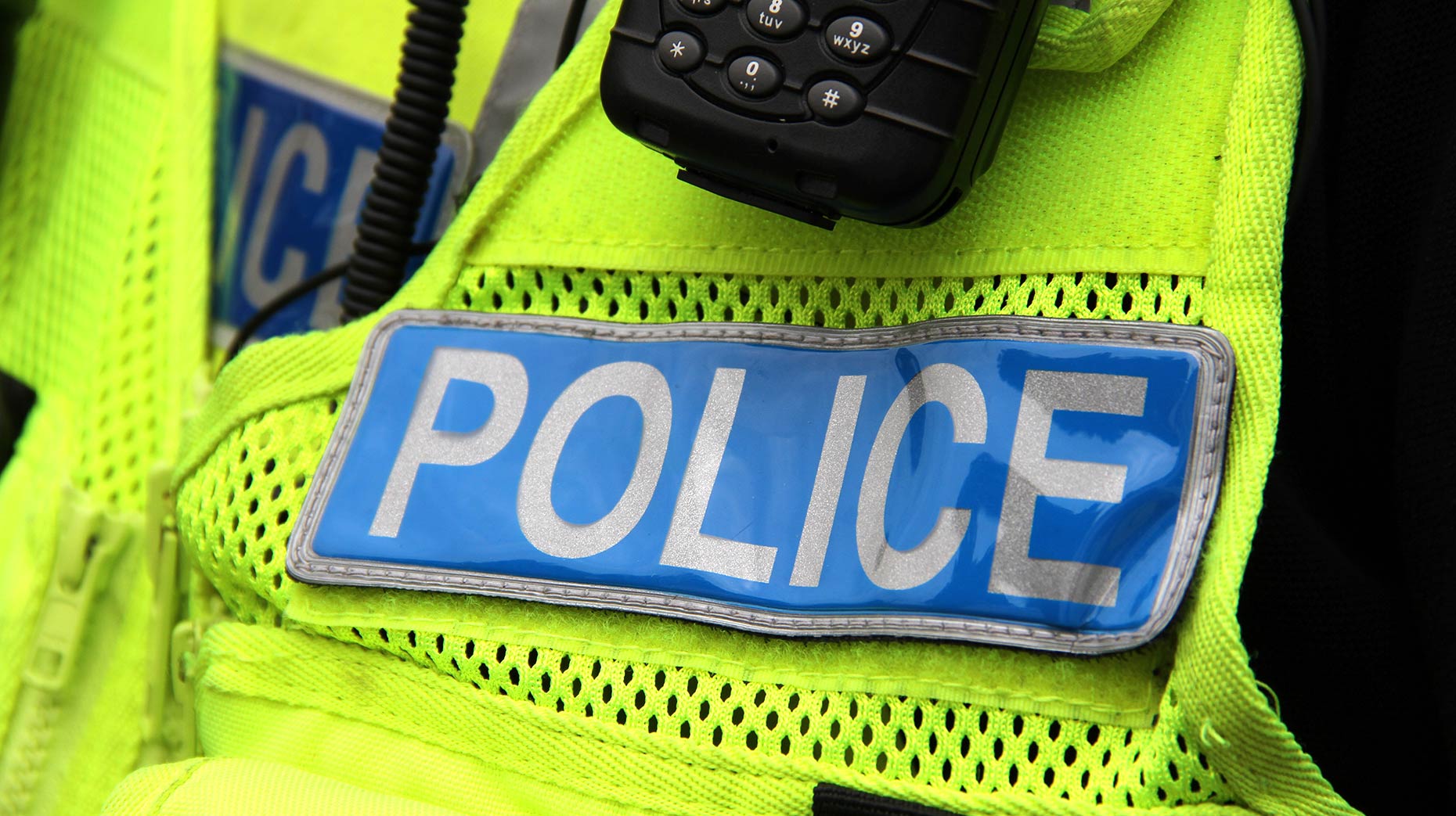 A Lincolnshire Police Constable has been dismissed without notice and added to the list of those barred from working within policing after a misconduct hearing at Boston this week.
As previously reported, PC Darren Perry, 37, resigned from the force after a gross misconduct hearing into alleged breaches of professional behaviour standards including having a secret relationship and sending inappropriate texts during work time.
The panel found the behaviour was gross misconduct and he was dismissed without notice after admitting a string of breaches of standards of professional behaviour.
PC Perry met up with his secret lover while on duty and checked porn websites when he was supposed to be investigating a complaint of domestic violence.
He made inappropriate comments about the victim of the former England footballer Adam Johnson who was jailed for six years for sexual abuse of an underage girl.
He also failed to pass on information he received from his lover, referred to as A, and a second woman, known as B, that they had been victims of domestic violence and sent sexually explicit text messages to B.
Perry was also given information by A about a drug dealer which he failed to act upon.
A gross misconduct hearing was told how Perry went to see the domestic violence victim, but less than 40 minutes after arriving and while still at the scene he used his mobile phone to look at the sites.
On another occasion Perry viewed footage of an adult webcam performer, referred to as C, after she made a complaint to police that she was receiving threats on social media.
Perry handed in his resignation three weeks ago but was still legally a police officer until his 28 day notice period is completed.
Jane Jones, the chair of the panel, said "There is no proper alternative to an outcome of dismissal without notice.
"This finding should send a message to other officers and the public alike that the conduct here cannot be tolerated. It is simply not compatible with the high standards and values of Lincolnshire Police.
"The public do not expect their taxes to pay the salary of a police officer to use his most valuable resource, namely time, to conduct private affairs, send sexually explicit messages, swap intimate photographs and watch porn. Other officers whose professional lives are filled with stress and responsibility do not deserve their reputation to be tied to the likes of him.
"The public would be appalled to know what he was watching between attending incidents involving vulnerable people.
"Not only was the officer engaging in many activities that were not part of his duties, he was also not engaged in many activities that were part of his duties. All of this was to the benefit of no-one but himself.
"There is no evidence of insight into the seriousness of his conduct or the effect that it had on others. Where an apology might have been there is deafening silence."
The woman referred to as C complained that she had received threats that pictures and videos of her would be posted on Facebook.
The hearing was told that although Perry was assigned to the case C insisted on seeing a female officer.
However less than an hour after the new officer updated the police system about the case Perry uploaded a video of C performing a sexual act. He then showed the footage to A.
David Ring, for Lincolnshire Police Authority, told the hearing "58 minutes after that was updated , a video of C performing a sexual act was uploaded to the defendant's phone. It is accepted that he viewed that material and he viewed it with A. It is clear that the officer [Perry] became aware of this material from the update.
"It is inappropriate for a police officer who has knowledge of a person who has declared themselves a victim of crime to access sexual material of that person.
"Having gone to the police to seek help the officer assigned to help her then gratuitously sought out information and a video of her performing a sexual act and viewed it for his own purpose. That has done serious damage to the reputation of Lincolnshire Police by the fact that information provided to the police was exploited in the way it was."
The hearing was told that details of the incident were obtained by officers investigating Perry after they checked out his mobile phone.
The phone revealed that while off duty he had checked out a website which depicts scenes of women being raped using footage from legitimate films and television drama.
The checks on the phone also showed that Perry had made inappropriate comments about the victim in the case of the former England footballer Adam Johnson after a photograph of the girl was circulated in a WhatsApp group which he was a member of.
Mr Ring said "There was some conversation between him and some friends in relation to the media case of Johnson, a footballer who was sent to prison for six years. Mr Perry was sent a picture by a friend who told him that she was the victim in the case. His response was to say things which were inappropriate and grossly insensitive."
Mr Ring said that Perry, who was based in Sleaford, was involved in a secret relationship with a married lover A and failed to pass on information she gave him about a drug dealer.
A told Perry, who was also married, that she had been subjected to domestic violence at the hands of her husband but he took no action because he feared that by raising the matter the illicit relationship would be revealed.
Mr Ring said that A told Perry about violence she was subjected by her husband but he did nothing about it.
"The officer was under a professional duty to take some action or pass it on to another but he had a personal conflict because to do so might reveal the nature of his relationship with A.
"There are clearly instances where A's partner considers that something is going on and reacts accordingly. These matters were communicated to the officer but he took no steps to record it or even report it anonymously."
A number of character references were also submitted on behalf of Perry.
Police statement
Deputy Chief Constable at Lincolnshire Police, Craig Naylor, said: "Police Officers hold extraordinary trust and powers within our communities; we must be beyond reproach. The standards of professional behaviour expected of police officers is clearly set out in legislation and our code of ethics.
"The panel today (July 12) found PC Darren Perry's conduct breached those standards and this amounted to gross misconduct. PC Perry was dismissed without notice and his name has been added to the list of those barred from working within Policing.
"I expect all Lincolnshire police officers to maintain the highest standards of professional behaviour. We will not tolerate any conduct that undermines the trust and confidence people have in the service we provide.
"It must have taken great courage for the people involved in this case to speak to us and I am grateful they chose to do this.
"I pass on my thanks to the legally qualified chair and other members of the panel for their time spent on this case. Also to our professional standards department for their diligence, for supporting the victims and ensuring the public can have continued trust and confidence in Lincolnshire Police."