A toad in a hole… lot of trouble
A happy ending.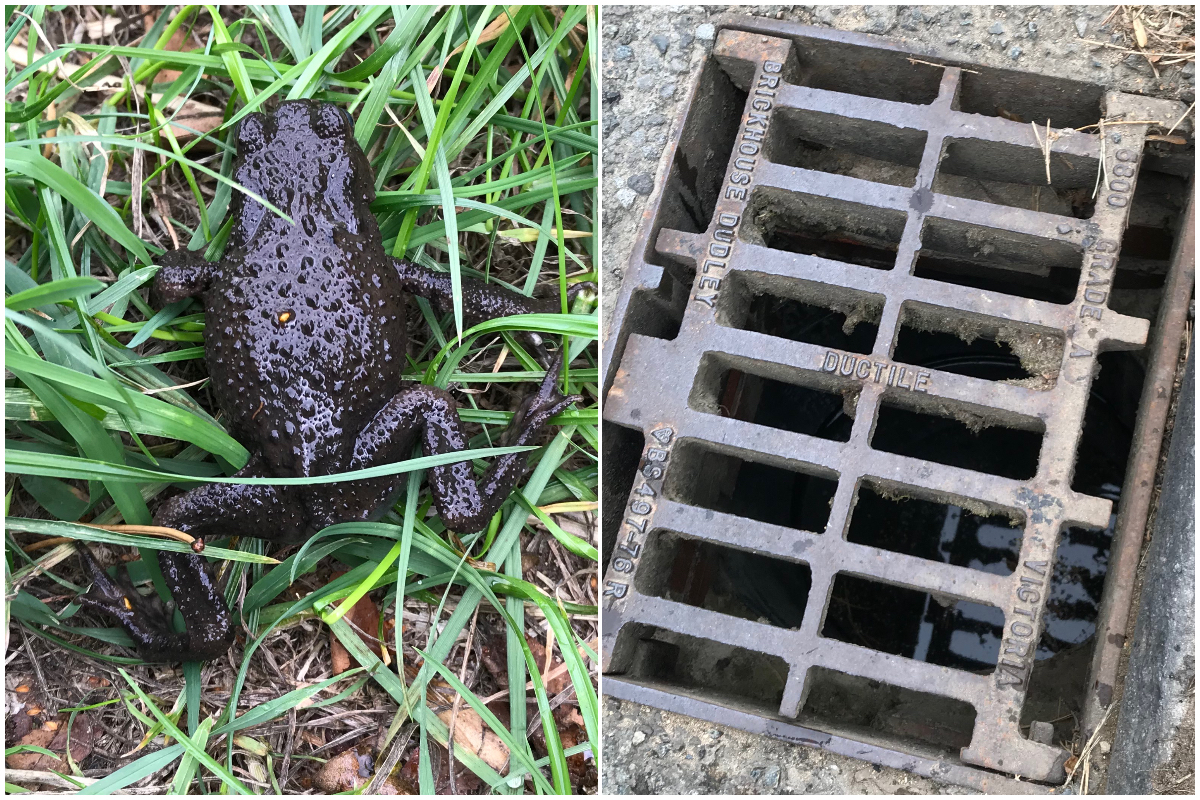 A warted wanderer took a treacherous tumble in a Lincoln village, but had a lucky escape with the help of an RSPCA hero.
The toad had fallen into a drain on Moor Lane, Branston near Lincoln and was spotted by a passerby in the evening.
They had happened to glance down into the drain when they saw the desperate creature struggling in the oily, dirty water. They called the RSPCA for help straight away.
Chief Inspector Becky Lowe headed out to help the critter. After lifting up the drain cover she carefully scopped the toad out with a net, checked him for any signs of injury, before releasing him into some grassland nearby.
She said: "In my job at the RSPCA I'm used to helping all sorts of animals from pets, farm animals, horses and wildlife, and every animal's life is just as important.
"It's not uncommon for toads and frogs to accidentally fall into drains on the road, but it could have been a sad ending for this toad had he not been spotted and we hadn't been called to help, it's really heartening to think that people are kind enough to look out for our amazing wildlife and call for help when it's needed.
"Just a few minutes was all it took to help him out and release him. We're really grateful to all the people who call us to report animals in need, and it's a really great feeling to release wildlife back into the wild."
The common frog and the common toad are found throughout Britain. The natterjack toad is now rare and fully protected by law and is mainly confined to some coastal sand dunes and lowland heaths.