Baby seal rescued from the sea
The poorly pup was too tired to swim away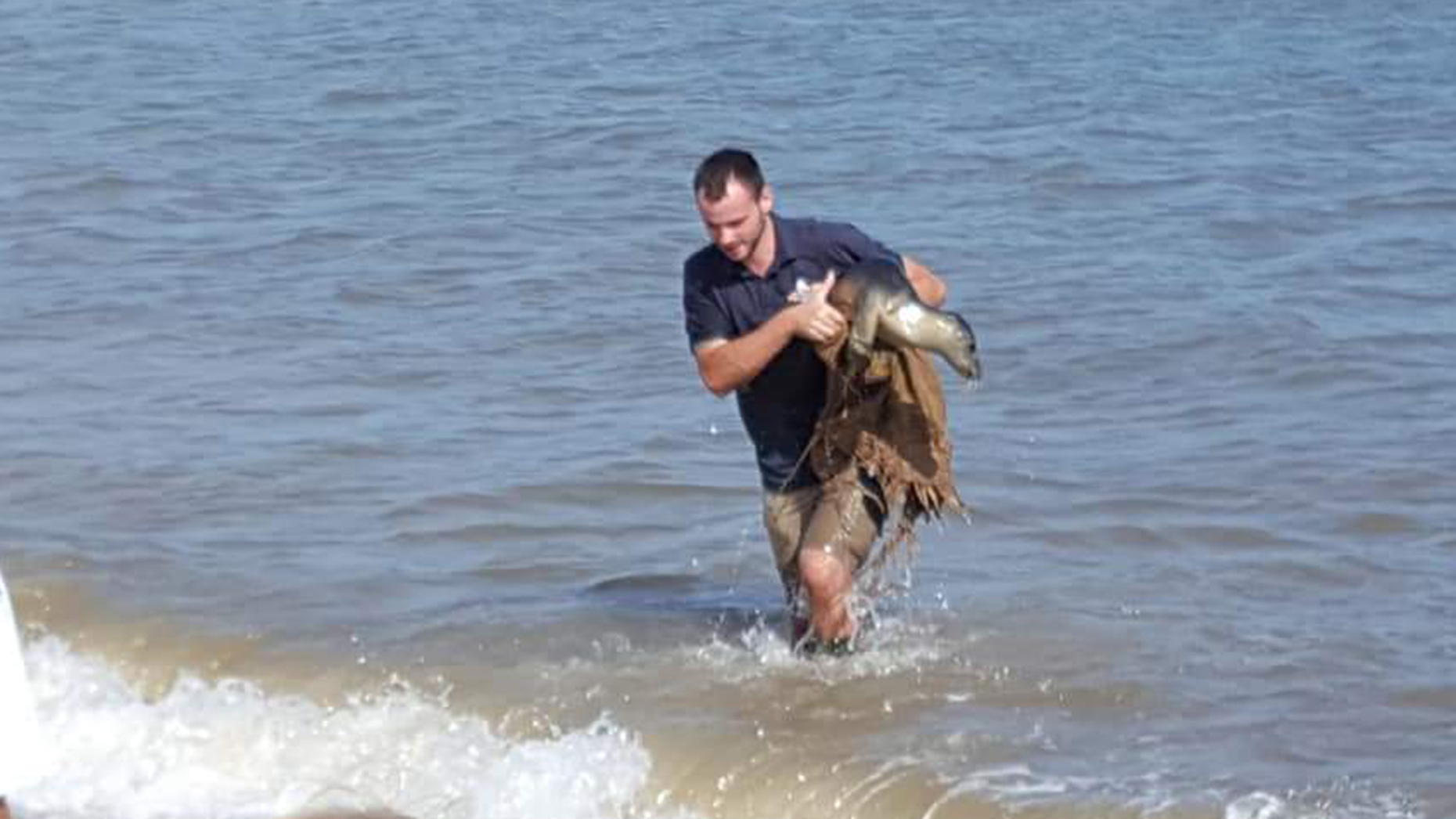 A baby seal has been rescued from the the sea and taken to a sanctuary in Skegness.
The Natureland Seal Sanctuary, which carried out the rescue on August 22, said it was a first for the crew.
Most seals are too fast to be captured in the sea, but this poorly pup did not have the energy to swim away from the crew.
Natureland manager, Matthew Yeadon, told Lincolnshire Reporter: "There are around two thousands seals that come to the beach in July. Most of them are well fed and don't need to be rescued.
"But we could tell that this seal was exhausted. They don't like to be too close to people, but this seal just didn't have the energy to get away.
"It was in a poor state. It currently weighs about 22 pounds, when it should be at about 60 pounds, so that gives you an idea of how weak it was."
The baby seal was also bleeding from the mouth when it was rescued – which could mean that it has collided with the rocks, or it could be a sign of lungworm.
Natureland Seal Sanctuary are currently giving the rescued seal medication, plenty of food and rehabilitation.
In a few months time, it is hoped that it will be released into the sea in Skegness.