Bid to turn former Lincoln pub into offices
The venue used to host live music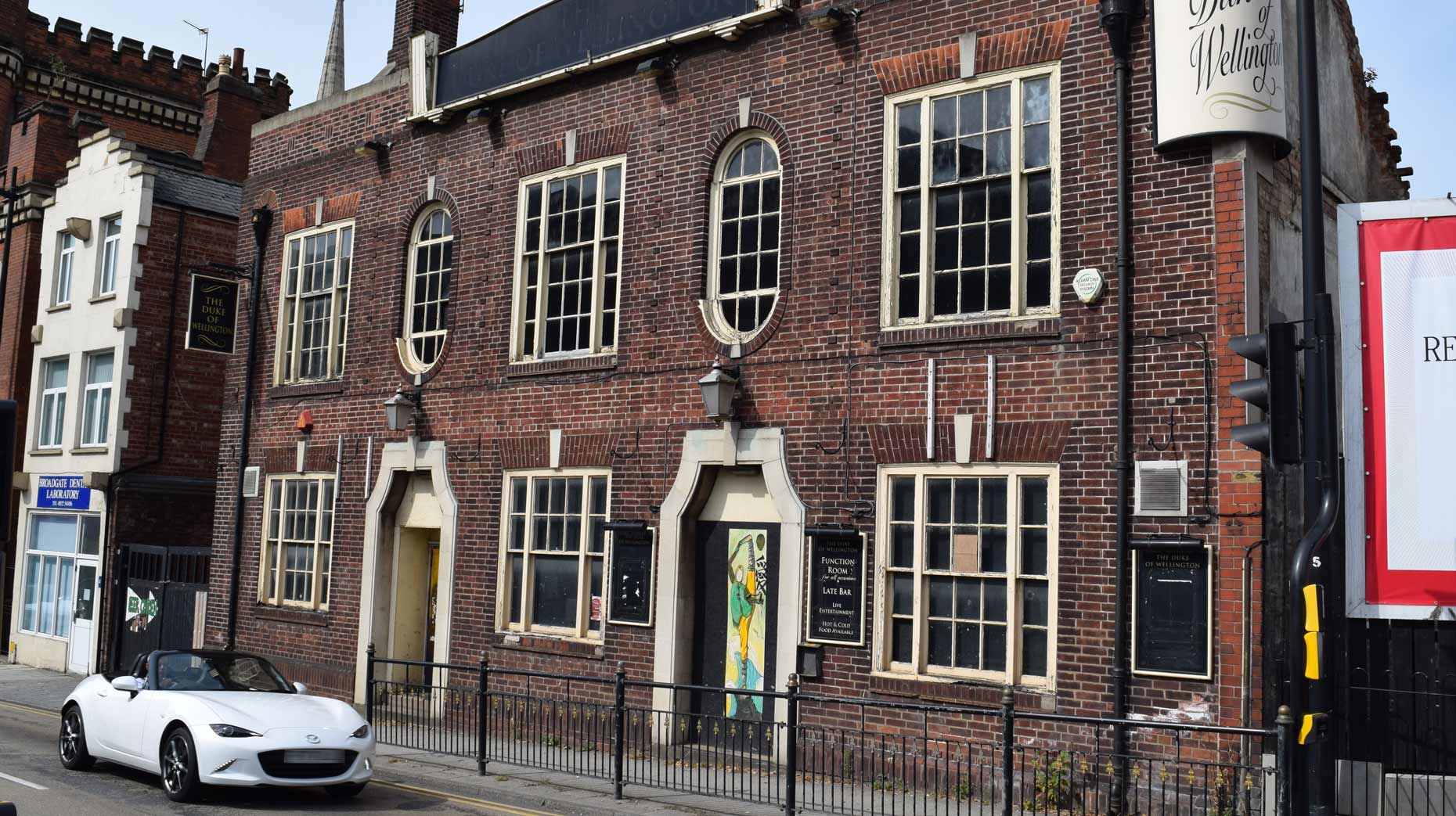 A design agency in Lincoln is looking to turn a former pub into their new offices.
The site of the old Duke of Wellington pub on Broadgate has been empty since 2011, but could be given a new lease of life if plans are approved. The Bivouac Club on the first floor used to host live music.
Managing Director at Optima Graphic Design Consultants Ltd, Simon Shaw, submitted an application to turn the former pub into a new home for the business.
The application will be considered by the City of Lincoln Council at a later date.
Access arrangements for disabled and elderly have been considered and will be gained from the side entrance to the building and not from the front.
A pedestrian walkway will be provided for safe access into the building and the reception desk will be altered.
A new accessible ground floor toilet will also be create and the meeting room will accommodate access required.
The wooden gates, pictured, will also be replaced with like for like as the original ones are too close to the road for safe exit to the highway, and are old and rotten in places, according to email correspondence between the applicant and the council.
Simon Shaw told The Lincolnite : "Optima are really excited about the Duke of Wellington and bringing it back to life.
"We have had an offer accepted subject to the planning application for change of use being successful.
"We are really looking forward to staying in the city, in bigger premises and the opportunities that this will bring us as a business. It's going to be amazing and we look forward to the challenge."