August 17, 2018 2.52 pm
This story is over 40 months old
Lincolnshire councils miss out on £30m of unpaid taxes
A data analysis by Lincolnshire Reporter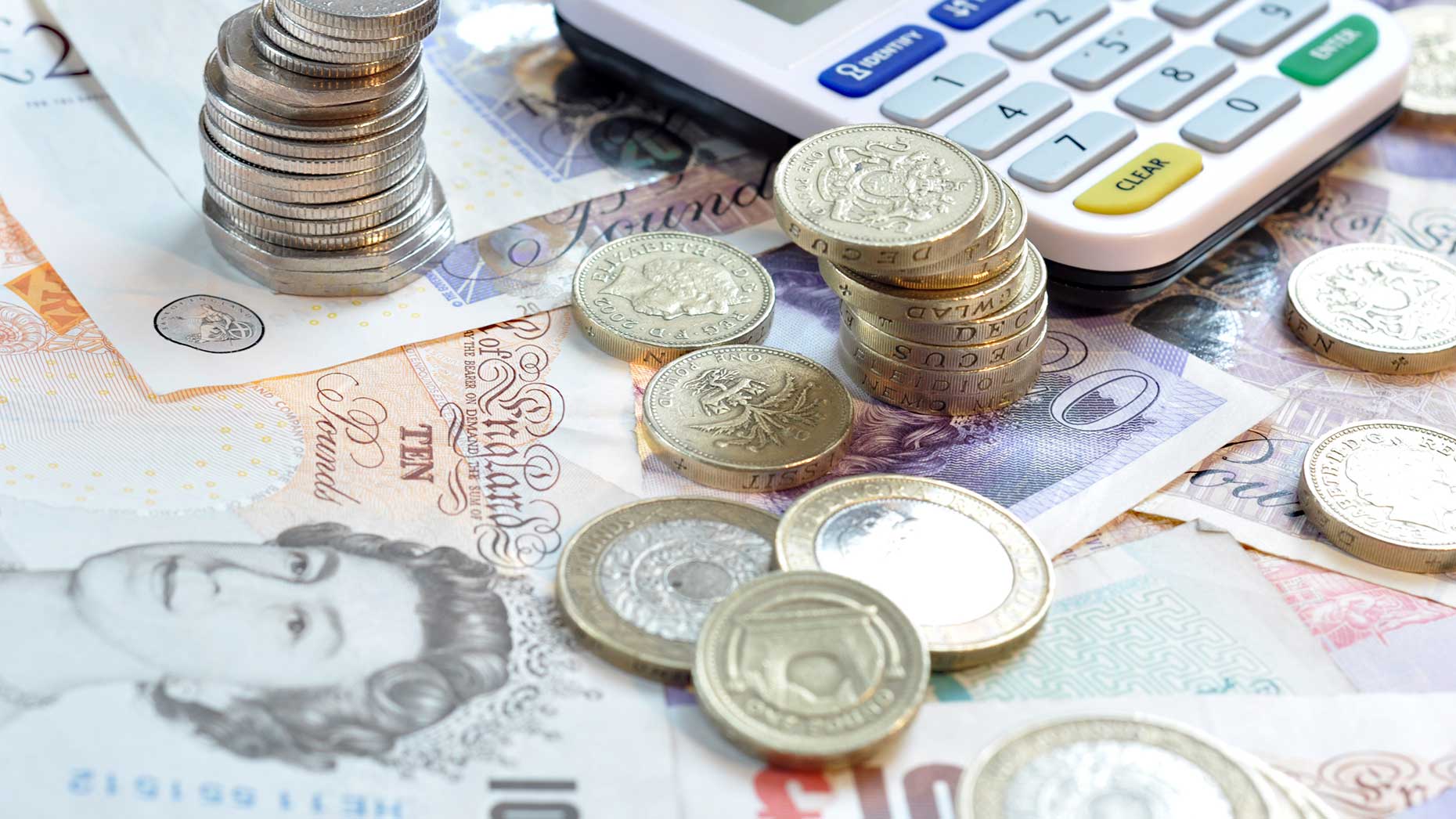 Councils in Greater Lincolnshire have missed out on almost £30 million of uncollected debt over the past five years.
A Freedom of Information request to the seven district councils in Lincolnshire and the unitary authorities of North and North East Lincolnshire has revealed the total amount written off by councils between 2013-2018 was £29,778,849.
The debts include rent arrears, housing benefit overpayments, business rates and council tax. They can be written off for a variety of reasons, including insolvency, death and the authority being unable to trace the debtor.
The TaxPayers' Alliance warned that taxes were likely to increase as councils dropped debts from their books.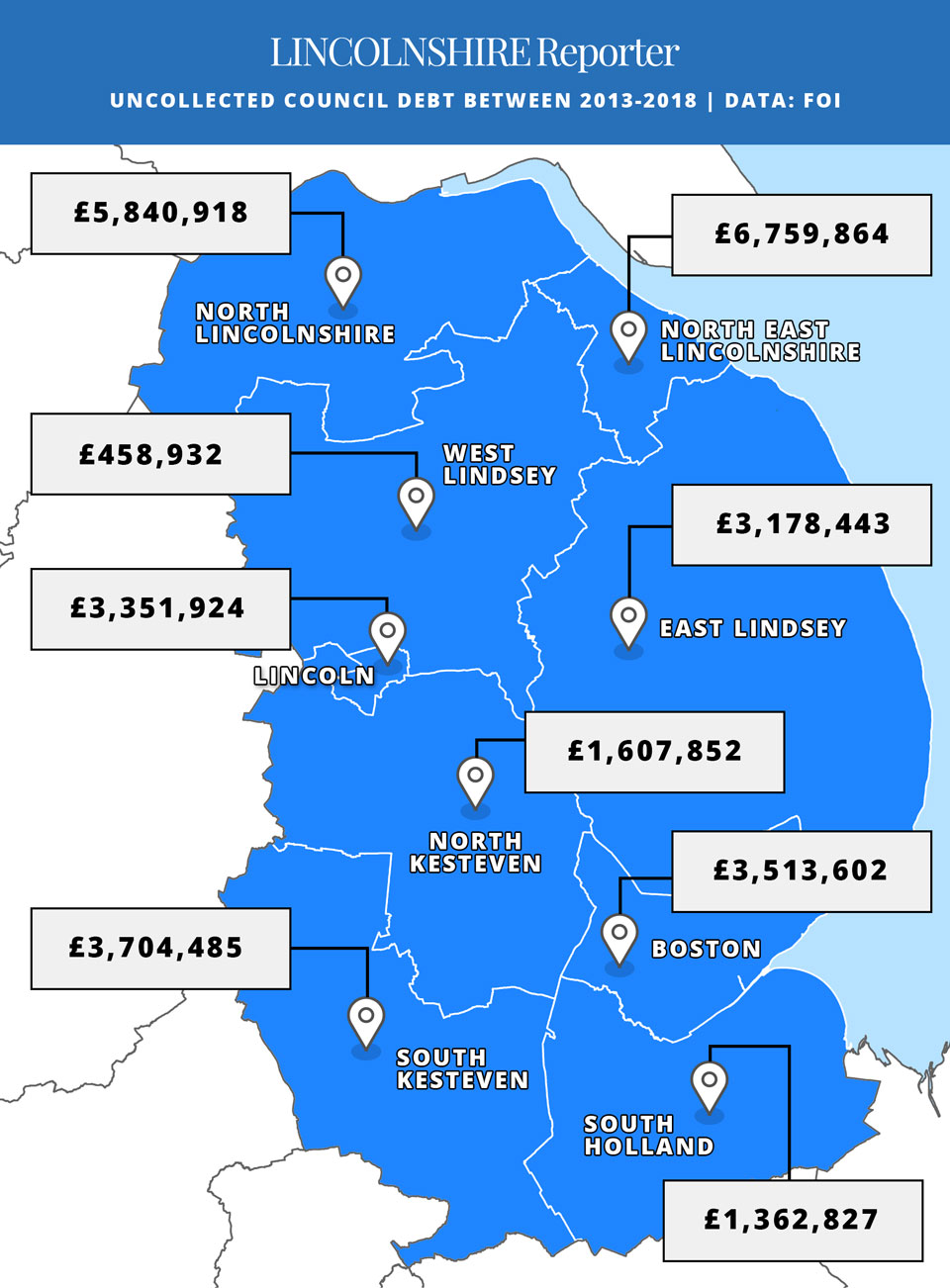 James Price, Campaign Manager at the TaxPayers' Alliance, said: "The reality of writing-off debt means that those taxpayers who do play by the rules will be forced to pay more, even more than they otherwise would, because their council isn't collecting what they should be.
"If people or businesses can't afford to pay their tax bills, that suggests that their taxes are far too high and the council should adjust their spending accordingly.
"Those residents who have paid their taxes will be forgiven for being upset that these councils are also likely increasing council tax again next year."
Across the seven Lincolnshire districts, the figure totalled more than £17,178,066. The top three authorities to write off debt were South Kesteven District Council (£3,704,785), Boston Borough Council (£3,513,602) and City of Lincoln Council (£3,351,924).
East Lindsey District Council said the authority "operates a robust debt recovery and enforcement procedure to ensure that we are able to collect as much of the money owed to us as possible."
"Whilst the figure of £3,175,631 being written off over the past five years seems high, we also collected around £420 million in that period through council tax and business rates alone," they said.
"There are numerous reasons that we may be unable to collect money owed to us, for example business rates are often written off as a result of a company becoming insolvent, however we only ever write off debts as an absolute last resort when all other avenues of recovery have been exhausted."
The authority to write-off the least amount of debt across the districts was West Lindsey, who only failed to collect £458,932.
The two unitary authorities split their £12,600,782 total between them at £6,759.864 (North East Lincolnshire) and £5,840,918 (North Lincolnshire).
The North and North East Lincolnshire councils said in separate but identical statements: "The council only writes off debt when all available recovery action has been taken or it is uneconomic to collect.
"The council takes every opportunity to collect debt and if circumstances change, recovery action is recommenced so some debt that has been written off in previous years is still collected."
Boston Borough Council said any comparisons between debt write-offs with other authorities needed to bear in mind the number of properties within an area.
They said the authority anticipated 1% non-collection rates over time for both its council tax and business rates, which was factored into the annual budged.
North Kesteven District Council said: "We work diligently to collect all money owed to the council in line with the policies we have in place, but there comes a point where it becomes uneconomical to pursue them."
They pointed to a review of the Housing Revenue Account in 2016-17 which saw an increase in debts after absorbing numerous long-standing rent related debts.
South Holland District Council boasted it had collected 98.1% of its council tax in 2017/18 and 98.75% of its business rates.
The council said writing off debt was "very much a last resort for us and only something we would do when all collection options have been exhausted and there is no realistic prospect of recovery."
However, they added: "A debt will always sit with us and is never permanently written off. If at a later date any further information comes to light with regard any debt, the council will write the debt back and pursue the debtor again for payment."