August 22, 2018 11.14 am
This story is over 40 months old
New station commander takes charge at RAF Scampton
New Station Commander at RAF Scampton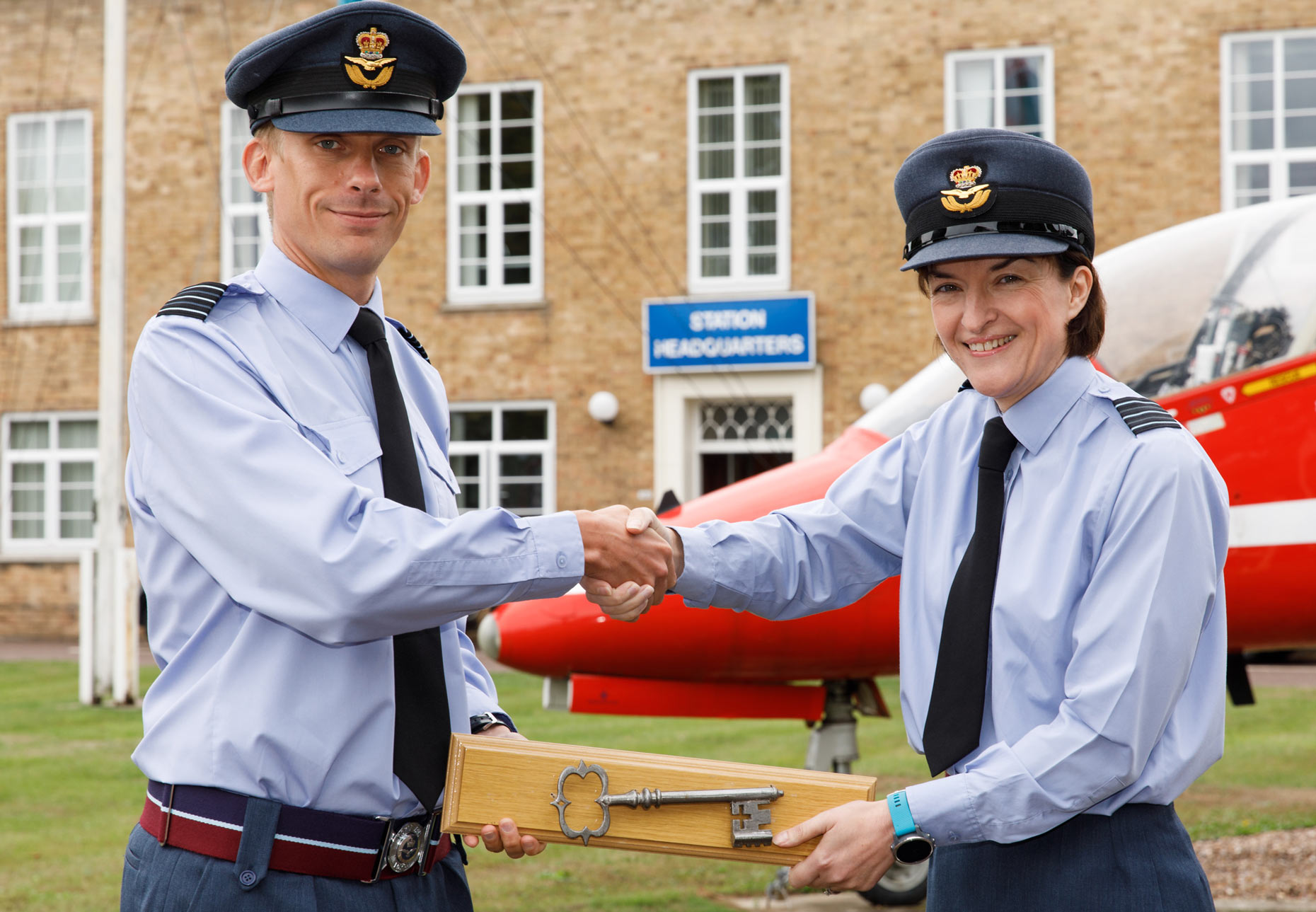 A new commander has been charged with running for-sale RAF Scampton, home of the Red Arrows, 600 personnel and No 1 Air Control Centre.
Wing Commander James Parker has taken over command of the historic base north of Lincoln, following Wing Commander Joanne Campbell.
Joanne Campbell took charge of the station in April 2016. Prior to this she was Chief of Staff Support at the Air Warfare Centre at RAF Waddington.
Wg Cdr Campbell said: "Handing over command is always a bittersweet moment. You can sense the excitement of your successor whilst you seek to manage your own sadness of a moment passing.
"When I reflect, this tour has been exceptionally profound and I will be forever grateful for the opportunity to command it. I leave this wonderful station and its amazing people with a huge amount of pride.
"I wish James the very best".
Wg Cdr Parker said: "I am delighted to become the Station Commander of RAF Scampton.
"This station has a unique history as well as an important role today. I am really looking forward to working with the all the personnel at RAF Scampton from across the Whole Force to continue achieving our mission of "One Team Delivering for Defence".
James Parker takes on the role just weeks after the Ministry of Defence revealed plans to close the RAF base in 2022, selling the land and moving the RAF Red Arrows and others to another location.