August 8, 2018 1.19 pm
This story is over 63 months old
People watch on as McDonald's worker is assaulted
Men hit the worker as customers and staff watch on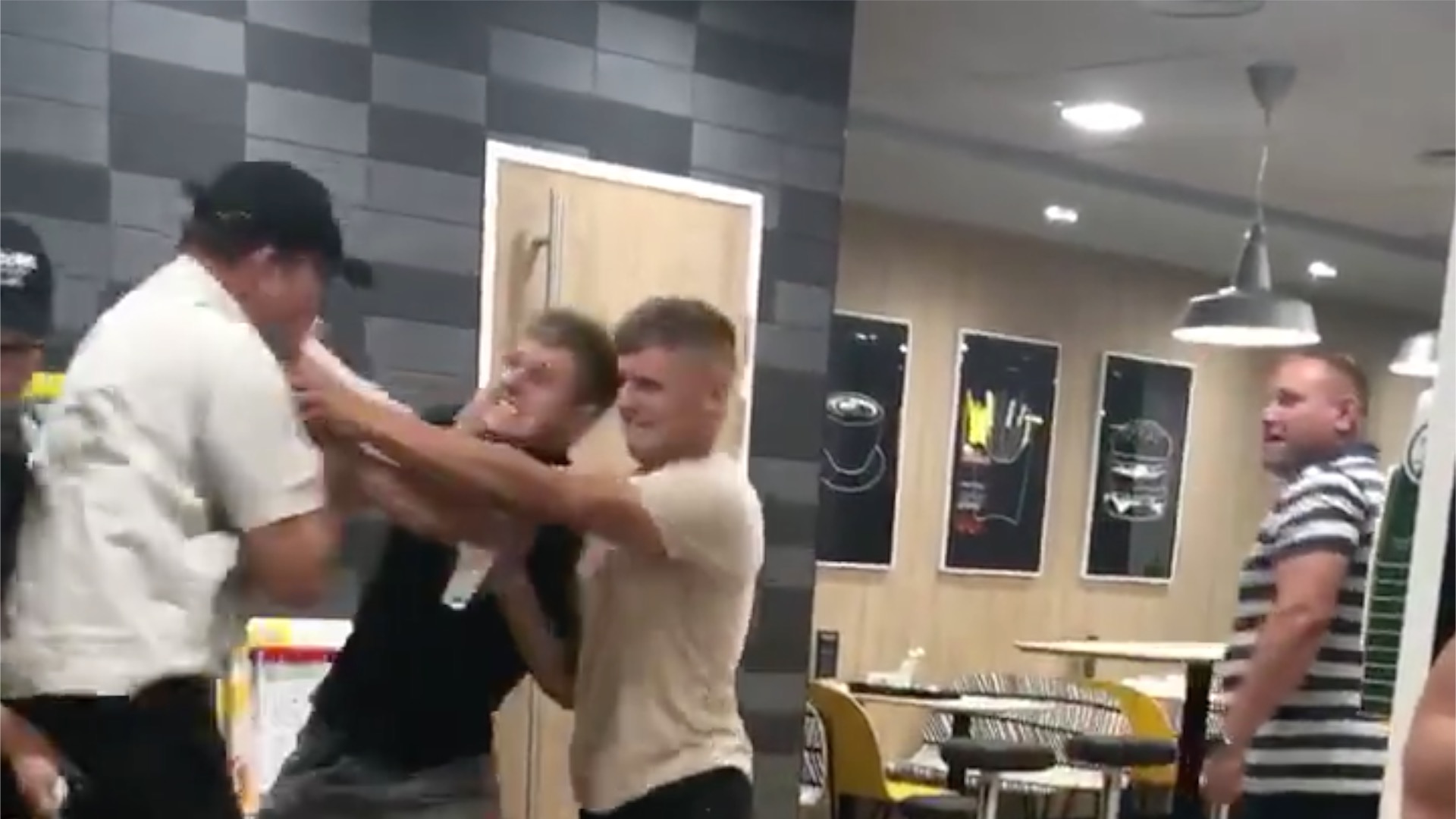 Customers and staff watched on last night (August 7) as a McDonald's worker in Boston was assaulted by a group of men in the restaurant on Queen Street.
Lincolnshire Police say they were called to the McDonald's at around 11.10pm to reports of a fight between four men in Boston.
A video posted on Facebook shows the men grabbing and hitting the worker as his colleagues hide behind the counter.
Despite the restaurant being full, nobody intervened in the punch up which lasted over a minute.
Commenting on the video many people couldn't believe that nobody intervened.
Emma Goult Was-Andrews wrote: "I can't believe not a single person helped. What a sickening world we live in."
John Stevens wrote: "Not one of the so called men standing nearby had the guts to help him, they should all feel ashamed."
A spokesperson from McDonald's said: "The safety and security of our people and our customers is our absolute priority, and it is extremely disappointing and unacceptable to see one of our customers behaving in this way.
"We were aware of this incident and have already been in touch with the member of our team who was targeted to provide him with support and recognise his professionalism, and we have also been in touch with the police.
"We are currently reviewing security measures in the restaurant to ensure we are continuing to provide a safe working environment for our people."
A Lincolnshire Police spokesperson said: "On arrival officers found that one staff member had been involved and the other men had left the area, a detailed search was carried out for them but they could not be traced.
"A number of enquiries are ongoing in relation to this incident and we would like to hear from anyone who may know of those who were involved or anyone who has any information that could assist the enquiry."
If you recognise any of the men in the video, you can contact Lincolnshire Police on the non-emergency number 101 quoting incident number 556 of August 7.
Mac Donald's last night. 2 on 1. The poor maccy d's worker had three hidings. He did well to hold his own and that puny lad had quite a few bruises. Disgusting behaviour and there was kids about. If you can't hold your drink don't drink! Losers R us

Posted by Jasmine Brudenall on Tuesday, 7 August 2018