August 14, 2018 5.12 pm
This story is over 40 months old
Shock over Lincoln mum's taxi driver horror
The driver allegedly threw a brick through her window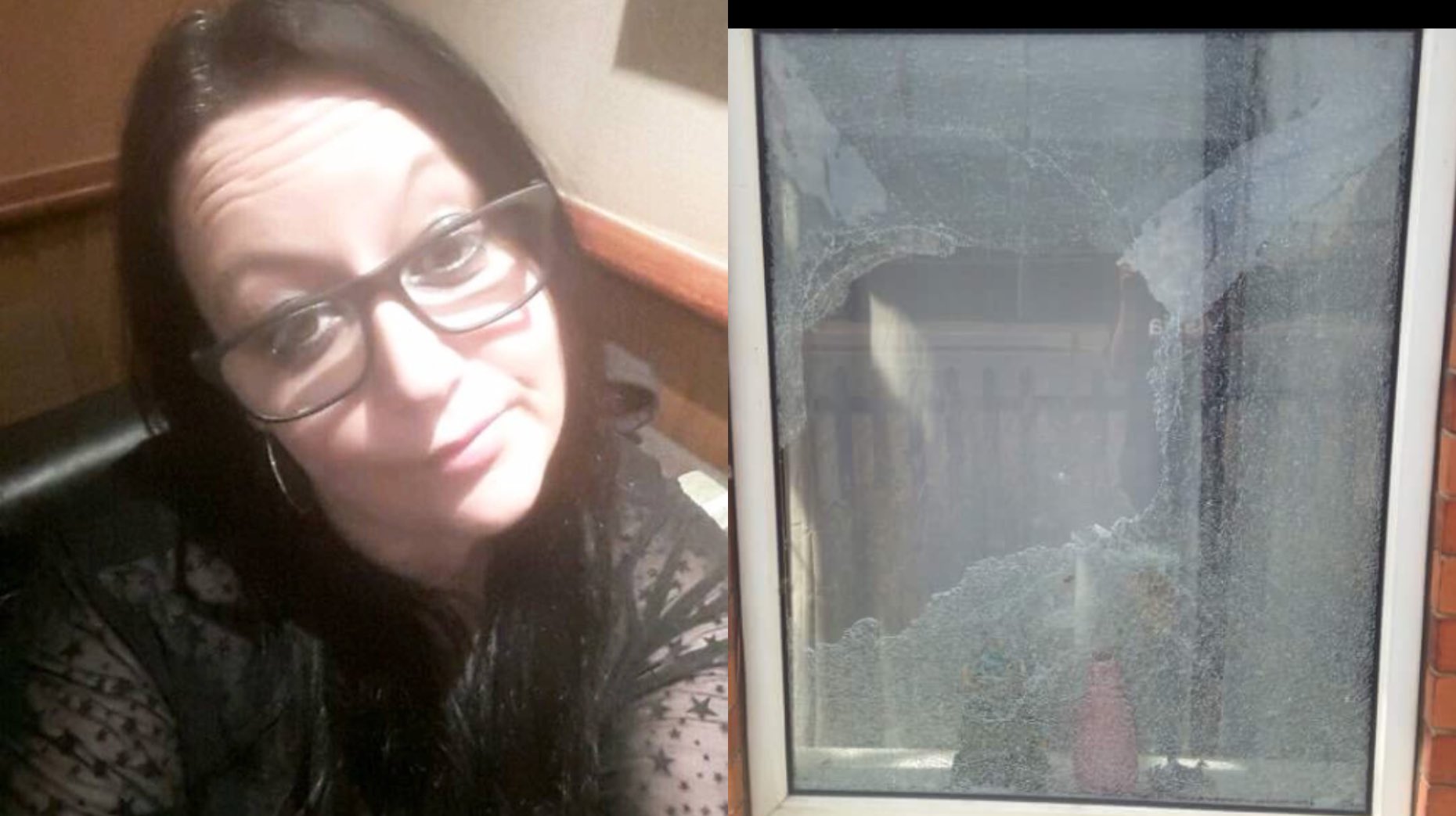 A Lincoln mum endured a "taxi experience from hell" after a driver allegedly verbally abused her and threw a brick through her house window.
Sam Stockwell's nine-year-old daughter was sent home ill from a sleepover in a Direct Cars taxi on July 21, but when she tried to pay by card on arrival she was told it had to be cash only.
The driver reportedly offered to take her to a cash machine so she got in the taxi, but he is said to have become aggressive when he told her the fare was double — and later trebled.
When Sam refused to pay the extra fare the driver became threatening and abusive, she claims, following her home, banging on her door and chucking a brick through the window.
Lincoln taxi company Direct Cars has promised to take the complaint further, interviewing the driver involved and indicating his license could be revoked if the complaint is upheld.
They added however that investigations would need to be carried out, stating "it's not always one way."
A police investigation is also underway into the matter.
"My child was frightened"
Sam told The Lincolnite : "He was being abusive and shouting at me, so I rang the office and tried to pay over the phone.
"The controller heard him shouting at me and advised me to go home and give him nothing due to his behaviour. I set off home and he followed alongside me in the taxi.
"As he neared my house, he sped up and parked outside, blocking my entrance. I asked him to move and he told me the fare was now £30. I told him the controller told me not to pay, but he could have the £10.10 I owed.
"He threatened me with the police and rang 999. He was shouting down his phone. I went into the house as my child was frightened.
"When the police told him it was a civil matter he began hammering on my door. I had had enough. It had gone midnight and my child needed to get to bed.
"I grabbed my purse to give him the money and as I opened the door he threw a brick through my window, got in the car and drove away, so I rang his office and the police.
"I'm sorry to say that Direct Cars have not acted on this incident and this driver continues to pick up passengers, which I feel is wrong!"
Direct Cars' response
Direct Cars told reporters they interviewed the driver in question on the morning of Tuesday, August 14 and will continue to investigate the matter, whilst collaborating with the local police and the city council.
Manager at Direct Cars Ragan Crow told The Lincolnite: "If we suspend a driver he can then drive elsewhere for someone else. It has to go through the council to look at getting a badge revoked and go through the right channels.
"Going on the internet to post about it can hinder a case, if anything goes to trial it can affect things. There is a process, it is long, but if followed we can get bad drivers off the road.
"Our drivers get lots of abuse and are only human, it is not always one way, but we have a zero tolerance policy and will investigate every claim that goes through.
"Any complaints should be sent to us via email at [email protected]"
Council action
The council said it is looking into the matter and is awaiting complaints documents.
A spokesperson for the City of Lincoln Council said: "Direct Cars have made us aware of a serious allegation against one of its drivers.
"We have issued a complaint form to the person involved and now await its completion.
"In the meantime, we have been in contact with Lincolnshire Police to discuss the matter and any action they may take. Once we receive the completed complaint form we will be able to progress our investigation."
Lincolnshire Police took a statement from Sam and told her they would be pursuing a criminal damage charge.
Police confirmed there have so far been no arrests or charges relating to this incident.