Brayford road closure set for footbridge build
Drivers are being warned to expect delays as work gets underway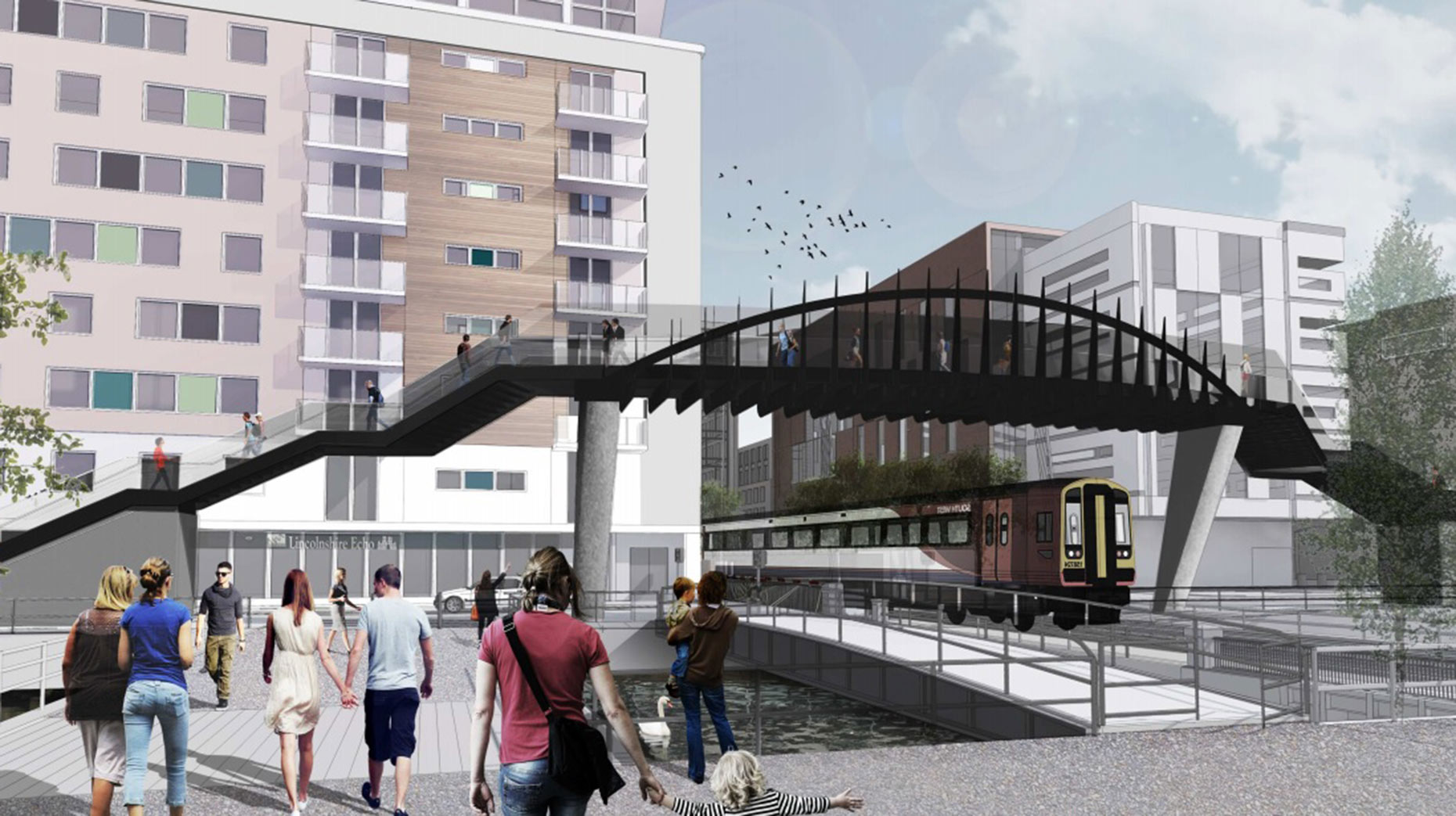 Drivers are being warned to expect months of delays as work gets underway to build the Lincoln Brayford footbridge.
Work on the long-awaited bridge was previously expected to start in the summer, but delays have pushed plans back to autumn.
According to the roadworks website, Network Rail has applied to start construction on October 2, 2018 and finish by March 8, 2019.
Delays during the four months are "likely" as construction is planned between the hours of 8am and 5pm.
Pedestrians will still be able to use the crossing during works, but drivers will be diverted through Ropewalk to the university roundabout.
The footbridge has proved to be controversial as plans did not include access for disabled users and was later rejected by the City of Lincoln Council.
Network Rail lodged an appeal to the planning inspectorate, stating initial designs were "too expensive" and adding that people who cannot use the stairs will still be able to use the crossing as normal.
That appeal has now been upheld by the Secretary of State, but the plans are up for public consultation until October 11.
Public notices have been placed on posts around the future building site.
Anyone who would like to object to the plans is being urged to send their reasons in writing to Secretary of State email: [email protected]
A Network Rail spokesperson said: "We're very pleased to be making progress on the footbridge for Brayford Wharf which will offer a safe route across the railway for pedestrians 24 hours a day, 7 days a week with no need to wait at the level crossing barriers.
"Work on site is set to begin this Autumn and we are working to keep disruption to a minimum.  We will share our plans with the community so that they know what to expect as soon as possible."