September 18, 2018 11.41 am
This story is over 39 months old
Gravity Fields Festival returns to Grantham
There will be a range of events taking place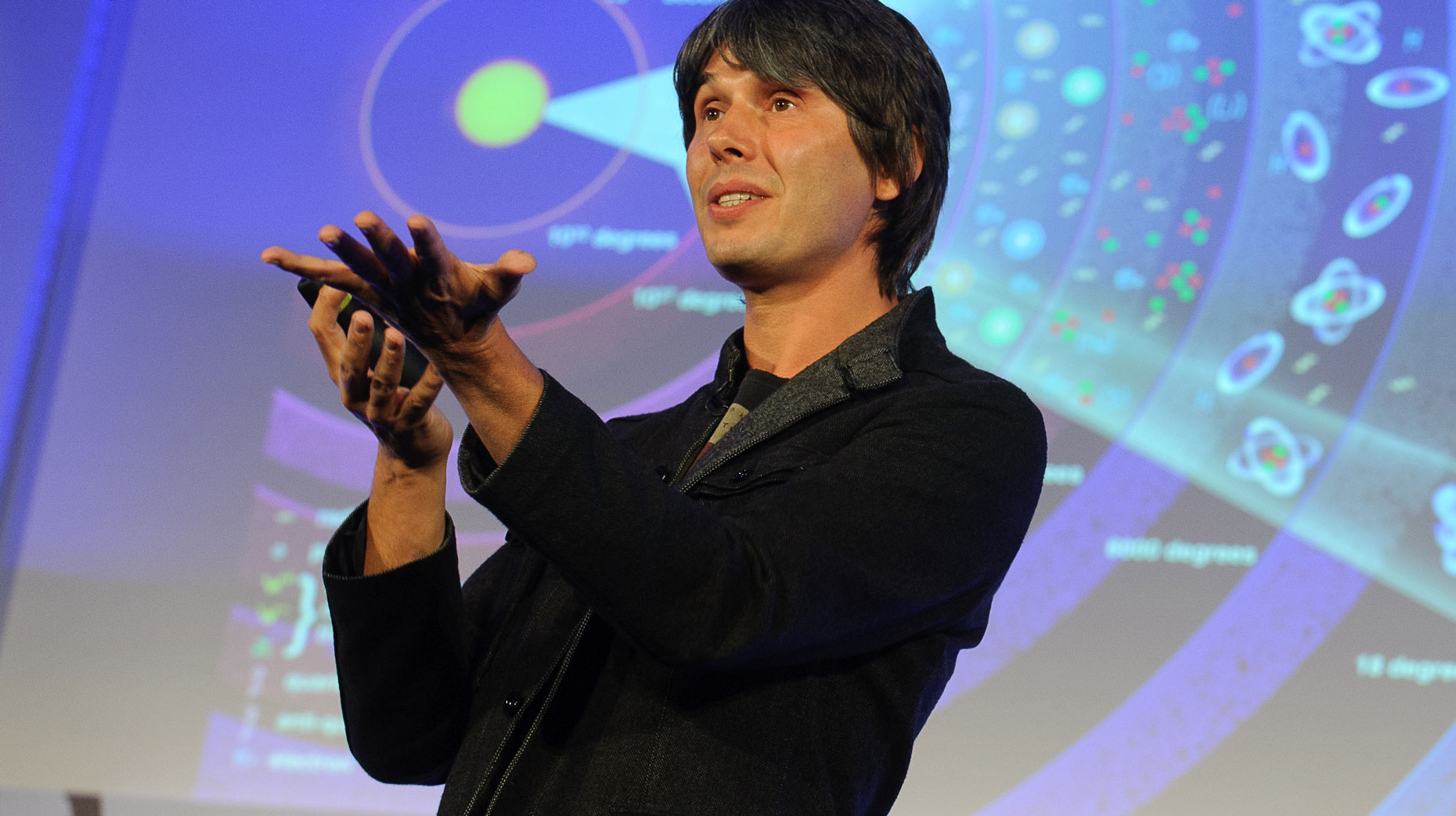 The fourth Gravity Fields Festival starts next week with professor Brian Cox among those attending the event in Grantham.
As previously reported, a big space show, a garden of light and a circus act will be among the entertainment at the event, which received a £89,500 grant from Arts Council England and will take place at various venues between September 26-30.
The evening with Brian Cox and Robin Ince in Grantham on September 22 has already sold out, but Professor Cox will be back on September 26 to present a special Royal Society film screening at Guildhall Theatre, with on-screen interviews including David Attenborough.
This year's theme is Voyages of Discovery, based on the 250th anniversary of the HMS Endeavour sailing to Australia when Lincolnshire botanist Sir Joseph Banks, a president of the Royal Society, was on board with Captain Cook.
Tickets for festival's events at Meres Live at Meres Leisure Centre in Grantham range from £10-33 and are already on sale here as well as at Grantham Guildhall box office.
Selection of Gravity Fields Festival Highlights:
Wednesday, September 26 – Science Museum Big Space Show (Primary School and Family Performances) at Meres Leisure Centre – Schools – 1.30pm, £7.50 for ages 7-13 (book via the box office), Family – £10, £8.00 concessions, £32 family of four
Thursday, September 27-Saturday, September 29 (9.30am-3.30pm Thursday and Friday, 10am-2pm & 6pm-9pm Saturday) – Science Exhibition at Alive Church Grantham – Free entry for the three-day science exhibition with universities and leading science demonstrators.
Saturday, September 29 (2.00pm until 3.45pm) – Sun and Space, including Britain's First Astronaut Helen Sharman and other guests – £20.00, £18.00 concessions
Saturday, September 29 (5.30pm-10pm) – Carnival company Shademakers will recreate the HMS Endeavour's journey along the High Street, free entry.
Also on the Saturday evening French light artists T-I-L-T will plant a Garden of Light outside the Guildhall and Gorilla Circus will present an aerial show in the 'port' area of the Market Place high in the rigging.
A fire sculpture of the Transit of Venus will appear outside St Wulfram's Church, with touring artwork Luke Jerram's Museum of the Moon inside during the festival.
For a full list of what's on and to buy tickets click here.
Newton's Space Saplings
Seeds from Isaac Newton's apple tree, which were blasted into space with Tim Peake, are now young trees and in need of a new home.
The apple pips spent six months floating in micro gravity as part of the 'Pips in Space' project after being taken to the International Space Station.
Bidding was launched on September 12 at Newton's birthplace, Woolsthorpe Manor and organisations can bid for one of the eight saplings, with the winners to be announced in early 2019 with a handover of trees at the venue.
The story of the 'Pips in Space' will be told during Gravity Fields Festival on Sunday, September 30 at 2.45pm at Woolsthorpe Manor.