September 13, 2018 3.58 pm
This story is over 62 months old
Hotel owned by disgraced councillor was 'drugs and assaults hotspot'
"She refuses to accept the problems exist"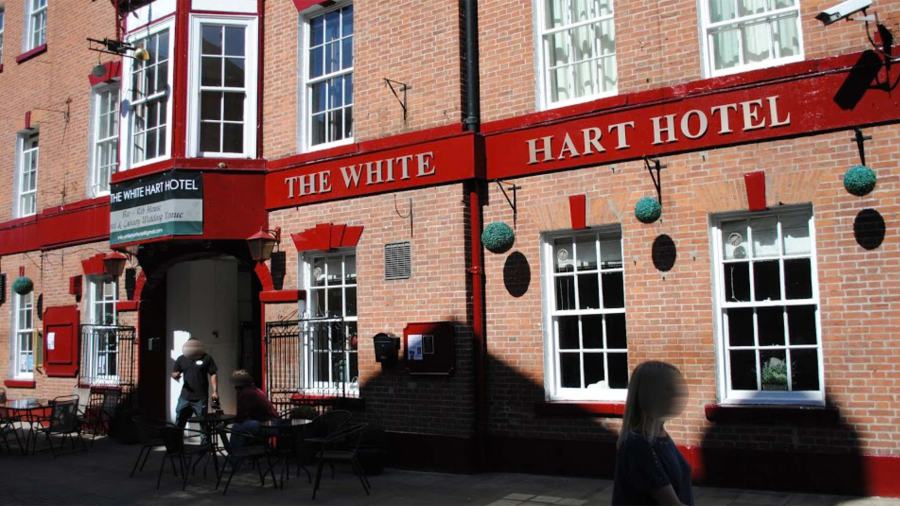 A Gainsborough hotel owner and town councillor found guilty of conspiracy to deal drugs already faces having her alcohol licence revoked after a series of serious assaults and drug incidents on the premises.
Sharon Hopkinson, 45, of the White Hart Hotel on Lord Street, was found guilty at Nottingham Crown Court on Tuesday for offences that took place between April 30, 2015 and July 1, 2016 in Lincoln.
Documents before West Lindsey District Council's licensing committee next week show the authority received an application from Lincolnshire Police to revoke her licence in July.
The report says: "Lincolnshire Police have noticed a significant rise in serious assaults, which appear to centre on the White Hart Hotel."
CCTV footage of 'numerous incidents' gathered since October 7, 2017, also show large-scale brawls and 'unacceptable level of drunkenness'.
Police say that during and after incidents 'neither Hopkinson nor the staff appear to have any level of control'.
Lincolnshire Police said in the report: "On occasions when incidents have happened within the White Hart both the victims and offenders have been allowed to leave the premises and no call was made to either police by any member of staff."
A drugs check in March found 'high levels of cocaine' in both toilets and the main bar front.
The report says the force received 31 phone calls about the pub between December 4, 2017, and June 18, 2018 – but only three of those were from Hopkinson and one from her staff.
East Midlands Ambulance Service attended the business 17 times in the last year – 10 times after 11pm.
A WLDC report shows that between April 2017-March 2018, Lord Street, which only has the White Hart on it had 52 incidents, compared to Silver Street, which has three pubs and had 21 incidents.
The police concluded that 'no additional conditions' would prove effective 'due to the seriousness of the offences and public disorder associated with the venue.
"Hopkinson has demonstrated a lack of control as both premises licence holder and designated premises supervisor, she has regularly breached conditions so there can be no confidence in her ability to manage additional conditions.
"She has had additional support, training and numerous police interventions, none of which have proved effective.
"She refuses to accept that problems exist at the White Hart Hotel and has not demonstrated any ability to control this licensed premises or promote the licensing objectives."