October 4, 2018 3.12 pm
This story is over 61 months old
Dealer forced children to sell heroin and cocaine from Lincoln drugs dens
A drugs network which exploited children as young as 14 into dealing crack cocaine and heroin from "cuckooed" Lincoln drugs dens has been taken down in a landmark police investigation.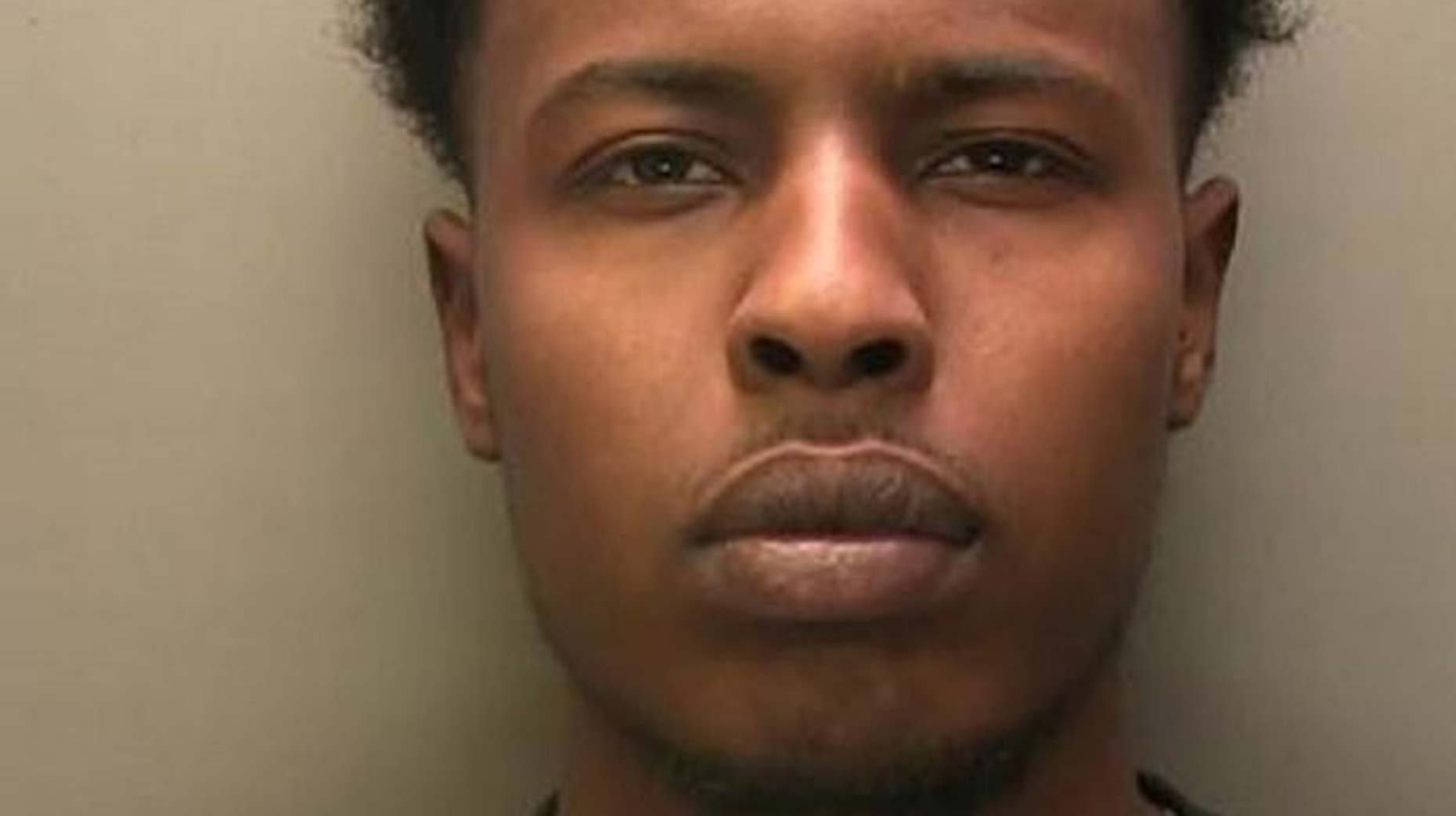 A drugs network which exploited children as young as 14 into dealing crack cocaine and heroin from "cuckooed" Lincoln drugs dens has been taken down in a landmark police investigation.
Birmingham man Zakaria Mohammed has today (Oct 4) been jailed for 14 years after admitting running a narcotics supply chain and trafficking two boys and a girl, to deal on his behalf.
It's the first time in UK legal history that child trafficking convictions have been secured under the Modern Slavery Act as part of a 'county lines' operation.
The case was brought forward following a joint investigation by Lincolnshire Police and West Midlands Police.
Missing children found in Lincoln flats
Lincolnshire Police first became aware of the involvement of a group of males dealing drugs in Lincoln City centre following a spate of serious knife related assaults prompting a period of exhaustive intelligence research to enable officers to conduct a covert surveillance operation, recording over 200 hours of footage.
This was then shared with West Midlands Police after officers discovered that two 15-year-old boys reported as missing from their Birmingham homes were found holed-up at a flat in Yarborough Road, Lincoln, on January 25 this year.
A search of the property uncovered a large bloodstained knife wrapped in a plastic bag, a bundle of cash and two hunting-style knives. No drugs were found but officers suspected it was being used as a base from which to supply local drug addicts.
Surveillance identified a Seat Leon – registered to 21-year-old Mohammed – making regular trips from Birmingham, often accompanied by teenagers, to an address in Lincoln's Foster Street.
West Midlands Police intercepted him on February 6 coming off the M6 in Birmingham – having travelled from Hartlepool via Lincoln – and seized his car for being uninsured.
A phone used to run the drugs line – known as 'Castro' and which had more than 100 customer contacts – was seized from the car along with a pair of black school trousers, a white shirt and school tie belonging to a missing child from Birmingham.
A Mountain Dew drink bottle and a Ribena carton were also recovered from the Seat and forensic examination returned a DNA match to two other 15-year-old boys who disappeared from the city.
West Midlands Police continued to monitor Mohammed's movements and found – with his car impounded – he booked regular taxi fares at more than £100 per trip to ferry himself and children to the Lincoln drugs dens.
Kids surrounded by drugs, users and knives
Officers from Lincolnshire Police recorded video evidence of children passing drugs to punters – often completing deals every 10 or 15 minutes – and on February 12 detectives deemed they had enough evidence to raid the flat in Foster Street.
Three 15-year-old boys, all reported as missing from Birmingham, were found inside the one-bed flat along with two known Class A drug users. A total of 25 wraps of heroin and crack cocaine were uncovered, plus cash and two 'Zombie' knives.
Further enquiries revealed Mohammed bought a VW Passat on February 13 which Automatic Number Plate Recognition (ANPR) cameras tracked him on suspected drug deliveries to cuckooed properties – ones taken over by 'county lines' networks as local drug bases.
And CCTV from Birmingham New Street station showed him buying train tickets for two children to travel to Lincoln on March 26.
Both youngsters – a boy aged 15 and a 14-year-old girl who were reported missing to West Midlands Police – were found when officers from Lincolnshire and West Midlands Police raided a property in Hermit Street, Lincoln, on April 6.
More drugs, £1,400 cash – believed to have been taken in less than three days' dealing – and two hunting knives were recovered at the address.
Landmark investigation
Mohammed, from Trinity Road in Aston, was arrested when his Passat was stopped later that day heading into Lincoln having driven from Birmingham.
He refused to talk to detectives during interview but later admitted four counts of possessing drugs with intent to supply and five counts of human trafficking.
And at Birmingham Crown Court on Thursday (4 Oct) he was jailed for 14 years.
Lincolnshire Police's investigating officer, Detective Sergeant Kerry Webb, said: "Tragically young people are being exploited and are victims of what is the national problem of 'county lines'.
"This investigation is an excellent example of the collaboration between Lincolnshire Police, other forces and agencies, to secure a conviction against a person responsible for trafficking children into dealing drugs on his behalf.
"This landmark investigation has ensured that the vulnerable children, and also the people that were victims of 'cuckooing' in Lincoln, receive help and support to enable them to have a brighter future without fear from drug gangs and traffickers.
"We had been tracking Mohammed's movements for several months to build up a complete intelligence picture of the operation he had established in Lincoln. This surveillance work was significant, taking us over 200 hours to collate, and many different tactics were used to uncover this 'county lines' case.
"We are satisfied that the evidence we handed to West Midlands was compelling enough for the defendant to plead guilty and that this exploitative operation has come to an end."
West Midlands Police Investigating Officer, Detective Constable Max Gebhard, added: "Mohammed claimed to be playing the role of a 'trusted and informed lieutenant' and that there were drug bosses further up the chain – but I believe he was very much in charge.
"He was a very busy man, living the life of a travelling salesman, sleeping in service stations and out on the road for many hours each day taking drugs and phones to children in the cuckooed addresses in Lincoln whilst taking away the money that had been made.
"The 'Castro' drugs line number was changed four times in a bid to avoid detection by the police. Each time a mass text message would be sent out to its scores of users alerting them to the new number on which to place orders – and when those orders came in Mohammed would contact the children to fulfil the deals.
"This is a hugely significant conviction for West Midlands Police and law enforcement as a whole across the UK. It shows that we can go after County Lines offenders not just for drug supply but also under trafficking legislation due to them exploiting children.
"And that means stiffer custodial sentences for offenders."
Senior Investigating Officer Detective Inspector Tom Hadley added that although the 'Castro' line was making thousands of pounds a week there was no evidence the children Mohammed exploited were seeing any of that money – and they were being kept in squalid conditions.
He said: "Children are often groomed to deal drugs with false promises of money and the allure of leading an exciting lifestyle. In reality, we found three children inside a one-bed flat alongside two Class A drug users surrounded by used syringes.
"The place was filthy, cold and there was no food in the kitchen; the children looked drawn, tired and hungry.
"They were not wearing new trainers or designer clothes…they didn't have new phones or gadgets. They were not making money – they were having their childhood stolen from them by Mohammed who considered them expendable 'workhorses'.
"That's the reality for children that are lured into this world through false promises.
"Mohammed has been convicted of trafficking three vulnerable children but we suspect there were many more. On this occasion we treated them as victims, not drug dealers, because they were being groomed and exploited.
"They have been referred via the Human Trafficking National Referral Mechanism where they and their families can receive wraparound support from child services and hopefully be steered towards brighter futures."
If you suspect a child is being groomed or exploited, please call 101. Alternatively, contact the independent charity Crimestoppers anonymously on 0800 555111.