October 12, 2018 10.44 am
This story is over 60 months old
New technology and innovation centre to open in Grantham
Degree level training and apprenticeships will be delivered by the University of Lincoln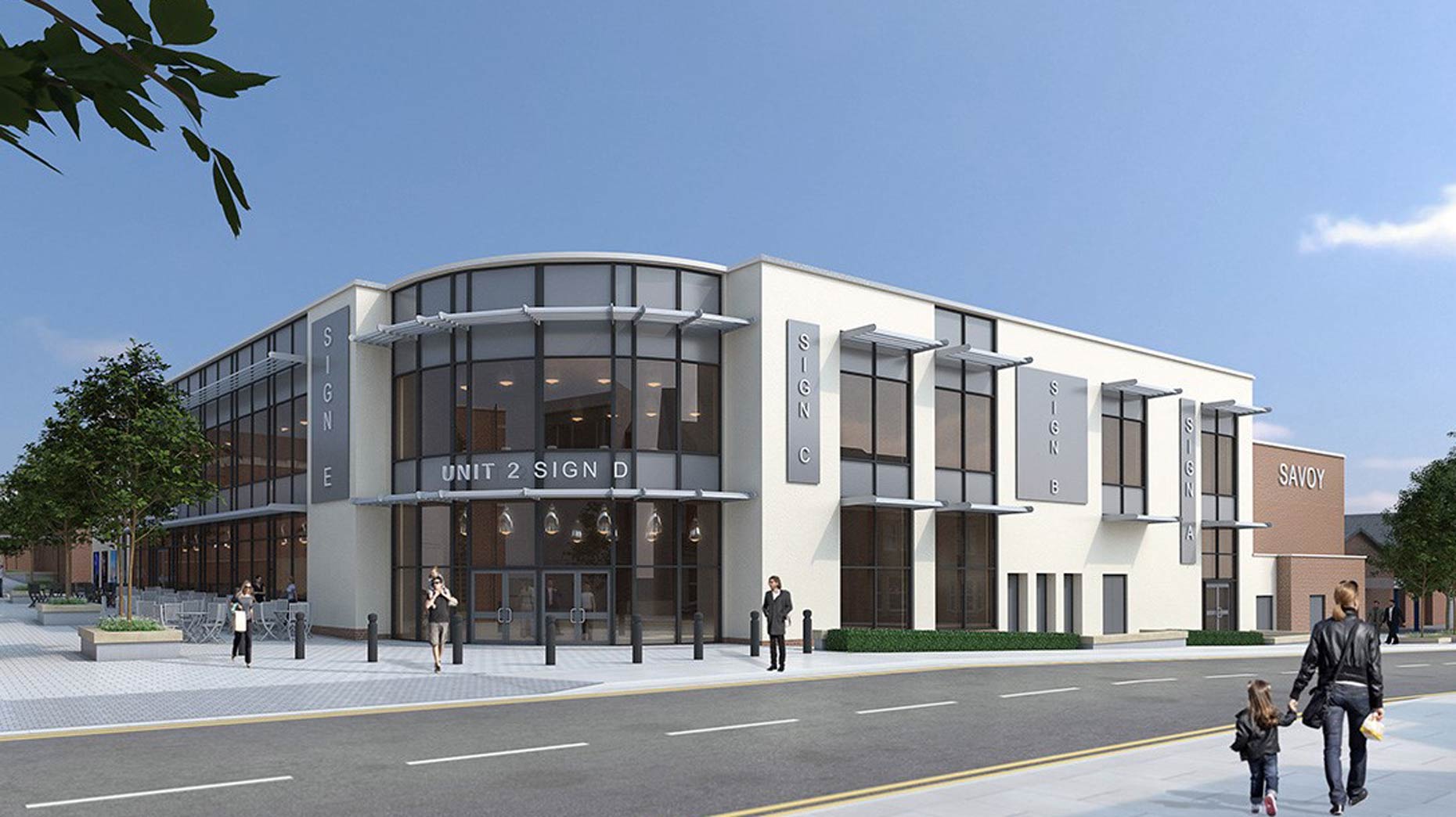 A new University Technology and Innovation Centre serving South Kesteven will open in Grantham next summer after receiving a £2 million grant from the Greater Lincolnshire Local Enterprise Partnership.
The centre, which will open in 2019, will enable degrees and degree-level apprenticeships, diplomas and short courses to be delivered in Grantham by the University of Lincoln.
It will be located on the first floor of the new cinema complex on St Peter's Hill in Grantham and is just one part of the wider regeneration plans for Grantham.
The building on St Catherine's Road is currently under construction.
Initial courses will include the Chartered Management Degree Apprenticeship as well as short courses and masterclasses tailored to meet business needs.
Professional business services will also be offered to include start-up advice, growing your business and business networks and events and talks will be hosted at the centre.
There will also be the opportunity to touch down and use a desk in the centre in the early stages of developing new business ideas.
Cabinet Member for Communities, Health, Wellbeing and Skills at South Kesteven District Council, Councillor Jacky Smith, said: "We are delighted with this award from the LEP's Growth Fund.
"The centre will provide a place for the university, business and local people to come together, innovate and continue professional development, particularly through the opportunities that Higher Apprenticeships can bring for all to earn and learn at the same time.
"This is a major milestone towards delivering our plans to enable our businesses to develop, retain and attract talent across South Kesteven. Local companies across the area face recruitment difficulties in attracting higher level skilled staff. Having a facility like this will help to grow and attract more investment and we are keen to work with other partners to ensure our business environment remains innovative and competitive.
"We are particularly pleased to welcome to Grantham the University of Lincoln as a highly prestigious institution which has been awarded the Teaching Excellence Gold standard."
Ursula Lidbetter MBE, Chair of the Greater Lincolnshire LEP, added: "The LEP is delighted to be supporting this transformative skills-driven project for Grantham.
"Responding to local employer requirements, the centre will provide a new model of university and sector collaboration, ensuring that there is a gateway to higher-level skills that cultivates a culture of enterprise and innovation."
Professor Toby Wilkinson, Deputy Vice Chancellor at the University of Lincoln, said: "As a civic university, we're focussed on supporting the skills and innovation which can drive economic growth across our region. We have a strong track record of responding to local needs, working with public and private sector partners.
"We're pleased to be working with InvestSK and other organisations on this exciting proposal to develop new facilities for higher education provision in the centre of Grantham."
The grant comes from the Government's Growth Deal as the result of a joint bid from South Kesteven District Council and its regeneration company InvestSK.