October 31, 2018 2.28 pm
This story is over 61 months old
Tiamo Sleaford restaurant given "clean start" with new owner
New owners have saved the popular Sleaford restaurant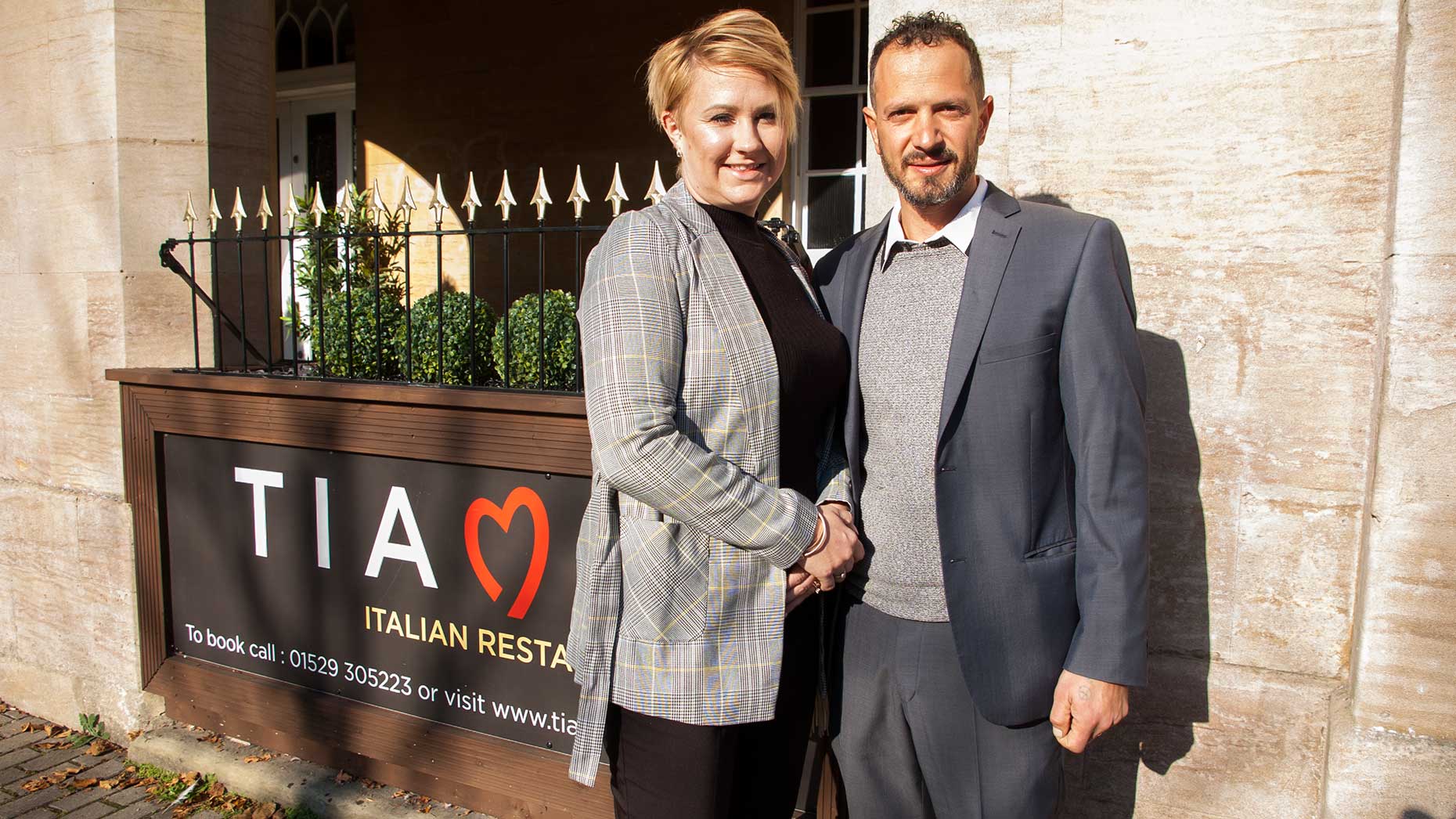 The new owner of a Sleaford restaurant, where the previous owner was convicted of tax evasion, will be able to continue to serve alcohol after councillors agreed to drop a review of her premises licence.
Samantha Pavlou successfully convinced North Kesteven District Council's licensing committee and police that she had no connection to the previous owner of Tiamo Italian Restaurant, Fathi Zureiqi.
Zureiqi was jailed for 18 months in August after he was convicted of tax evasion totalling £175,000.
Mrs Pavlou has since taken over the Sleaford Market Place premises and transferred the licence to her name.
Sgt Kim Enderby, from Lincolnshire Police, told the committee police had carried out all scrutiny on the transfer of the licence, which had taken place after the review was applied for and that the force would not be pursuing action.
He said: "Any circumstances where there is a transfer of businesses we will scrutinise to the ensure it is a legitimate transfer of the business."
He said Mrs Pavlou had provided paperwork in support of her business being legitimate.
"The paperwork has made us satisfied that this is legitimate, she has the lease on her own name, we have done all the checks and we are happy she has no connection either previously or still existing witht he previous owner of the business."
Committee chairman Councillor Carrington told Mrs Pavlou: "It is accepted this is a completely clean start and the committee wish you well in your enterprise going forward."
Following the meeting Mrs Pavlou said she was 'very happy' with the decision.
However, she said: "The word is people don't want to put their hard earned money into the business because of the past history, our message is that we're new people its very different.
"We're not connected in anyway and they can trust that and hopefully people will be able to see that over time.
"We're already within the community with our other businesses so hopefully the trust is there we just need to put that into the restaurant."
Samantha had not known about the licence review when she purchased the property, but praised North Kesteven District Council for helping her 'every step of the way'.
She and her husband already run Fillets in Sleaford and Chish and Fips in Lincoln, but this will be their first Italian restaurant.
"We want to put something into Sleaford that might not necessarily be there at the moment," said Samantha.
"We're shopping local for the produce for the restaurant, local butchers, salad man, vegetable man. We just wanted to put something back into the business."
Sgt Kim Enderby, licensing officer at Lincolnshire Police, called the decision to drop the review "good news".
"At licensing meetings we're often find we're closing businesses down but our job Is as much to support local businesses and facilitate licensed premises to be within the community, support it and serve it."
However, a licence for a second restaurant, known as Tiamo Pizza, in North Hykeham which Mr Zureiqi still currently holds, will be revoked.
"I believe the conviction shows illegal criminal activity and the fact the license holder is in prison shows he hasn't upheld the licensing objectives. If he was applying for one he wouldn't get it so why should he keep it," said Sgt Enderby.
Officers from Lincolnshire Police argued that the owner, referring to Mr Zureiqi, had failed to prevent crime and disorder.
When Mr Zureiqi was jailed, Lincoln Crown Court was told t he had failed to declare takings of almost £400,000 over a period of three years.
Zureiqi, 48, of St Catherines, Lincoln, admitted evasion of VAT between November 3, 2011 and May 1, 2016.
He also admitted evasion of income tax between April 5, 2011 and April 6, 2014.
He had run the North Hykeham pizza restaurant and takeaway was operated by Mr Zureiqi from November 2010. The Sleaford restaurant was operated by him from May 2014.
---
SUBSCRIBE TO LOCAL DEMOCRACY WEEKLY, our exclusive email newsletter with highlights from coverage every week, as well as insights and analysis from our local democracy reporters.