November 19, 2018 1.22 pm
This story is over 60 months old
Chilling moment man calmly eats raspberries after cutting stranger's throat
CCTV pieces together the horrifying chain of events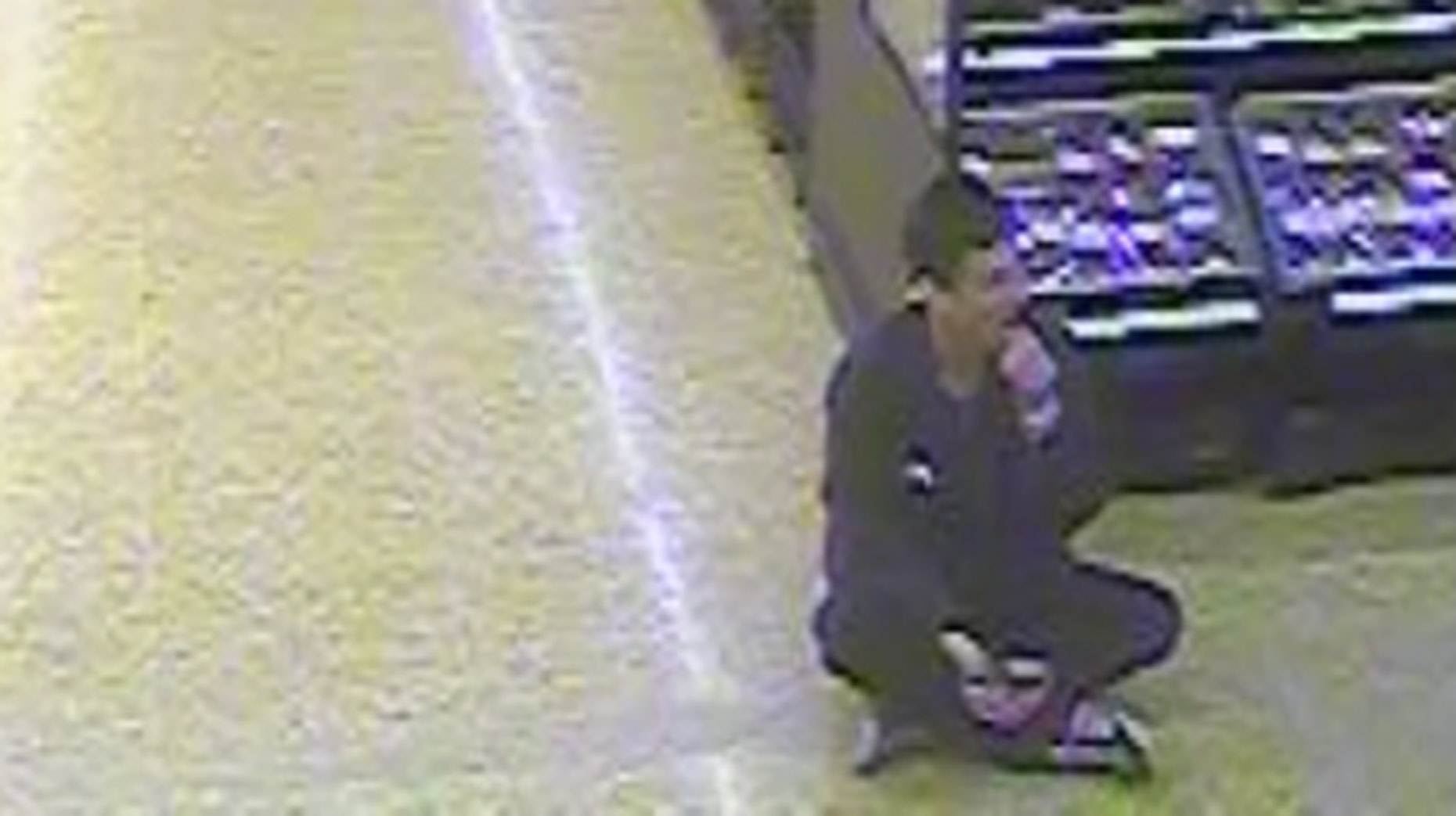 CCTV images show the moment 51-year-old Colin Clarkson sat down in the middle of a Grimsby supermarket to eat a punnet of raspberries after slashing the throat of a random stranger.
Clarkson was jailed for more than 10 years for the horrifying attack outside the Asda store on Holles Street in July.
He was charged with attempted murder after he cut a 19-year-old salesman's throat in front of shoppers in broad daylight.
Courts heard he had whispered "random murder" in his victim's ear during the attack before serenely walking into the shop, sitting on the floor and tucking into fruit.
When he was challenged by the store manager, he announced "I've killed someone", before taking a steak knife out of his back pocket and slamming it onto a nearby conveyer belt.
He then waited calmly for Humberside Police officers to arrive and arrest him.
Clarkson was later deemed fit to stand trial and admitted attempted murder.
Luckily, his knife had not cut into his victim's artery or windpipe and he escaped with a four inch cut to his neck. However, he will have to live with the psychological impact of the ordeal for the rest of his life.
The victim previously detailed the devastating impact the incident had on his life, stating "I'm a shell of who I once was".
Detective Constable Abbie Auckland, who led the investigation, said: "This was a really disturbing random attack, which his victim is incredibly lucky to have survived.
"CCTV shows that at about 5.30pm Clarkson was standing outside the store watching his victim going about his business.
"He stays there, watching him, for around 10 minutes before approaching him from behind as he deals with a customer.
"At that point you can clearly see the knife in his hand and then he attacks.
"What is most chilling is the way he then walks calmly away to the fruit and veg section and sits on the floor eating raspberries until he's approached by the store manager."