November 16, 2018 3.25 pm
This story is over 36 months old
Karen Lee: Why I'm rejecting the Brexit deal
"The Prime Minister should step aside"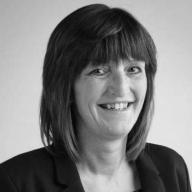 Since being elected as Lincoln's MP, I have done my very best to fairly represent everyone living in Lincoln; this job should never be about just listening to one side of any debate or to those who shout the loudest. Whilst Lincoln voted leave I can honestly say that my mailbox contains representations from both sides of the Brexit debate in equal measure. It's therefore my job to carefully consider how Lincoln will get the best outcome and for me to work hard to ensure that happens.
That is why I sat for three hours in the Chamber of the House of Commons on Thursday morning and stood up to make it clear to the PM what I think of her current Brexit deal and how that affects my constituency.
I believe it is crucial that we reject the division surrounding Brexit and work together to get the best deal possible. However, regardless of whether you voted to Leave or Remain, nobody in Lincoln voted for what Theresa May has brought back to the British people. Sadly, after two years of negotiations, the government's deal falls short on every measure.
The deal is in two parts – a withdrawal agreement that includes proposals for a 'backstop' which seem to be universally unpopular, and a political declaration that is incredibly vague and opens the gate to a hard Tory Brexit.
The deal threatens the integrity of the UK, as the backstop proposes a different constitutional settlement for the UK to the rest of Great Britain. Even the Northern Irish MPs in the DUP, who are propping up this government, will vote against it.
The Prime Minister's deal will harm jobs and the economy by not delivering frictionless trade or a permanent customs union, which falls short of Labour's proposed single market deal.
Businesses in Lincoln would suffer from disrupted links with our closest trading partner.
Labour has been clear for months that we will not back a deal that harms jobs and the economy.
The deal will also weaken rights and protections and risks the UK falling behind the EU as workers' rights develop. Francis O'Grady, the Trade Union Congress General Secretary, criticised the deal for failing to "guarantee jobs or rights at work."
The deal fails to keep the UK in common EU agencies that benefit people living in Lincoln, such as Erasmus and the European Medicines Agency. It also threatens national security and implies the UK will leave common EU security arrangements. It is unacceptable to risk the safety of people living in Lincoln and across the UK.
Labour has never accepted this is a choice between Theresa May's deal and a 'no deal' Brexit. No government has the right to plunge the country into chaos because of their own failure. If a deal is voted down, Labour will work across Parliament to prevent any attempt to deliver no deal.
We are offering a clear alternative to the government's chaotic Brexit. We will negotiate a comprehensive customs union and a strong single market deal with shared institutions and regulations. There is clearly no mandate for the government's miserable deal; Labour's plan reflects the middle ground and has a better chance of passing through Parliament.
The Government is now in chaos because of their inability to negotiate a deal in the national interest. Dominic Raab, the man in charge of Brexit negotiations, has resigned in disgust, as did his predecessor. Tory MPs are queuing up to criticise the deal, and a leadership challenge looks likely.
This country needs strong leadership at such a crucial time and the Prime Minister has lost support of her cabinet, her party and parliament. She should step aside, call a general election and let Labour negotiate a deal that works for the whole of the United Kingdom.