November 7, 2018 11.02 am
This story is over 60 months old
Wild Bill: Meet Chief Constable Bill Hixon
Filming is taking place in Boston and London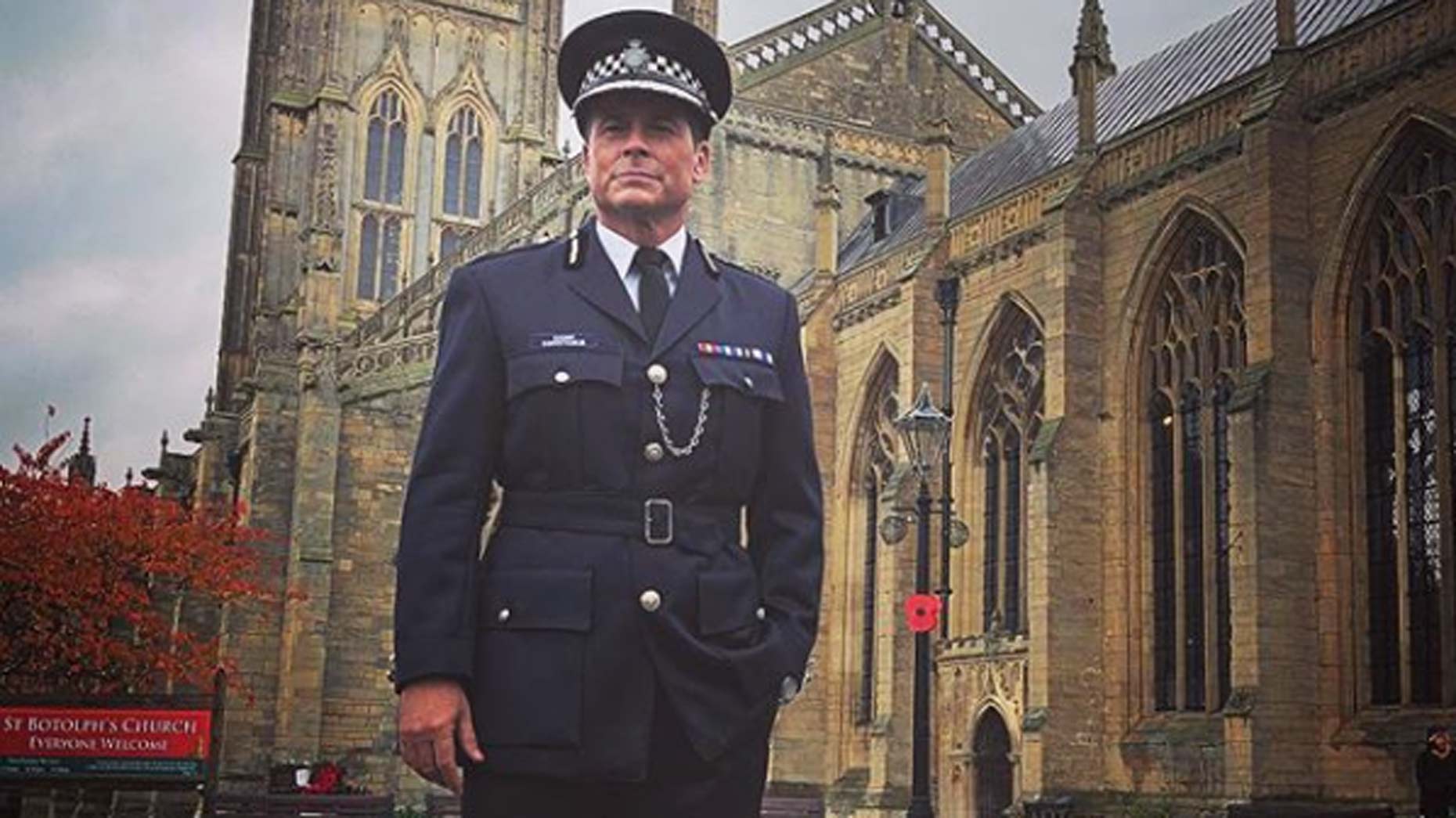 Rob Lowe is already enjoying getting into character as an American policeman in Lincolnshire with filming beginning in Boston for ITV crime drama Will Bill on Wednesday.
As previously reported, Boston town centre has been turned into a TV set as ITV production crews begin bringing a new police drama to life.
On Wednesday morning he unveiled his character, Chief Constable Bill Hixon, in full costume outside the Boston Stump.
On Tuesday he also appears to have shot promotional imagery for the series, dressed in black tie in a Lincolnshire field.
The six-part drama Will Bill stars Hollywood Emmy and Golden Globe nominated actor, Lowe, who will play the Chief Constable of the East Lincolnshire Police force Bill Hixon.
The story focuses on the high-flying US cop, who arrives in Boston with his 14-year-old daughter, hoping to flee a painful recent past.
Filming takes place in London and Lincolnshire from this week, with crews arriving in Boston on Wednesday, November 7 with a convoy of trailers and fake stalls for the market place.
Local people and stallholders have been roped in to the filming too, with some gaining roles as extras and others neighbouring the action from their regular trading spots.
Local market trader Neil John Hastie (BIG) previously told Lincolnshire Reporter: "As a candidate for Bostonian independents Group (BIG) in May I think the film crew coming to Boston is a good thing as it will show how lovely this historic market town is on a national level and hopefully encourage more film crews to use Boston as a filming location. Hopefully the council can capitalise on this opportunity relating to tourism."