Chippy serves up deep-fried Christmas dinner – complete with battered sprouts
Oh my cod! This is delicious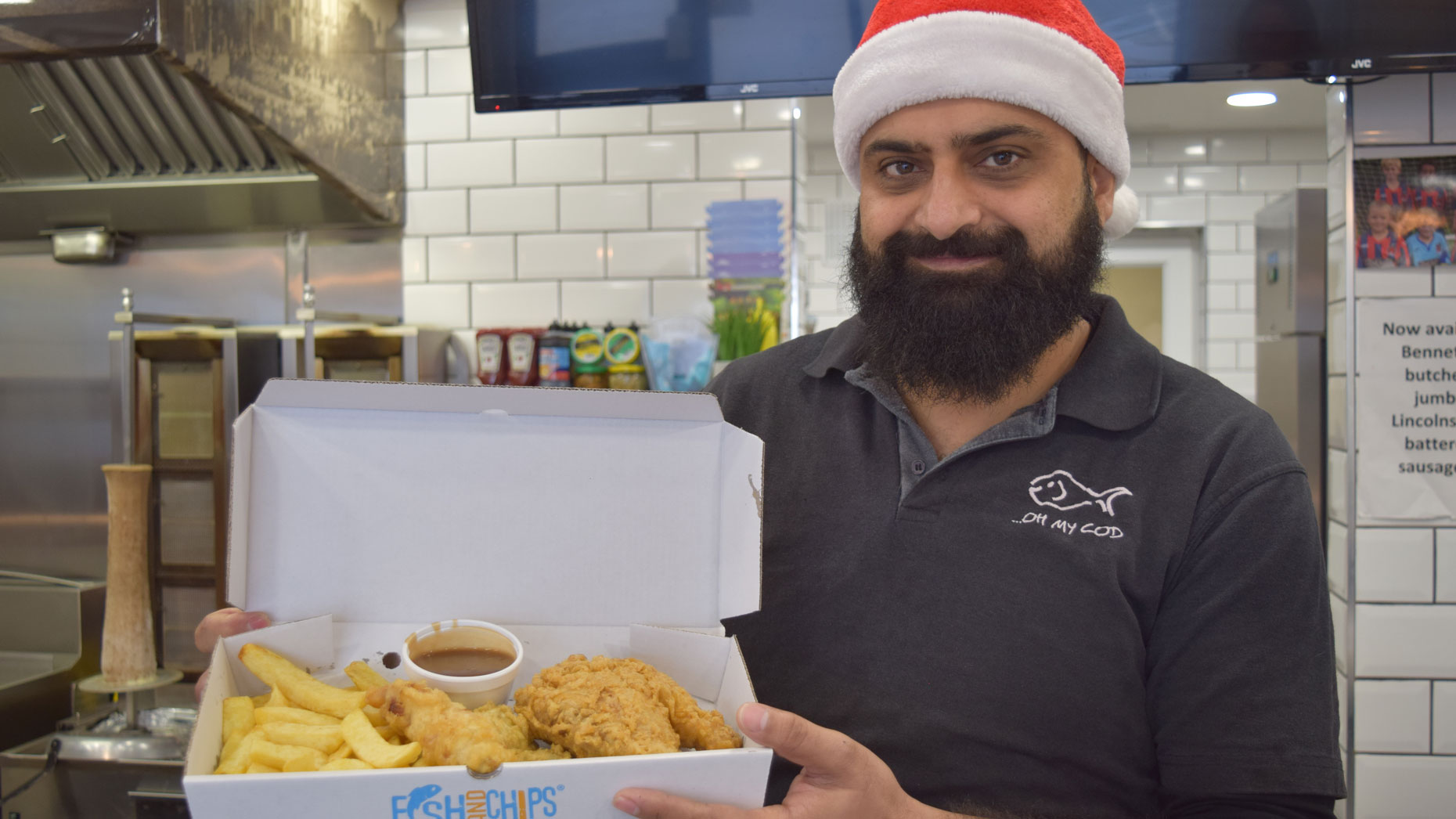 A fish and chip shop in Lincolnshire is now offering the ultimate deep-fried Christmas dinner, complete with battered chicken, stuffing, pigs in blankets, sprouts and mince pies.
'Oh My Cod' on Alexandra Road in Spalding began by deep-frying mince pies and pigs in blankets, until an increase in demand inspired chefs to create an entirely deep-fried Christmas dinner for £7.50.
Owner Bill Rai said: "It's not everybody's cup of tea but most people like to try something different nearer Christmas. There isn't another chippy in the area that does it so we thought, why not?"
The chippy team said they also offer battered Mars Bars and even deep-fried Cadbury's Creme Eggs especially for Easter.
So what does a deep-fried mince pie really taste like? Lincolnshire Reporter went along to find out.