Edinburgh Woollen Mill closes suddenly
Workers have been bagging up remaining stock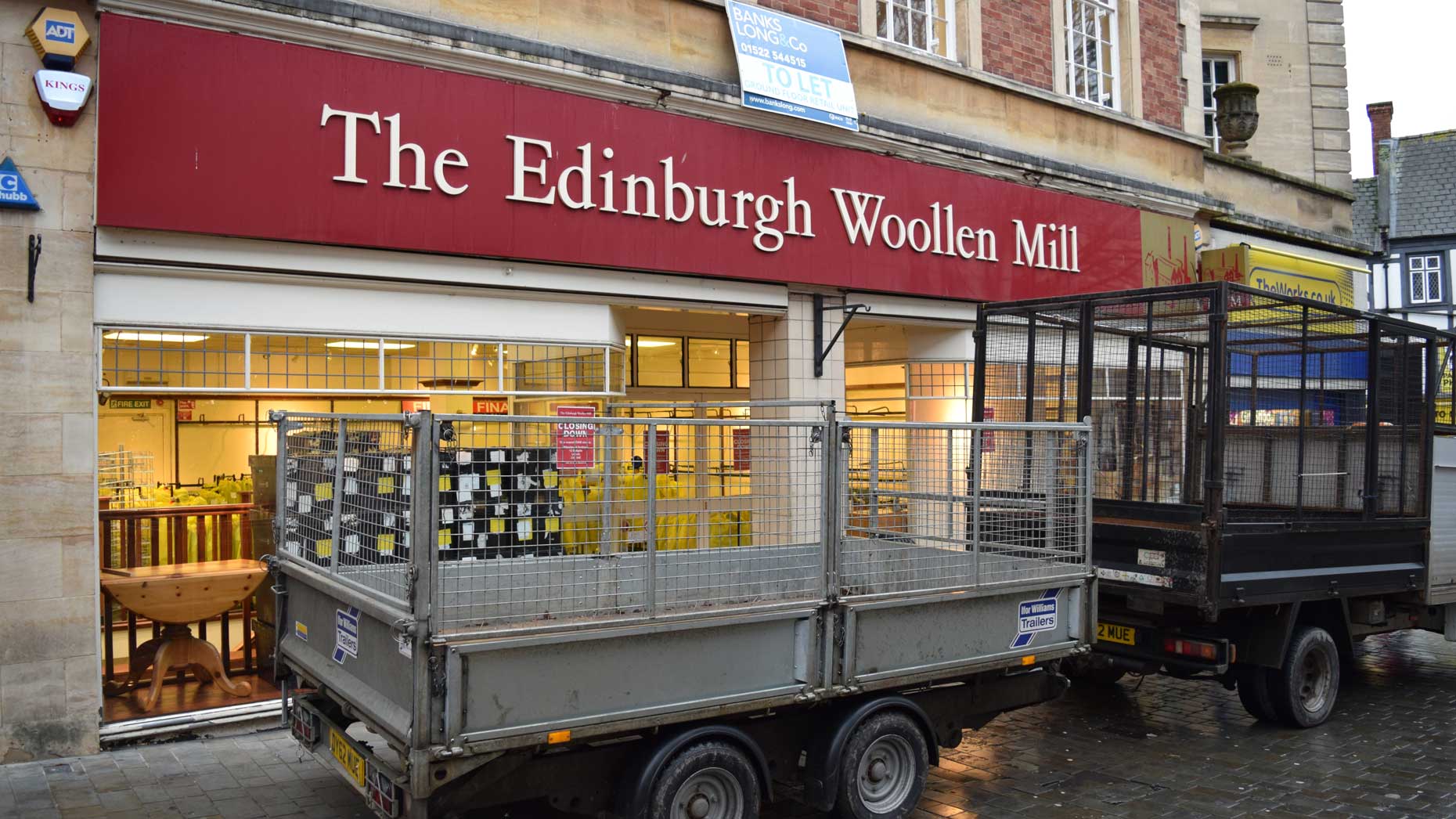 The Edinburgh Woollen Mill store in Lincoln has suddenly and permanently closed its doors ahead of schedule.
Workers could be seen on Tuesday, December 18 clearing out the shop and bagging up remaining stock.
It was expected to close in January 2019, but posters have been put up in the shop window to tell customers they'll no longer be able to visit.
Now the Lincoln store has closed, customers will have to shop at Pitlochry of Scotland on Bailgate or the dedicated EWM shop in Spalding for their knits.
The premises, which is located at St Peter At Arches in Lincoln, is currently up for let by Bank Long & Co at an undisclosed sum.