December 17, 2018 11.09 am
This story is over 59 months old
Lincoln Red cattle make a comeback at county estate
Helping a rare local breed regain numbers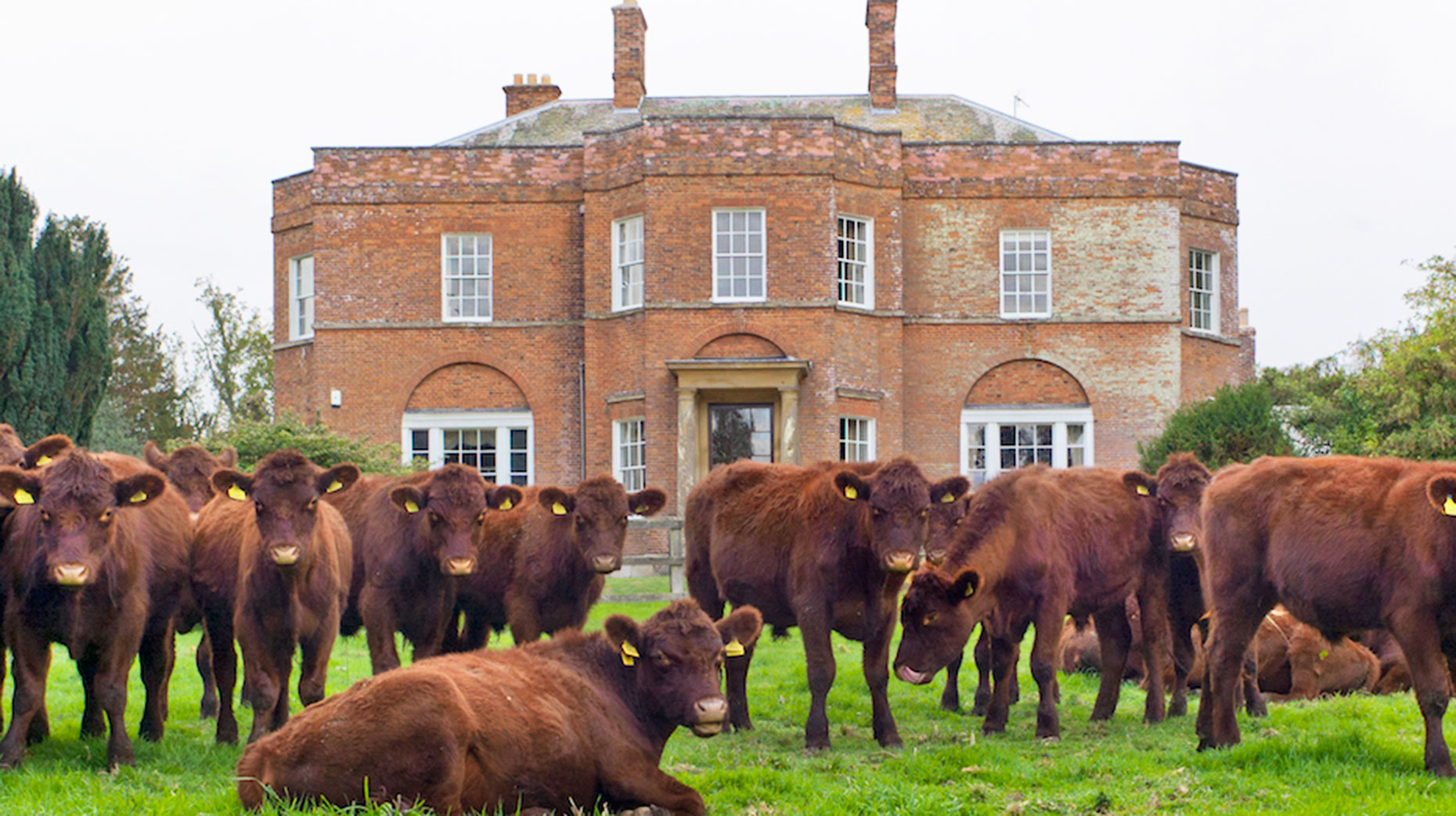 Sustainable farming practices in the heart of the Lincolnshire Wolds are helping the original population of one of the UK's oldest breeds of beef cattle recover.
Lincoln Red cattle date back to the late 18th century and the breed's genetic base can be traced back to cattle introduced by the Viking invaders in 440 – 660 A.D.
Although they were Britain's second largest breed of pedigree beef cattle in the 1920s, their numbers dropped after European breeds became popular in the 1970s and 1980s.
While many farmers found success after combining the qualities of the original Lincoln Red breed with other cattle from Europe, the original Lincoln Red population continued to fall, with just several hundred remaining today.
Now, a Lincolnshire estate is helping this rare form of Lincoln Red cattle make a comeback so that future generations can enjoy the delicious beef and beautiful animals that form a key part of the country's farming heritage.
Herd manager at Massingberd-Mundy Lincoln Red Beef, John Crutchley is responsible for one of the largest herds of the original population Lincoln Red cattle in the world, with each cow being 100% original population Lincoln Red.
John's farm at the South Ormsby Estate in the Lincolnshire Wolds now has 270 original population Lincoln Reds, a far cry from the 25 cattle that were on the estate at the turn of the millennium.
John said: "Lincoln Red cattle are a part of our history. They're beautiful animals with vividly coloured, fluffy coats and people in Lincolnshire are rightly proud of them.
"Lincoln Reds are listed as vulnerable by the Rare Breeds Survival Trust and the original population are even more rare.
"When I started breeding them, there was a real worry that they might die out altogether, but with modern, sustainable practices, we're helping them to make a come back.
"Currently, we have 270 of them including fatteners and within a few more years, we're hoping to have 600.
"I'm passionate about keeping this pure native population of the breed as they're wonderful animals and they have excellent qualities. As well as looking subtly different, they take longer to fatten than other types of Lincoln Red, but your patience is rewarded with very high quality, delicious beef."
President of the Lincoln Red Cattle Society, Martin Clough said: "All Lincoln Reds are a very valuable part of our agricultural heritage and their meat is second to none.
"They have a strong broad muzzle, well placed legs and sturdy feet; characteristics that make the Lincoln Red a very good, traditional breed that certainly meets modern needs. They are feed efficient and a good converter for forage, being easily adaptable to regional grazing and climatic conditions. "