Lincolnshire man treks desert for charity
In a desert which has recorded temperatures as high as 71 degrees celsius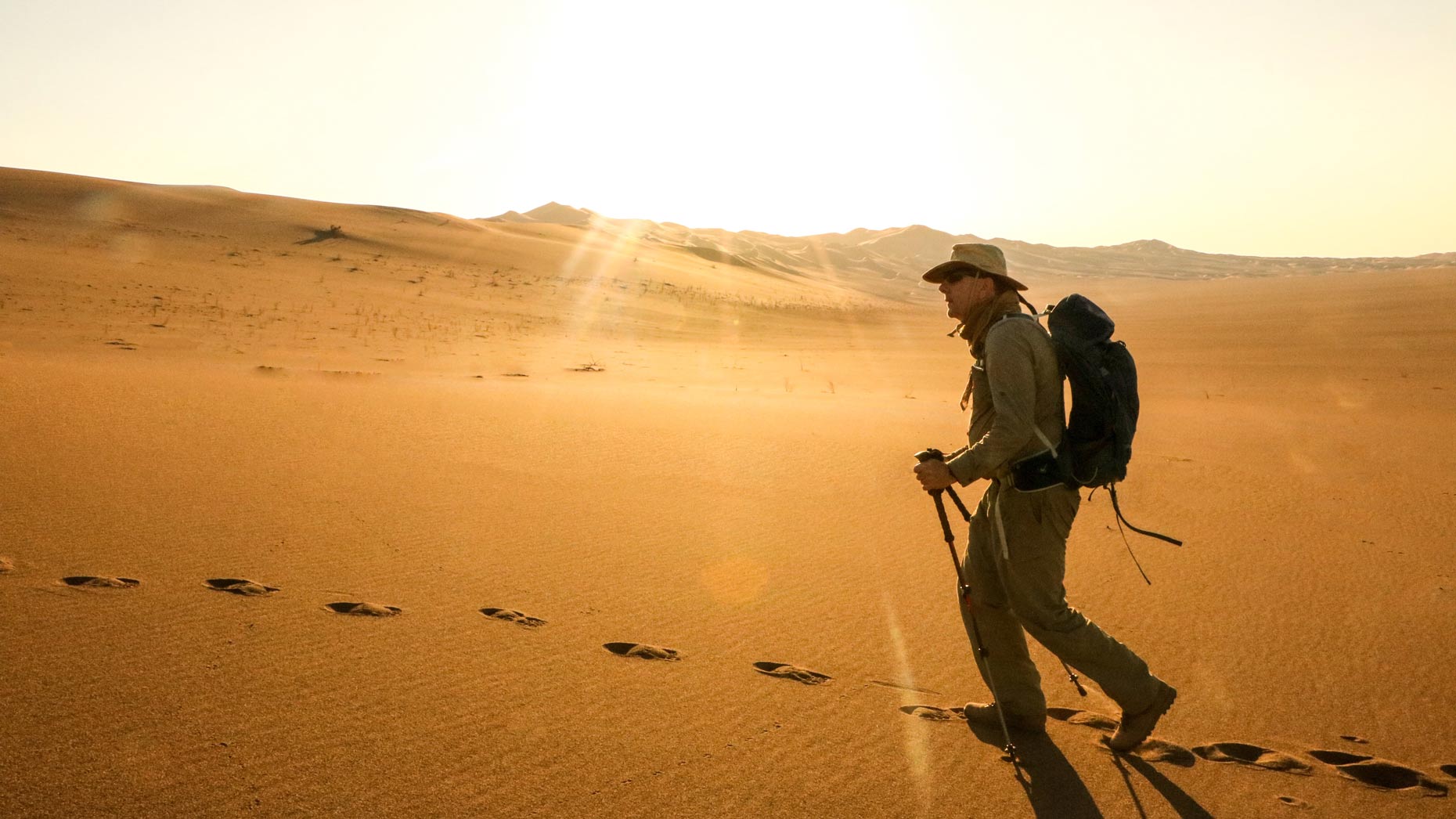 A Lincolnshire man has spent eight days trekking across a desert in Iran to raise money for charity.
Andrew Pearce joined eight other as they were guided through a 220km maze of dunes and salt plains.
The team would be on the move every day from 6am to 4pm to walk around 25 to 30 kilometres.
Not everyone made it through the entire trek through the Lut Desert, which has measured temperatures as high as 71 degrees celsius.
Andrew is not a stranger to a challenge after trekking to the North and South Poles, the highest mountains in the Artic Circle and volcanoes in The Democratic Republic of Congo.
He does it all to raise money for the Lincolnshire and Nottinghamshire Air Ambulance Charity.
"It was a real privilege to have been able to visit this untouched corner of the world," said Andrew.
"Thankfully we were travelling in much cooler temperatures than the 70 degrees plus that has been recorded in the past.
"It is impossible to undertake a desert crossing here without a support crew, and our Iranian team were outstanding and attended to our every need.'
Karen Joblin, chief executive officer at Lincolnshire and Nottinghamshire Air Ambulance, said: "Andrew has achieved so much over the years.
"We are all in awe of his latest expedition success. We're extremely grateful for his outstanding fundraising efforts to help raise vital funds for our charity.
"As we begin to transition to flying 24/7 operations, we face the challenge of raising £4 million every year to keep our helicopter in the sky.
"We quite literally could not provide our vital emergency medical service without the help and continued support we receive from generous individuals like Andrew."
In total Andrew has raised £360 with £450 of gift aid. There's still time to donate to his fundraising page.
The charity is looking for 25 participants to take part in a 100km trek across the Saharan desert next year to celebrate their anniversary.