January 4, 2019 11.13 am
This story is over 35 months old
Haxey Hood going ahead despite pub closures
Three of the four pubs are closed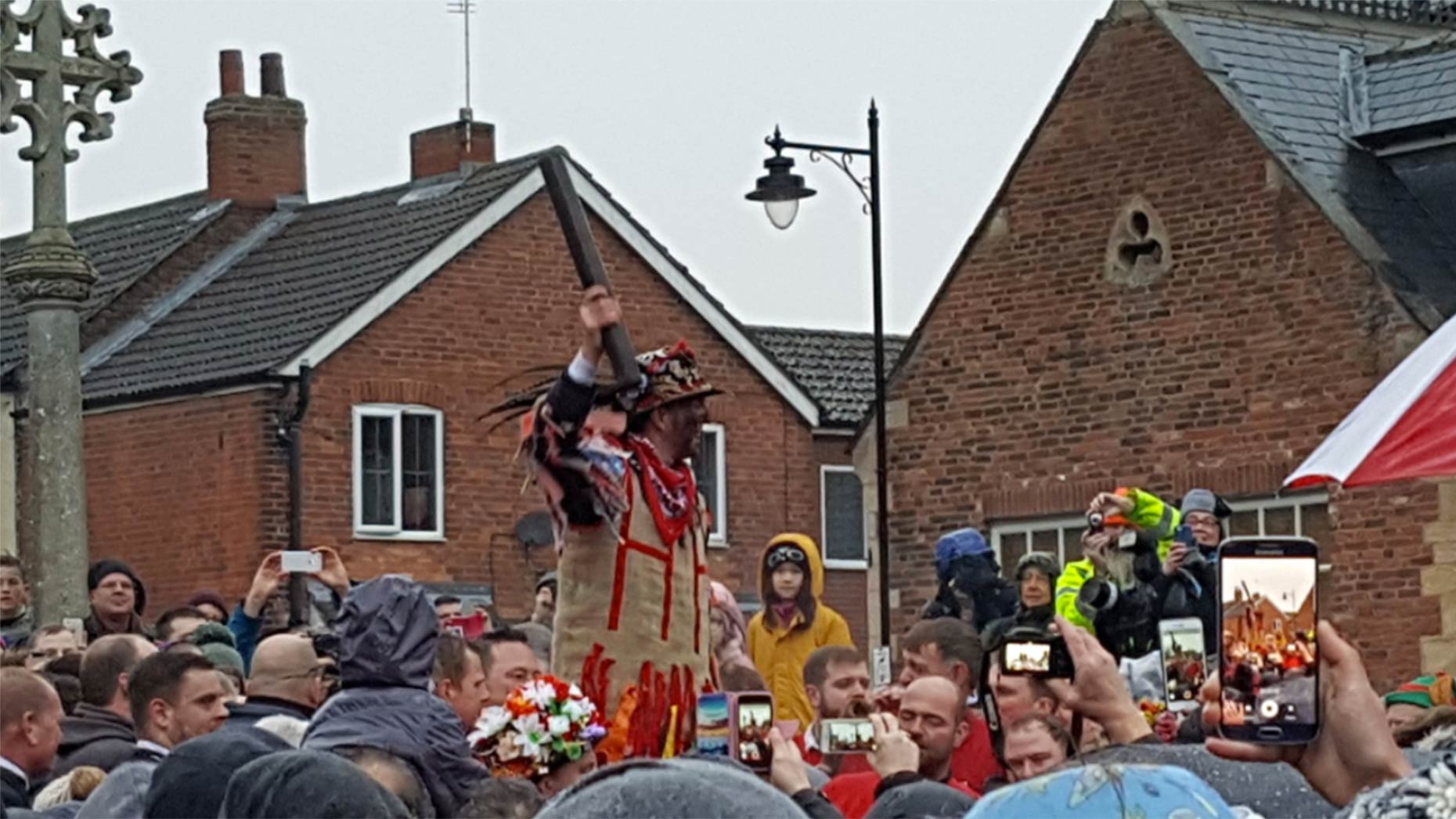 An ancient tradition held in a Lincolnshire village will go ahead this weekend despite pub closures.
The Haxey Hood is an annual event held in the village of Haxey in North Lincolnshire, which is described as a game similar to rugby with unlimited participants and few rules.
A leather tube – called the hood – is slowly walked by a large unorganised rugby scrum to one to four pubs, with this year's event due to take place on Saturday, January 5.
Hundreds of people take part in the marathon rugby scrum, but doubt was shed on this year's event. Three Haxey pubs playing a central role in the tradition are reportedly now closed (The Kings Arms, The Loco and the Duke William), but organisers say the event will still go ahead.
It means just the Carpenters Arms at Westwoodside is likely to be open, forcing organisers into a change of the rules for this year's event.
Teams representing the Carpenters Arms for Westwoodside and and the Kings Arms for Haxey will compete, with teams from The Loco and Duke William understood to have requested not to be involved.
Haxey Hood posted on Facebook last month saying: "Right, I just want to put a few things straight about the Haxey Hood.
"The King is currently shut and it is looking like it may not be open in time for the Haxey Hood. I can 100% confirm that the hood is still going to be going ahead and it WILL be Haxey Vs Westwoodside as normal. Updates will be released closer to the day."