January 9, 2019 10.39 am
This story is over 58 months old
New Red Arrows documentary airs tonight
Film crews were given exclusive access to the aerobatic team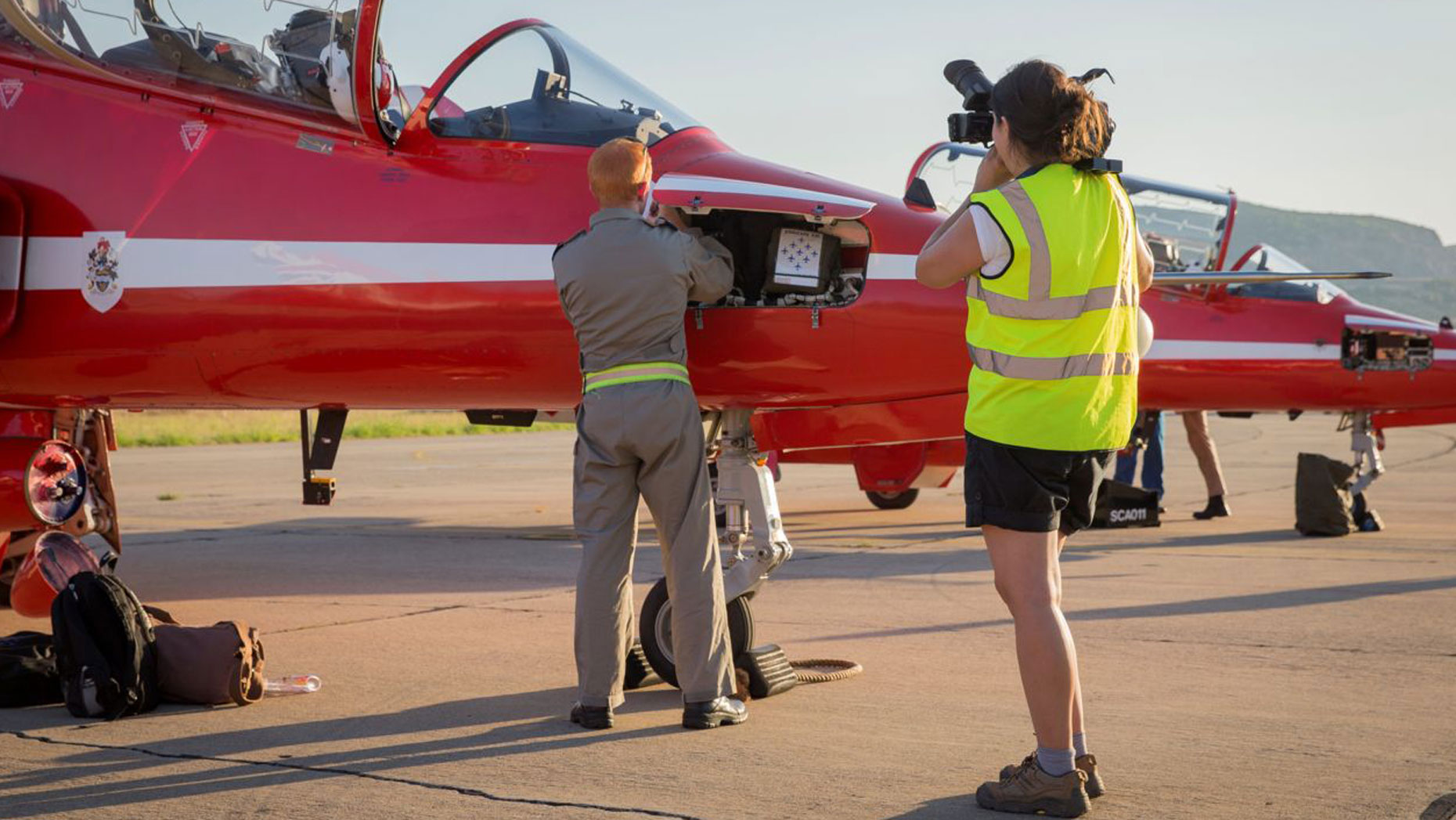 A new documentary series which follows the Red Arrows for a year will take off from tonight.
The six-part series had exclusive access to the Royal Air Force Aerobatic Team during the centenary year.
Kings of the Sky will be broadcast on Channel 5 on Wednesday, January 9 at 9pm.
As well as getting up close with the team, the programme also showcases the work of the team's ground crews, engineers and support personnel.
The first episode starts with the selection of a new team leader in the autumn of 2017 and reveals, for the first time, how fresh manoeuvres are picked for the upcoming season.
Six 60-minute episodes have been produced by Shiver, a multi-award winning ITV Studios label.
Guy Davies, commissioning editor at Channel 5, said: "We are incredibly proud to deliver the most in-depth documentary on the Red Arrows in a generation.
"We'll get to know the cast of characters and put Channel 5 viewers right at the heart of the action.
"[It will] give them a taste of what it's like to be in the cockpit of a jet flying complex aerobatics at 600mph within just six feet of its neighbour's wing tips."
Wing Commander Andrew Keith said: "With cameras following the Red Arrows for 12 months, this documentary is the most in-depth and extensive about the team for years.
"This unprecedented access will allow viewers to understand more about the detailed preparation, training and teamwork that goes into producing world-class displays.
"Audiences will see the Red Arrows taking part in major events marking the RAF's 100th anniversary and we hope this excellent footage inspires all those watching."
The series is the third military series recently commissioned by Channel 5 following the success of Warship: Life at Sea and Raw Recruits: Squaddies at 16, completing the trio of accessed documentaries on land, air at sea.