January 7, 2019 5.21 pm
This story is over 35 months old
Wedding and events venue Jocasta's shutting down this month
It left one future bride feeling heartbroken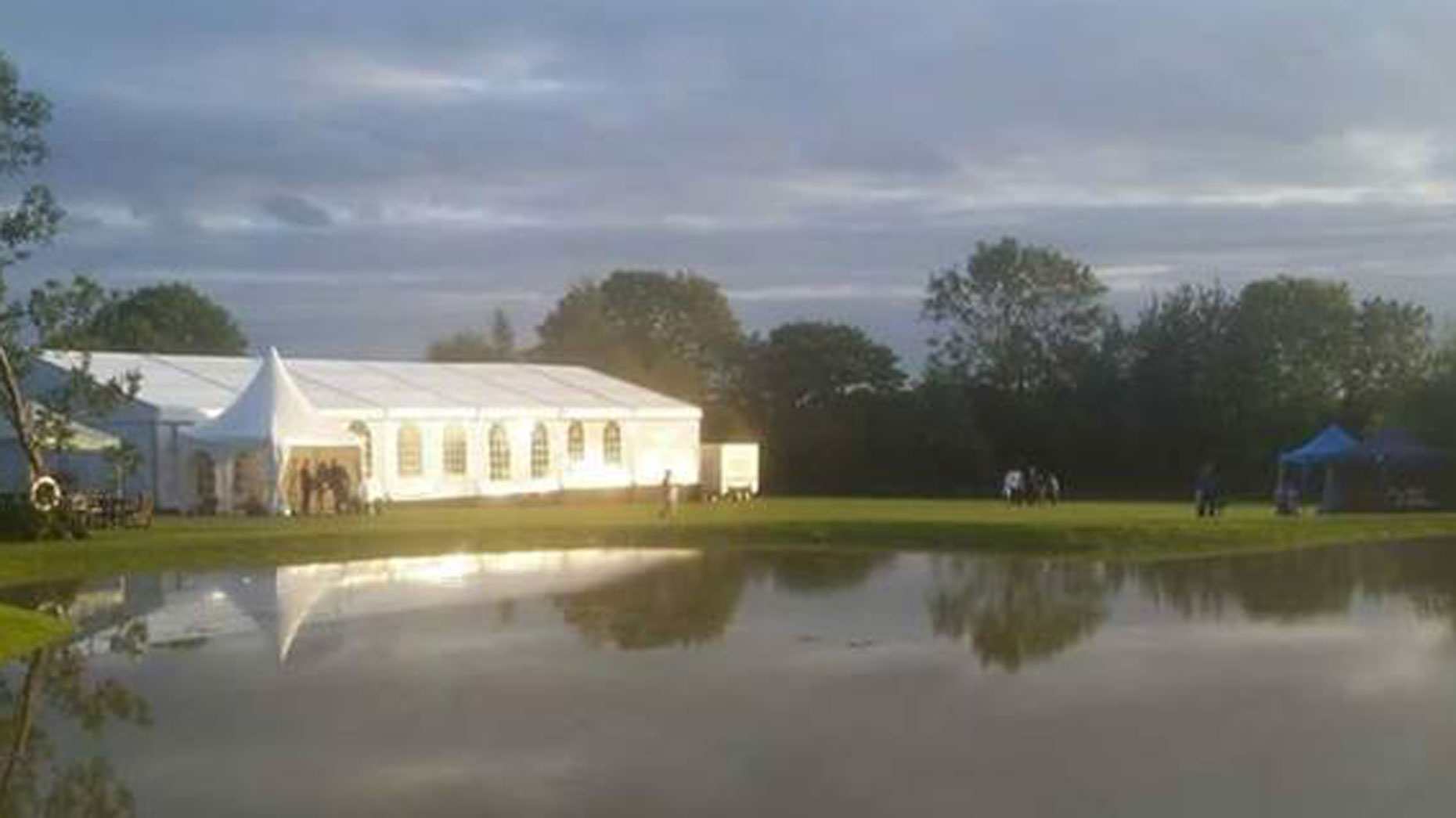 A long-established wedding venue near Whisby Nature Park is closing down this month, leading to a number of event cancellations.
Family-owned business Jocasta's Group has been operating as a wedding and events marquee venue from its site on Thorpe on the Hill since 2009, but is now set to close according to a letter received by a disappointed future bride.
Lindsey Smith, 31, from Lincoln, is due to marry her partner Joe Sawyer in September and has had her wedding booked for two years.
Her excitement turned to despair when she received a letter from director Steve Horbury on Monday morning.
Enclosed with the letter, which confirms the venue was closing in January, was a cheque to the value of what Lindsey and Joe had paid.
Jocastas Group offers fine dining weddings, wedding marquees and catering, as well as corporate and social event management.
The company has been in lengthy discussions, but said it has been unable to "viably renew our ground leases and infrastructure rentals with our respective landlords".
This, along with some personal issues and redevelopment of the site, left the company with no option than to close its Lincoln-based wedding venue business.
However, its director offered an apology to the frustrated couple and is actively seeking an alternative site for weddings for the summer.
"Absolutely heartbroken"
Lindsey said she was told the company is honouring its next 10 weddings. Although the company were pleasant over the phone, it didn't stop her from feeling deflated about her big day.
She has wedding insurance, which she can claim on, but it means she has less time to plan things and will have to pay to change some things such as reprinting invites.
Lindsey told The Lincolnite: "This morning I was absolutely heartbroken. To book a wedding in just eight months would be hard, with flowers, hair etc. So I was thinking do I cancel the whole thing and reschedule?
"I have found a venue which has the date available and I am going to look at it tomorrow.
"I am relieved to have found somewhere, but I am still heartbroken as I had an ideal location. I am still gutted as everything was planned, but it's not meant to be.
"I feel a bit more upbeat than this morning, but it depends if the next venue is suitable, and there will be some added expense and stress due to changing things.
"There was no indication before today that there were any problems. It's a shame it's happened because it's a beautiful venue. It usually seems busy there with weddings and parties.
"I'm grateful I got my money back, but they could've rang to tell me rather than a letter. The man on the phone was emotional and it is not a decision they have taken lightly.
"I would like to say to advise people to take out wedding insurance in case this happens when you never think it will, but I'm so glad I did."
The Lincolnite approached the Jocastas Group for a response, but they were unable to issue a statement by the time of publishing.