Leader of 'horrendous' dog fighting gang found guilty
Horrific videos were still on the defendant's phone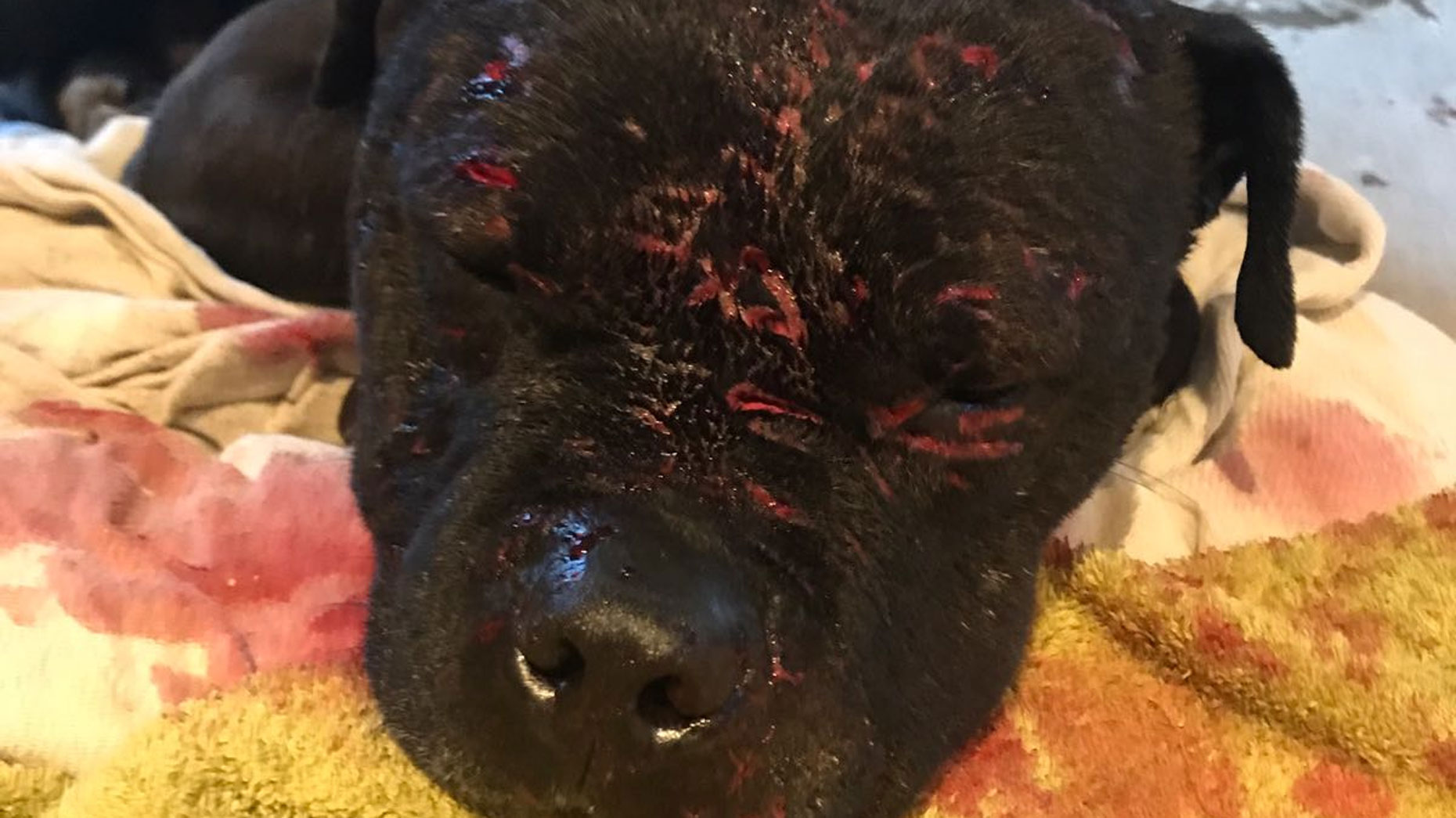 A gang leader who trained and bred dogs to fight in Lincolnshire has been found guilty in his absence.
John Herbert Knibbs, 54, previously of Polynathus Drive in Sleaford was convicted in his absence for animal cruelty offences.
As previously reported, Knibbs was believed to have fled the country to Southern Ireland after he failed to turn up for court hearings.
Horrific videos on the defendant's phone revealed how he and his gang would cheer on while dogs fought.
Knibbs was convicted of dog fighting, ear cropping and causing unnecessary suffering to dogs at Lincoln Magistrates Court.
He will be expected to turn up for sentencing at Lincoln Crown Court. The date has not yet been set.
An investigation by the police and RSPCA found eight dogs at a property in September 2017.
They also found commonly used tools which would be used encourage and break up the dog fighting.
RSPCA Inspector Kirsty Withnall, from the special operations unit, said: "Some of these dogs had been trained to fight and some of them had been left suffering with horrible injuries from fighting.
"Although we never found the body of Baddy, the pictures and subsequent text messages about the fight revealed that there were severe puncture wounds to his head.
"The enforced fight between Baddy and a much larger Presa Canario was gruelling, lasting a total of 45 minutes.
"Videos also showed further evidence of this cruel and barbaric practice and the suffering of these dogs would have been horrendous."
Knibbs was first prosecuted for dog fighting by the RSPCA in 2009 where he was disqualified from keeping animals for life. He was convicted of breaching his ban in 2016
Messages on Knibbs' phone also led investigators two other addresses and more convictions.
Kimberleigh Joanne Steele, from Polynathus Drive, was convicted for aiding and abetting Knibbs
While Adam Scott, from Anglesey in Wales was sentenced to pay £3,080 in fines and 100 hours of unpaid community.
A warrant is out for the arrest of Stephen John Gardener of Willows End in Bloxholm, Lincolnshire who failed to attend court.
The court also heard that the group were set on breeding a very large dog, possibly for fighting which they referred to as the 'ultimate dog'.