February 25, 2019 3.39 pm
This story is over 57 months old
Lincoln woman shows off extreme nail artwork
The 17-inch long nails are modelled on bondage and barbie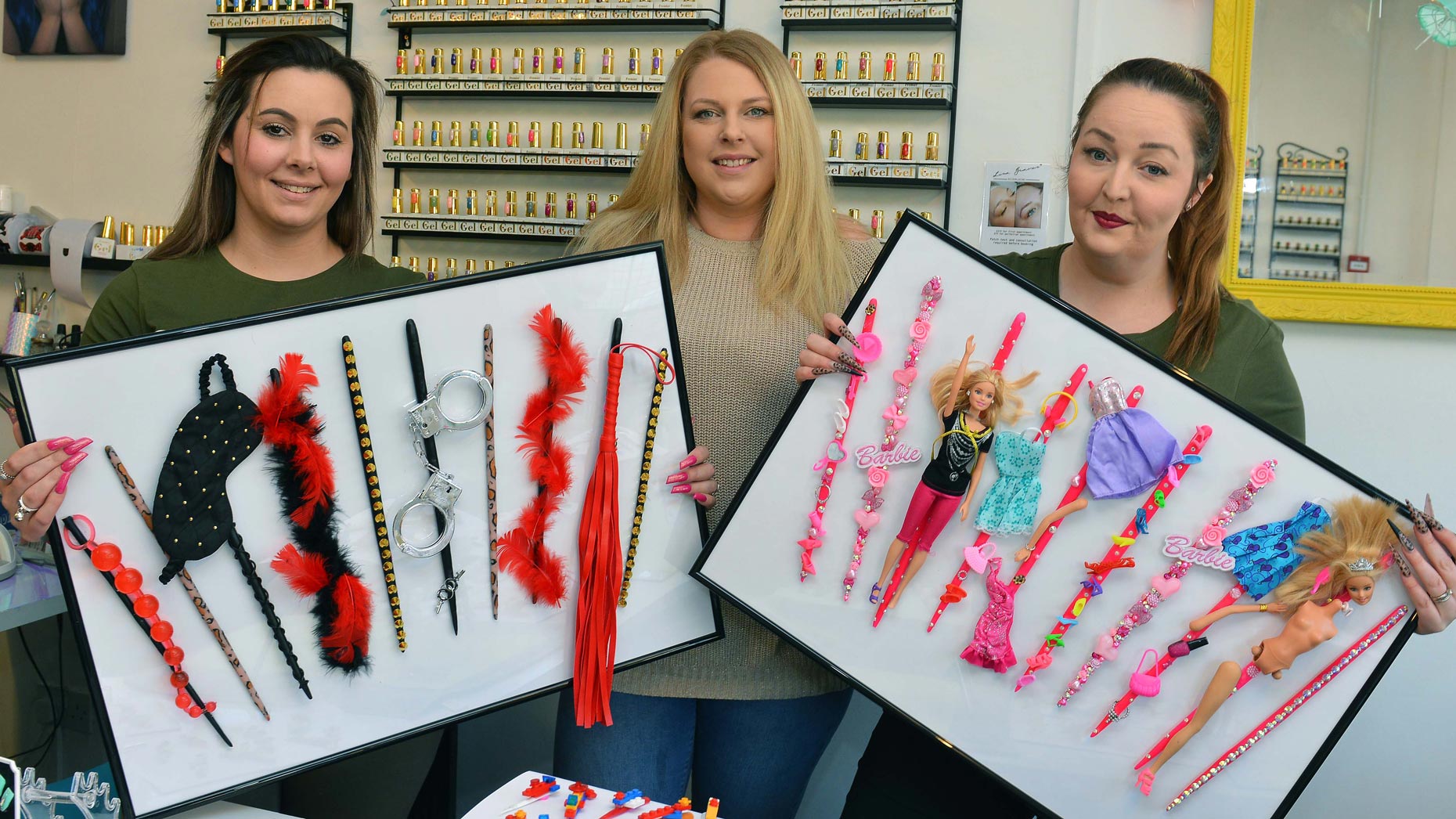 A Lincoln woman got the chance to show off some extreme art at London Fashion Week – and she nailed it.
Lisa Graves, who owns Body Beautiful on the High Street, was headhunted by the event organisers to create two sets of 17-inch nails and four sets of tips.
After about 120 hours of work she created to create something unique, Lisa delivered nails on the themes of bondage and barbie.
"It was a fantastic challenge," said Lisa on reflection. "We had been told they didn't want traditional nail art.
"So I built each extreme extension by using a run of acrylic nails, filing each into shape, painting the rods and adding the accessories.
"We added doll parts, tiny dresses and roses on the Barbie style versions with feathers and even a pair of handcuffs on the Bondage style."
The mum of two travelled down to London with her colleagues Becki Jones and Zoe Haymer-Bates to see her nails on the catwalk.
Lisa continued: "We spent three days doing shows at London Fashion Week and it was pretty hectic. It was a real thrill to see them on the catwalk.
"I'm now dreaming of doing more of this work. It would be fantastic to be invited to Paris or New York, or even another UK fashion event."
Lisa Graves started off her work in 2013 before she was backed by the Princes' Trust and moved into her new premises on the High Street.