February 14, 2019 12.27 pm
This story is over 34 months old
More than 1,500 sign hospital parking petition
A campaigner will meet with hospital executives soon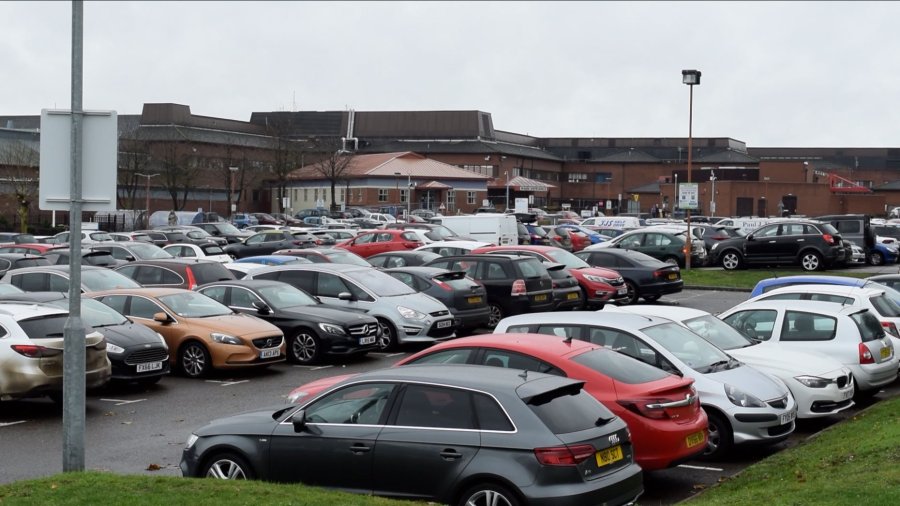 A Grantham resident is due to meet with hospital executives on Friday after her petition to scrap the new parking system topped 1,500 signatures.
As previously reported, Sue McQuinn launched a change.org petition titled ULHT – Stop using Parking Eye! after seeing first hand the problems caused by the new system installed by United Lincolnshire Hospitals Trust.
ULHT partnered with ParkingEye to introduce a new automatic number plate recognition system in November 2018.
Broken machines, faulty systems and long queues of people trying to pay meant that fees were waived by the hospitals until they were recently reintroduced in January 2019.
Sue remains determined to fight the issue with 1,663 having signed the petition at the time of writing.
She regularly visits all three hospitals – Grantham, Lincoln and Boston – as both a patient and supporting her partner and has seen no end of problems.
She wants the trust to ditch the new parking system and return to the old barriers.
Sue told Lincolnshire Reporter: "The reaction has been fantastic – 1600+. I was expecting about 50 when I started.
"I am having a meeting with ULHT Facilities executives tomorrow (Friday, February 15) to discuss ongoing issues with the system."
Numerous problems
Sue said: "When ParkingEye was first introduced, I began to see, almost at once, that people were having problems.
"Queues, machines not working, PCNs issued in error, blue badge holders having problems getting and using bar code vouchers etc.
"I started trying to get answers from ULHT Communications & Paul Boocock (Director of Estates and Facilities) . I had some answers and having pushed for the system to be suspended I was pleased when that happened.
"However, it's been reintroduced and most of the issues are still there. People keep saying they want the old system back hence the petition."
In response facilities manager at ULHT Ian Hayden previously said the old barrier system caused delays, didn't always work and was extremely expensive to maintain.
He added he is confident the new system is now working well and improving traffic flow.