Rugby Report: Hat-tricks during two wins for Lincoln
Matt Keeton and Brad Nixon stole the headlines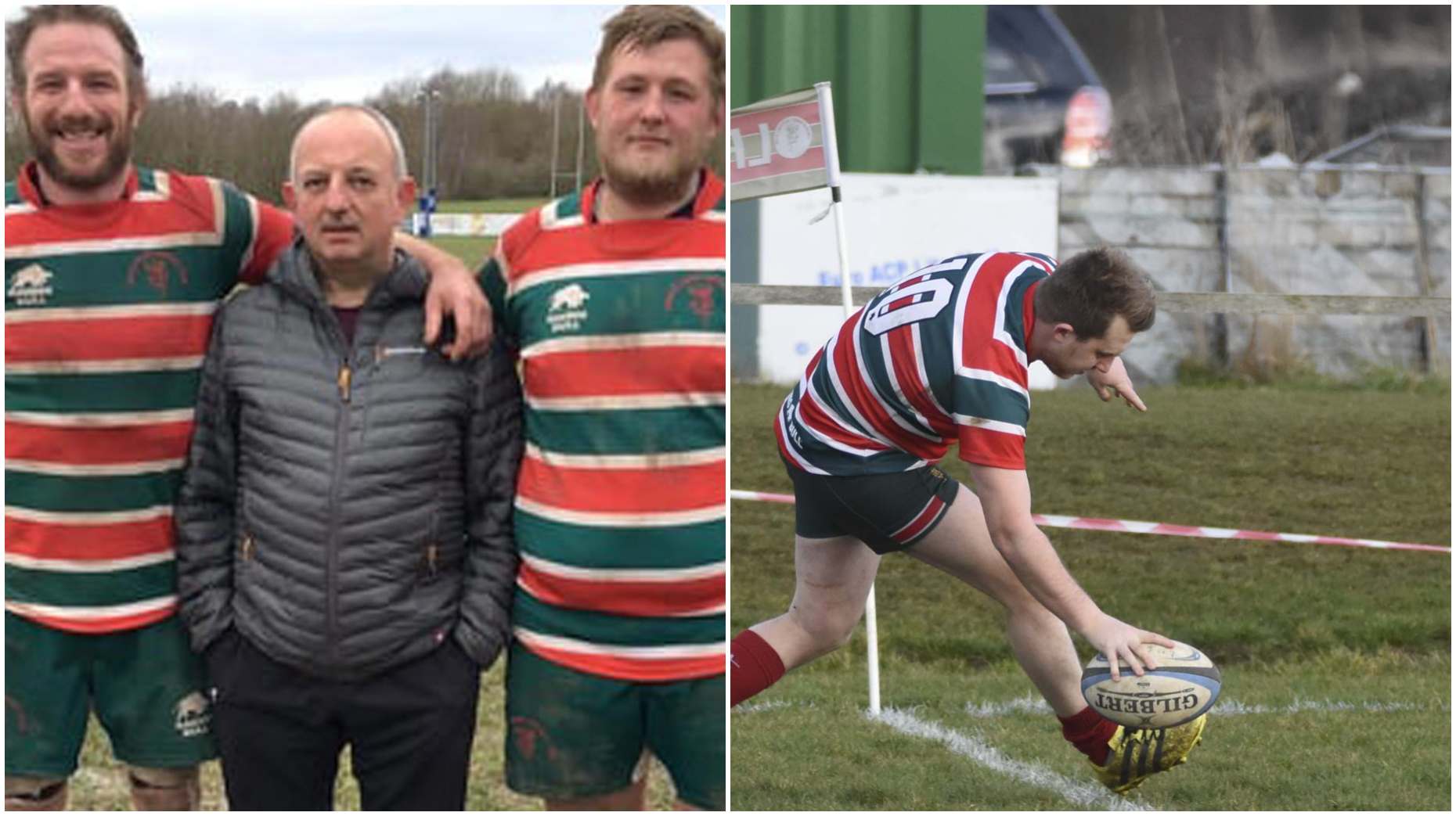 Forward Matt Keeton crossed for a hat-trick of tries as Lincoln's 1st XV recorded back-to-back victories with a 33-25 win at Ashby.
Ashby opened the scoring with an early penalty after just five minutes before extending their advantage with an unconverted try.
Lincoln responded when Sean Chapman offloaded to James Kirk, who beat the full-back and ran in for a try which he also converted.
Ashby extended their lead with an unconverted try, but Lincoln soon edged in front as Mitch Ashworth got the ball from a ruck and popped the ball out for Keeton to go over for a try. Kirk added the conversion.
Ashby crossed for their third unconverted try to take a narrow 18-14 lead in at the break.
The score swung back in Lincoln's favour when Ashworth ran at the defence before popping the ball back inside for Keeton to go over for a try. Kirk added the extras.
Ashby were awarded a penalty try to briefly retake the lead before Lincoln sealed the victory with two late tries.
Chapman's offload released Will Scammell to run through the defence for a try, which Kirk converted. Good work from a ruck by Ashworth then saw the scrum-half pop the ball out for Keeton to go over for a try to complete his hat-trick.
The bonus point win saw Lincoln move up to sixth and above local rivals Market Rasen & Louth in Midlands Two East (North).
After the match Lincoln's hat-trick hero Keeton said: "We started slowly, but managed to get back into the game playing the phases in the right areas and dogging out for the win against a good physical Ashby team."
Player manager Brad Nixon grabbed a hat-trick of tries as Lincoln Imps XV claimed an emphatic 46-12 home win over Sleaford.
Alex Brodrick crossed for two tries, while Kodi Strand, Euan Williams and Grant Laws grabbed a try apiece to complete a fine victory for Lincoln. Nixon also added two conversions with Brodrick successfully kicking one.
After the match Nixon said: "It was a great effort from the boys. They played with a smile on their face, the way rugby should be played.
"This match was about building confidence for our final leg of the season and getting off the bottom of the table."
Father and son Darren and Ryan Tinsley both crossed for tries as Lincoln's 3rd XV suffered a narrow 34-22 home defeat against Paviors.
Aron Smith also grabbed a try with Rory McConnell adding two conversions and a penalty.
After the match 3rd XV captain Adam Kelleher said: "It was a god performance and all round team effort against a well organised opposition."
Only two of Lincoln's senior sides are in action this weekend. Lincoln Imps XV travel to face Boston on Saturday. Lincoln Ladies return to league action with the visit of Sileby Vikings on Sunday.
Lincoln Minis (Under-6s to Under-12s) are hosting home fixtures against Scunthorpe and Kesteven on Sunday.
OTHER RESULTS
Elsewhere in the county, Ollie Cole crossed for two tries as leaders Scunthorpe beat Nuneaton 38-25 in the Midlands Premier. Eddie Newsum, Tom Hughes, Tom Foster and Gareth Mist each grabbed one try with Paul Cook adding four conversions.
In Midlands Two East (North) Market Rasen & Louth lost 38-12 at leaders Melbourne with Josh Lawton (three) and Connor Janney (one) kicking their points via penalties.
Bourne claimed their fourth league win in a row with a 25-17 win over Daventry in Midlands Three East (South). Second-placed Stamford moved to within a point of leaders Northampton Casuals after beating them 36-23.
In Midlands Three East (North) Kesteven claimed a 37-31 home win over Bakewell Mannerians. Aaron Whittaker, Adam Draper, Harry Cox, Dan Turner, Cam Goodrich and Ben Whinney grabbed the hosts' tries. Will Cann added two conversions and a penalty.
Cameron Catelugh and Dan Mackie crossed for Sleaford's tries in their 31-15 defeat against Nottingham Moderns. Mackie also added a conversion and a penalty. Spalding lost 24-10 against Nottingham Casuals.
The first ever ladies team at Sleaford to reach the quarter finals of the Junior Plate saw their cup run come to an end on Sunday after a battling 32-7 defeat at Burnley. Sam Olliver grabbed Sleaford's try with Sarah Taylor adding the conversion.
In Midlands Four East (North) Cleethorpes missed the chance to gain some ground on East Retford after a 9-3 defeat against the league leaders. Cleethorpes' points came via Harry Lightfoot's penalty.
Boston's run of eight successive league victories was ended by a 30-25 home defeat against Grimsby. Jaron Cowern, James Griffin and Lewis Eldin grabbed a try apiece for Boston with Matt Bray adding two conversions and two penalties.
Lewis Newsum crossed for two of Grimsby's tries with Tom Bright and Kieron Dinnes each scoring one. Brad Treacher added two conversions and two penalties.
Boston Ladies played their first ever match at home against Grimsby which ended in a 30-15 victory for the hosts. Hannah Dennis grabbed two tries for Boston with Hannah Booth, Charlize Arundell, Molly Smith and Lycia Elston each scoring one.
In Midlands Four East (North) Ryan Carr, Steve Quinlan and Richard Bevan grabbed a try apiece as North Hykeham suffered a narrow 26-19 defeat at Ollerton. Josh Dandy and Rob Booth each added one conversion.
Paul Lucas and Dean Brian grabbed a try apiece as Skegness lost 64-12 against Mellish. Rikki Bovey kicked on conversion for the Lincolnshire side. Gainsborough lost 66-5 at Chesterfield Panthers.