March 5, 2019 1.18 pm
This story is over 33 months old
Farmer left "frightened" after vegan protest
Around 200 vegan activists protested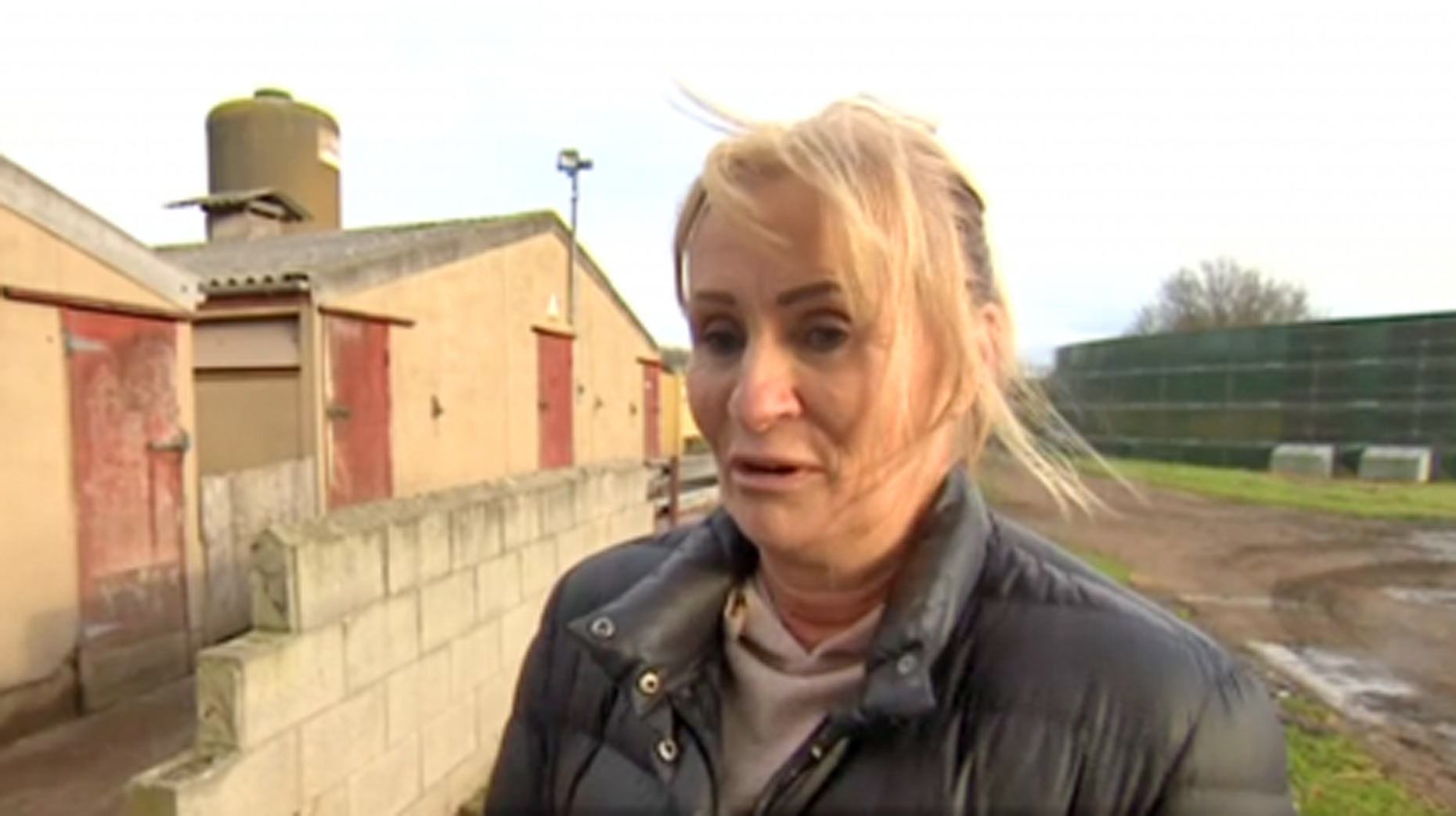 A farming family were left in fear after around 200 vegan activists protested at a pig farm in a Lincoln village.
As previously reported, campaigners with cameras walked up and down the road on Saturday, March 2 during the Meat The Victims UK protest at Sandilands Farm on Newark Road in Laughterton.
Some 100 activists went inside the farm to film inside the premises.
Several police vans and cars were spotted at the scene but no arrests were made.
'Scared and intimidated'
Farmer Sylvia Hook told the BBC Look North programme: "I was really, really frightened. I was scared and I was incredibly intimidated."
She added: "The sows were very stressed initially with all the noise and the commotion, jumping up and down, squashing piglets, causing general havoc.
"They were picking piglets up, cuddling them – there was a lot of screaming going on. Piglets don't want to be cuddled. Then unfortunately, they were putting the piglets back in the wrong pens.
"Because it was such a long period of time we were not able to fulfil our caring duties to the animals. We could not get in to feed them as our barrow is the width of the passage."
Pigs were 'stressed'
Sylvia also refuted claims that a dead piglet had been found saying she could 'categorically state' it had been fine before the activists arrived.
She said it was likely that a stressed sow stood on it. She also said that activists prevented staff from removing dead piglets found elsewhere on the farm which were stillborn.
Meat the Victims denied that the activists caused the animals stress or that they were responsible for the death of the piglets.
The farm is Red Tractor-assured and regularly audited.
Pig association seeking legal advice
The National Pig Association will be speaking to the police and seeking legal advice to ensure "there is a clear course of action to be taken should the incident be repeated".
NPA policy services officer Lizzie Wilson said: "NPA were horrified by the 'Meat the Victims' sit-in staged on Saturday.
"The group of 200 activists not only committed trespass with the aim of intimidating a farming family running a legitimate business, they have also seriously endangered the health and welfare of the pigs which they claim to care so much about. Their irresponsible behaviour will have damaging consequences that the farmer involved must now try to rectify."