Forces hauling huge tyre for 12 hours for charity
This looks pretty tyre-ing so go and show some support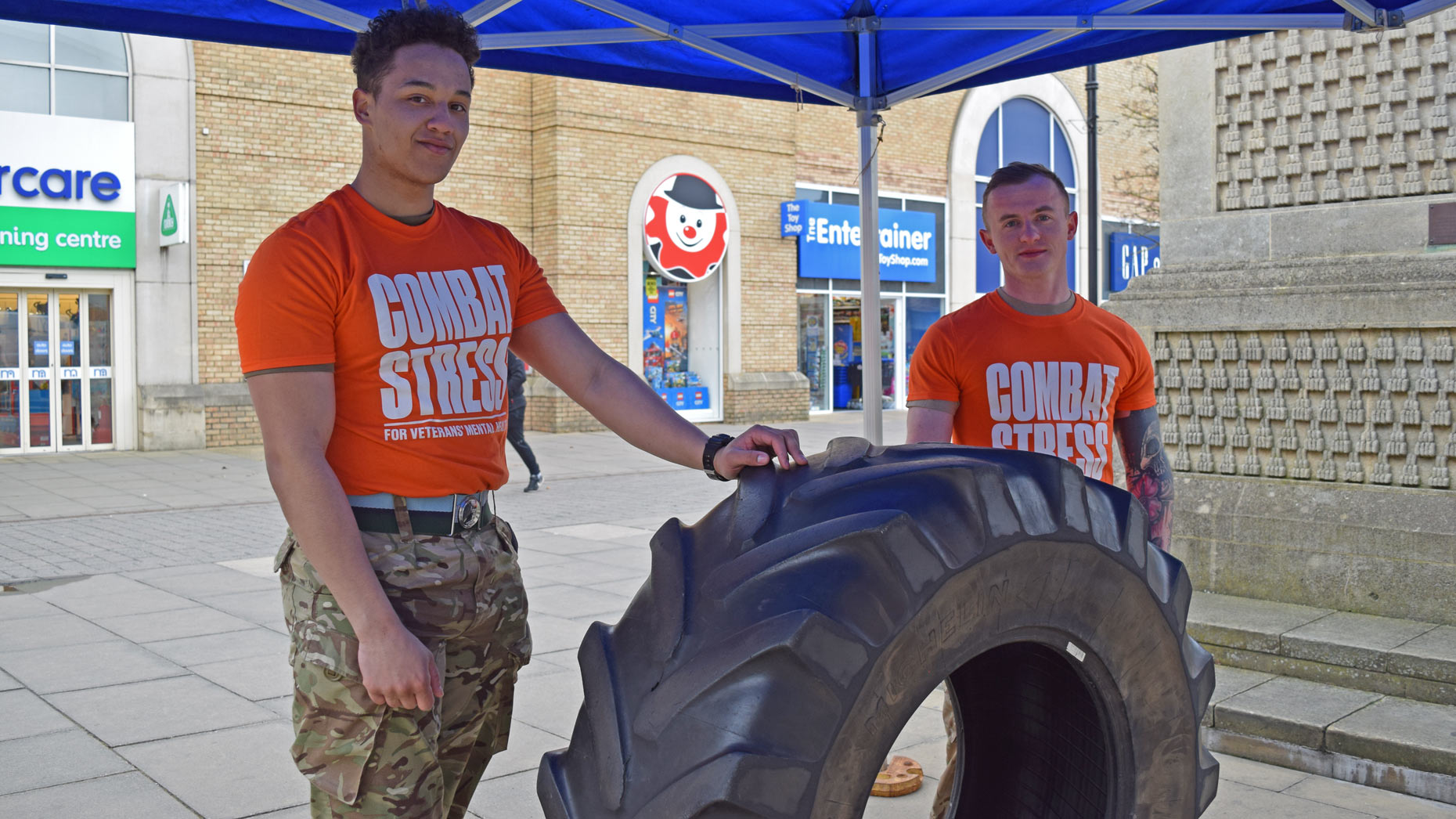 Lincolnshire RAF and Army members are flipping a huge tyre for 12 hours straight to raise money for a cause close to their hearts.
They set up a stall on St Marks Square at 8am on Thursday, March 7 and are going to be there all day until 8pm.
It's all in aid of the Combat Stress charity, which is celebrating 100 years of helping military veterans in their struggle with mental health.
Corporal Connor Woods told The Lincolnite: "We are just trying to raise as much money as possible. So far we have £300 but it would be great to raise £1,000 by the end of the day.
"We have eight people on the team taking it in turns to flip this huge tyre, which weighs about 70 kilograms."
Their Herculean effort comes at a time where those struggling with PTSD is on the rise, according to research by King's College London.
Results revealed that the probable PTSD rate among current and ex-serving military in 2014 to 2016 has risen to 6%, compared to 4% ten years ago in 2004 to 2006.
"There are lots of figures out there but we personally know military guys with mental health problems," added staff Sergeant Whitehead.
"So these are the people we are thinking about when we are hauling the tyre from one side to the other."