March 1, 2019 10.32 am
This story is over 56 months old
Men accused of "sickening" pig abuse avoid jail
Beaten for bacon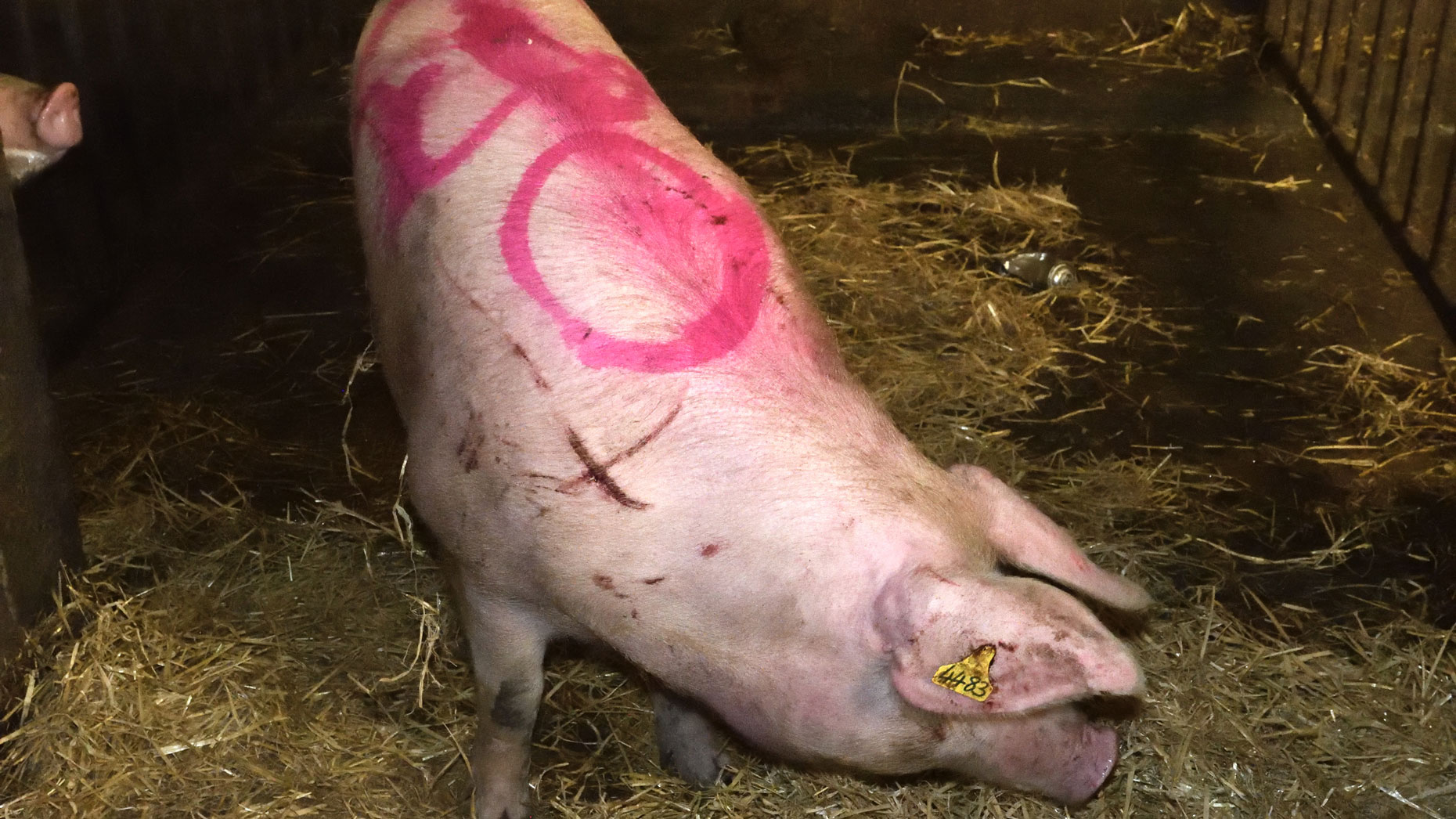 Three men who kicked pigs in the face and jabbed them with pitchforks at a Lincolnshire farm have avoided jail.
As previously reported, Animal Equality UK campaigners released shocking undercover footage which shows pigs beaten and squealing in pain at Fir Tree farm near Barton-Upon-Humber.
In April and May 2018 Animal Equality filmed workers at the pig farm, who were kicking pigs in the face, jabbing them with pitchforks and slamming gates on their heads.
The undercover investigators had visited the firm after an anonymous tip-off. They uncovered repeated, deliberate violence by several workers.
Latest court hearing
The latest hearing was held at Grimsby Magistrates Court on Thursday, February 28 where all three men were handed their punishments.
Troy Wagstaff, who was the supervisor and animal welfare manager at the farm, was reportedly filmed violently kicking pigs at least 20 times in just a few days.
Along with Gavin Hardy and Artis Grogprkevs, the trio were each given an eight weeks sentence suspended for 12 months.
Wagstaff was accused of two counts of causing unnecessary suffering to a protected animal. He pleaded guilty to one and not guilty to the other, which was dismissed with no evidence offered.
Hardy and Grogprkevs were each accused of one charge of causing unnecessary suffering to a protected animal and both pleaded guilty.
The trio were all given a community order of 100 hours of unpaid work. Each defendant was also ordered to pay a prosecution cost of £500.
"Inadequate sentencing"
Animal Equality UK said it is "extremely disappointed in the inadequate sentencing of Fir Tree pig farm workers convicted of abusing pigs in their care and condemns that these men were not given prison time for their violent crimes."
District Judge Daniel Curtis is said to have expressed his disgust with the crimes saying: "The footage is sickening to watch. I don't draw any distinction between acts of violence against human beings and animals.
"In some ways, it is worse that they are against animals as they are defenceless."
Animal Equality's UK Executive Director, Dr Toni Shephard, said: "These were animals who were incredibly vulnerable, and these were the men who were supposed to be caring for them.
"The pigs squealed every time they were kicked in the face, were clearly terrified and tried to escape from the men using pitchforks on them."
The organisation also added that this case highlights the "lack of independent, unannounced farm inspections in the UK, the absence of which leaves farmed animals vulnerable to abuse".