March 18, 2019 4.24 pm
This story is over 37 months old
RAF Waddington shortlisted for new home of the Red Arrows
One of three possible locations, so sign our petition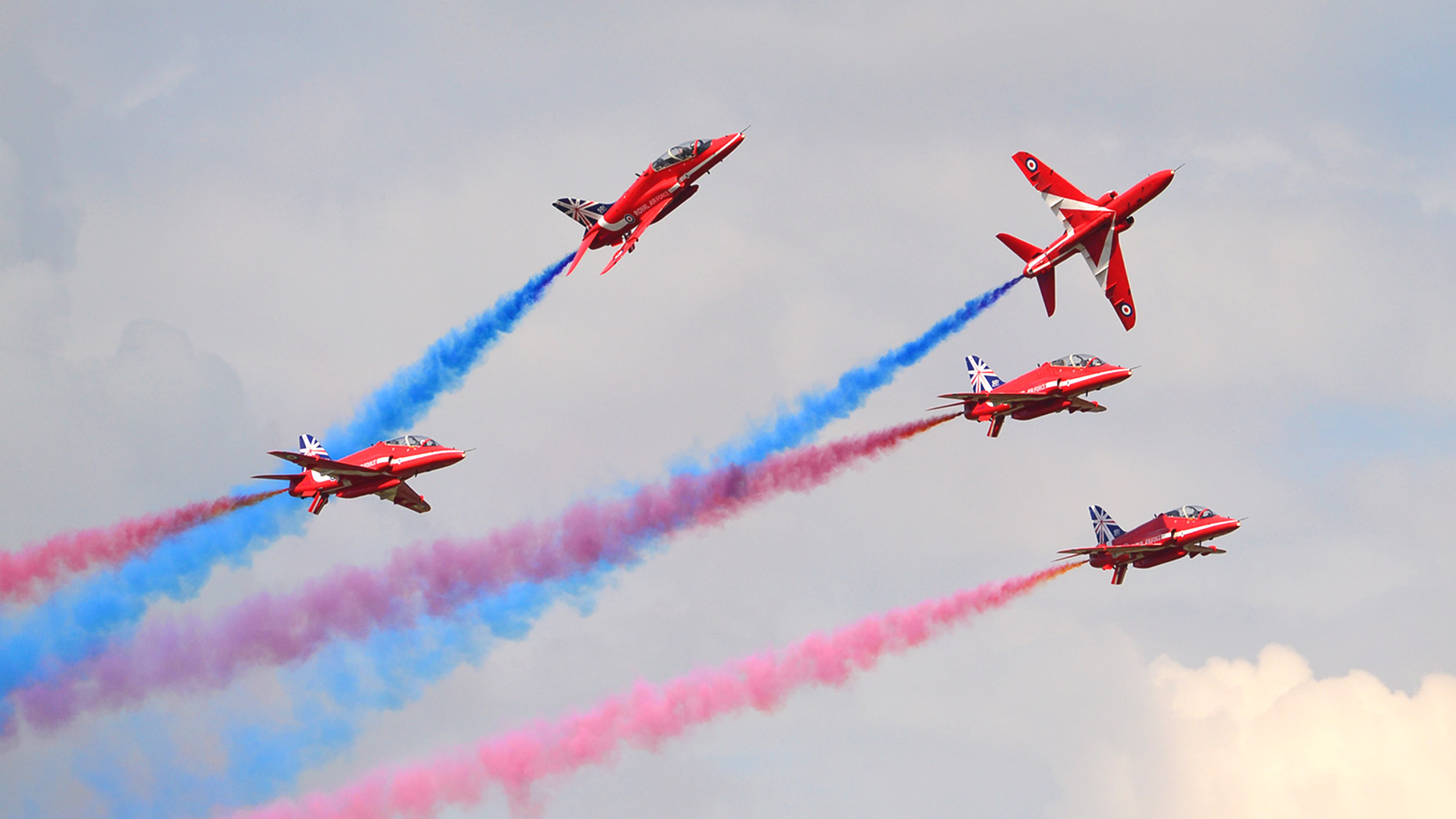 RAF Waddington could be the new base of the Red Arrows once their home at RAF Scampton is closed by 2022.
Tobias Ellwood, the Minister for Defence, confirmed in a letter to Lincoln MP Karen Lee that RAF Waddington is one of the three suitable locations where the Red Arrows could be relocated.
Alongside Waddington, RAF Leeming in North Yorkshire and RAF Wittering near Peterborough, Cambridgeshire, are the two other possible locations.
The minister said detailed studies for suitability of each base will now be carried out.
Lincoln MP Karen Lee said: "Whilst I am disappointed that the Ministry of Defence is to close RAF Scampton and relocate the Red Arrows, I am pleased with today's news that RAF Waddington is being considered as a potential new home for the Red Arrows.
"Bomber County has a rich RAF history, and we are proud that our county has been the home of the Red Arrows since 2000. Seeing the Red Arrows fly above Lincoln Cathedral has been an exciting sight. One which the people of Lincoln should continue to see for many years to come. 
"As Lincoln's MP, I have worked hard to keep the Red Arrows in Lincolnshire. My petition calling for this was signed over 5,000 times, and I have made the opinion of people in Lincoln clear to the Ministry of Defence Minister, Tobias Ellwood MP. Lincoln has the facility, the heritage and the people to rightfully justify keeping the Red Arrows in Lincolnshire. 
"Lincoln has spoken and now we must wait to see whether the government listens," she added.
The petition you need to sign to keep the Red Arrows in Lincolnshire
Visit Lincoln and The Lincolnite have been running an official petition to keep the Red Arrows in Lincolnshire once RAF Scampton closes. The petition has over 3,400 signatures.
SIGN THE PETITION TO KEEP THE RED ARROWS IN LINCOLNSHIRE HERE
Lydia Rusling, Chief Executive of Visit Lincoln, said: "As the organisation responsible for tourism in Lincolnshire we are very encouraged to hear that the Red Arrows may stay in the county.
"We have been working alongside The Lincolnite and partners to show our county's passion and pride in the Red Arrows to keep them in Lincolnshire.
"Our rich aviation heritage attracts people from all over the world, and seeing the Red Arrows regularly in the Lincolnshire skies ensures our connection remains a delight for both residents and visitors."
RAF Waddington is one of the RAF's busiest stations as the hub of UK Intelligence, Surveillance, Target Acquisition and Reconnaissance (ISTAR) and the main operating base for airborne intelligence aircraft and systems like the E-3D Sentry AEW1, as well as the control centre for Reaper drones in Afghanistan.
Approximately 3,500 Service personnel, civil servants and contractors work at RAF Waddington.