March 19, 2019 12.01 pm
This story is over 39 months old
Usher Gallery must not be touched, says city council
The council owns the gallery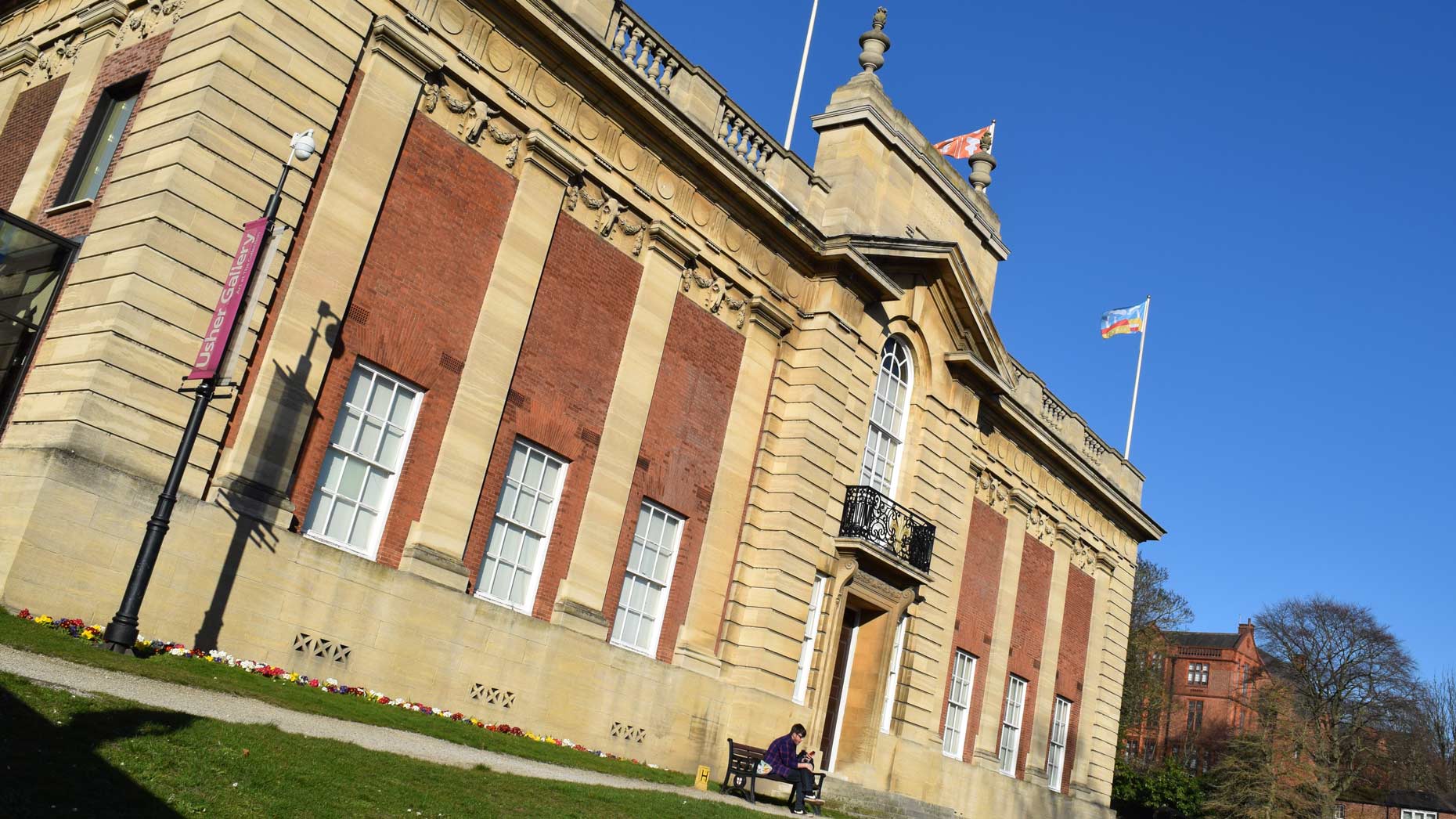 The City of Lincoln Council has revealed its stance on plans for the Usher Gallery in Lincoln, making the case for the building to be spared any changes.
As reported previously, Lincolnshire County Council is consulting with the public on money saving proposals which would see the gallery used as an events and wedding venue, small art space and Coroner's Court.
The Collection would also be rebranded and given a new exhibition space to house artwork from other sites as part of a £4 million city-wide investment.
The county council argues changes would save around £750,000 a year and encourage attractions to be "self sufficient".
City of Lincoln Council, which owns the Usher Gallery and provides a lease to the county council, has today formally responded to the heritage services review.
In a letter about the plans, the city council highlights concerns around the suggested move from it being used solely as an art gallery to a mixed service model incorporating a small gallery space, the Coroner's Court and office space for a relocated registrar/celebratory service.
City of Lincoln Council is asking Lincolnshire County Council to explore all opportunities to retain this building as a dedicated art gallery – be that operated directly by the county council or by them in conjunction with another organisation.
Councillor Ric Metcalfe, Leader of City of Lincoln Council, said: "We believe it is important to keep the Usher Gallery for the purpose it was originally designed, remaining true to the bequest of James Usher.
"It is clear that public opinion supports this and I hope the feedback the county council receives to its public consultation will provide them with the opportunity to reflect on the wishes of various groups and individuals, and change their initial proposals, particularly in relation to the Usher Art Gallery.
"We have sympathy with the county council's position, money is incredibly tight in local government due to massive cuts from central government. We understand savings have to be made but the Usher is an important part of the city's cultural offer and we feel it should remain as such."
Thousands of local residents have spoken out against the plans with almost 3,000 committing their signature to a petition to stop them.
The council also argues that the bequest from James Usher was for the creation of an art gallery derived from his donation of art, alongside a financial bequest to build a new gallery (or renovate an existing building) in which to house that art collection and attach his name to it.
"The building created is currently Grade 2* listed, a rating achieved due to it being one of only a small number of purpose built galleries remaining in the country", they say.
The council also responded to other sections of the heritage review:
The Collection – "We welcome the potential for up to £5 million of investment in the site (subject to grant funding) to create a more flexible space. It is hoped that retaining the Usher Gallery in its current form would not negate the opportunity for The Collection to still become a supersite and enjoy the benefits as detailed in the consultation documents."
Ellis Mill – "We note the potential transfer of this mill to a voluntary group or other delivery vehicle and look forward to receiving details in due course. As a significant asset for the city that punctuates the local skyline, we would wish to see the building kept in use and maintained."
Museum of Lincolnshire Life – "We note it will be retained as part of the Heritage Service asset base. We would appreciate being involved in ongoing dialogue about how that site can be refreshed and updated as part of the county council's service transformation work."